Our Mission
To make a real difference by changing thousands of people's lives, one fork at a time!
Our Service
To help you reverse* type 2 diabetes/ prediabetes by providing healthy low carb diabetic meal plans, along with diet and food information that makes low carb eating easy and enjoyable!
We Believe
Diet + Health Education = Knowledge and Empowerment
Our Information
Is evidence-based, easy-to-understand and designed to empower you to make informed choices about your diet and health.
Our Food
Is incredibly delicious real food – the way nature intended it to be!
Our Dietary Philosophy
Focuses on a low carbohydrate Mediterranean-style food plan that aligns with current research and American Diabetes Association guidelines.
Our Members
Are getting results:
Lower blood glucose and A1c
Weight loss
Skill and ability in making food choices
Empowerment and motivation
Enjoyment in cooking and eating healthier food
Our Story
Concerned with the state of our healthcare system and lack of educated consumers, Diabetes Meal Plans was founded in 2015 with the ambition to explore and present current research-based information on all aspects of type 2 diabetes and prediabetes treatment.
The DMP team endeavors to do service to the public by taking complex information and making it easy-to-understand, and most importantly, making information practical so you can apply what you learn to your everyday life.
We understand the biggest challenge people with type 2 diabetes and prediabetes face is determining what to eat and following a food plan. And combined, our evidence-based info and meal planning service helps overcome these challenges because we know that with the right knowledge, skills and tools, you can feel confident and motivated to change your life for the better.
Our community has grown from humble beginnings and now reaches over 70,000 through email and social channels. We're truly grateful to be a part of people's lives and help make a real difference.
Meet the DMP Team
Jedha Dening
Nutritionist (MNUTR), Researcher, Foodie and Founder of Diabetes Meal Plans
With gratitude to her wonderful Nanna who passed on the passion for food and a home cooked meal, Jedha understands that true health begins in our own kitchens.
Jedha has always been a strong proponent for natural treatment and lifestyle practices. And after working in the health and wellness industry for over 15 years, Jedha remains highly passionate and committed to helping others improve their quality of life.
Jedha is also a freelance writer who works with various print and digital publications worldwide.
Qualifications: Masters in Nutrition, Bachelor of Social Science
Hobbies: Organic veggie gardening, cooking, bird watching, photography
Motto: "YOUR HEALTH IS YOUR WEALTH"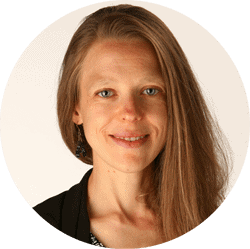 Elizabeth Michaels
Dietitian & Diabetes Educator (MS, RD, LDN, CDE)
As a dietitian and diabetes educator, Elizabeth spends her days treating patients, educating them about meal planning and diabetes management.
Elizabeth spends her lunch breaks, weekends and nights sharing her experience, knowledge and research with the readers and members here at Diabetes Meal Plans.
Working to help people with diabetes and prediabetes for more than a decade, Elizabeth loves seeing people empower themselves through diet and lifestyle change.
Qualifications: Masters of Science, Registered Dietitian/Nutritionist, Certified Diabetes Educator
Hobbies: Backyard chickens, hiking, kayaking, photography
Motto: "BE YOUR BEST IN EVERY MOMENT."
Diabetes Meal Plans Contact Information
Facebook | Pinterest | Instagram | Twitter
*Reverse: While diabetes is not reversible from a diagnostic standpoint (once you have it, you have it), diabetes can be reversible from a physiological standpoint in many. That is, you can work to get your blood sugars within a normal healthy range so you are functioning like a non-diabetic. Research shows this is true and people are achieving this everyday, even if they've had diabetes for 20 years!
Save
Save
Save
Save