We're on a mission to help change thousands of peoples lives one fork at a time 😉

Ready to join us in this great food adventure?
 We hope so. Because we're here to help you eat well, be well and live well.
WELCOME
WELCOME to our community of 35,000+ active subscribers and health crusaders!
The birth of this site came about to help type 2 diabetics take the stress out of eating and show you just how easy it is to get healthy low carb diabetic meals on the table, fast!
We take regular meals, we slash the carbs, and we take the easiest possible route to get there – meaning our meals are easy to make, use 'set and forget' or 'easy prep' methods.
And, we provide the best, research-based information to help you achieve better health.
We're all about providing easy, fun, tasty recipes, easy to understand info, and stuff that helps you make better choices.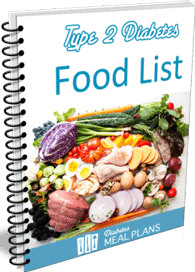 Most importantly, don't leave empty handed…
Grab a FREE downloadable copy of our food list!
Click Here to grab it.
Meet The DMP Team
Jedha Dening: Nutritionist (MNUTR), Researcher, Foodie and Founder of Diabetes Meal Plans

I guess you could say I'm a bit of a geek because I love exploring all the latest nutrition and health research. One thing people often say about me is that I can take complex information and make it simple and easy to understand, and most importantly make it practical. And that's exactly what we do here at Diabetes Meal Plans – share in-depth information to help you achieve better health!
We also share everything we can about food, nutrition and eating better. And, this may sound strange but I find relaxation in the kitchen. I love food and I LOVE to cook too, well…most of the time.
I have my wonderful Nanna to thank for my food passion. As a child I always remember something cooking in the kitchen, big family feasts, stews on the stove, and making homemade 'food' gifts was one of her favorite affairs.
I've been working with people in the health and wellness industry for more than a decade, and I'm proud to say I've helped many people change their lives for the better. That's what keeps getting me out of bed every day.
When I'm not in my kitchen, I love being in the great outdoors in my veggie garden.
My motto: "YOUR HEALTH IS YOUR WEALTH"
So let's create true wealth together from our very own kitchens 🙂

Jedha Xx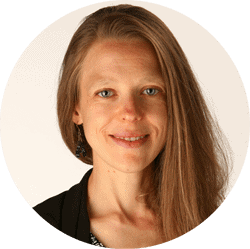 Elizabeth Michaels: Dietitian & Diabetes Educator (MS, RD, LDN, CDE)
I've dedicated my life to helping diabetics. As a dietitian and diabetes educator, I spend my days treating patients and my lunch breaks and nights helping people here at Diabetes Meal Plans.
I've been working with diabetics for years, and years, and years and love seeing people empower themselves through diet and lifestyle.
I've got a passion for real whole foods and I believe that education is the key to unlocking barriers and empowering people to change.
I also love hiking, kayaking, photography and spending time with family
My motto: "BE YOUR BEST IN EVERY MOMENT."
Just do one small thing to create a better you each day.
Elizabeth Xx
Diabetes Meal Plans Contact Information
Facebook | Pinterest | Instagram | Twitter
Save
Save
Save
Save