We're celebrating Chocolate Milkshake Day today! With our healthy diabetic friendly version of course.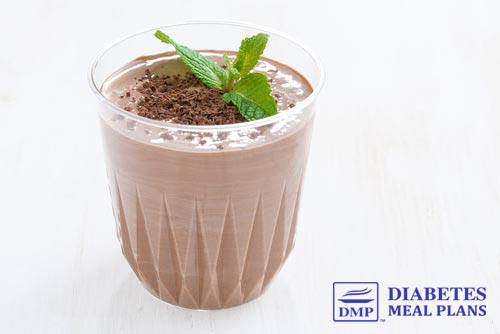 That's right…just because you're diabetic, does not mean you can't enjoy a sensational chocolate milkshake. To say this milkshake is awesome is an under statement!
It's creamy, sweet, filling, and delicious. You really wouldn't know that it's a much healthier version of such a 'naughty' treat because it tastes just as naughty – but it's entirely sugar free.
I've recently discovered chocolate flavored stevia extract. It's chocolate flavor is so rich and really makes things taste chocolate without adding chocolate – it even fooled my partner into enjoying this milkshake!
He was also surprised to learn that the milkshake contained avocado.
Avocado is not something you'd typically think of putting in a milkshake but this is what gives it the smooth, creamy texture, and fills it with healthy fats to fuel your afternoon – well, that's if you were to have it for an afternoon treat.
Chocolate Milkshake Comparison
A 12 floz./ 350 ml typical thick chocolate milkshake comes in at a whopping 72 g total carbs, 1 g fiber, 71 g net carbs.
Our low carb diabetic milkshake comes in at just 11 g total carbs, 6 g fiber, 5 g net carbs – meaning your blood sugar won't suffer the consequences.
I can assure you that you can indulge in this low carb diabetic milkshake entirely guilt free.
Enjoy!
And please share the recipe around, I know your friends and family will LOVE it too.
Low Carb Diabetic Chocolate Milkshake
Total Carbs:
11g
Net Carbs:
5 g
Blend everything together in a blender or food processor until smooth and creamy.

Pour into 2 glasses and enjoy.
Nutrition Facts

Low Carb Diabetic Chocolate Milkshake

Amount Per Serving

Calories 133

Calories from Fat 90

% Daily Value*

Total Fat 10g 15%

Cholesterol 6mg 2%

Sodium 31mg 1%

Potassium 439mg 13%

Total Carbohydrates 11g 4%

Protein 4g 8%

* Percent Daily Values are based on a 2000 calorie diet.
Please tweet it, share it, or pin it, to share the foodie love 🙂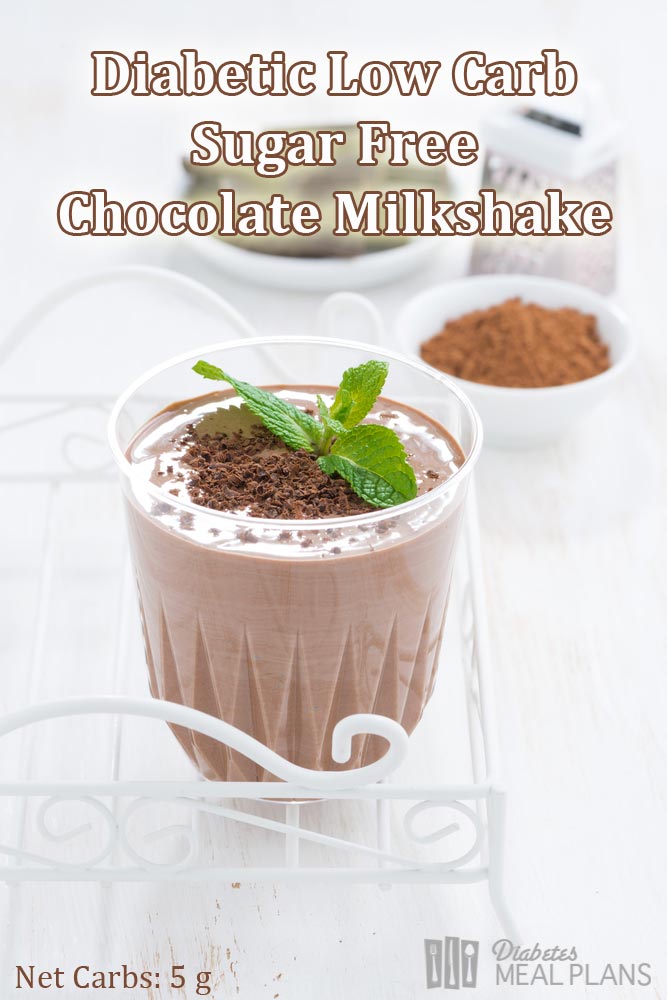 Please tweet it, share it, or pin it, to share the foodie love 🙂
And if you want more foodie inspiration, CLICK HERE to subscribe to our weekly news – it's always loaded with deliciousness.