Some foods like barley are promoted as a healthy whole grain. But when it comes to diabetes, are whole grains like barley good?
Read on as we explore the ins and outs of barley nutrition and it's relationship to diabetes treatment.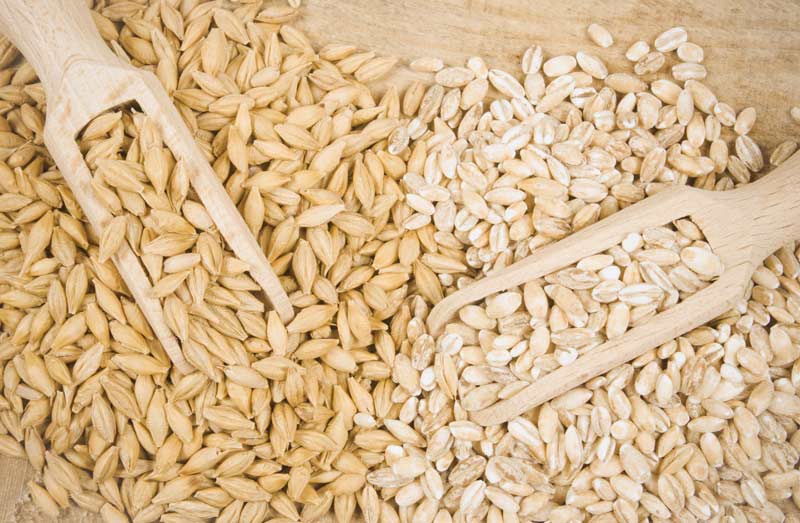 What is Barley?
Barley is a chewy, nutty whole grain popularly served in soups. It has a similar look and texture to brown rice and could replace rice in almost any dish.  
It also happens to be the most common grain used for brewing beer – but that won't be apart of today's discussion.
In addition to being classified as a whole grain, barley also boasts quite a few vitamins and minerals including:
Many B-vitamins, including 16% recommended daily value (DV) of niacin

20% DV manganese

19% DV selenium

12% DV iron
For those who follow our blog and receive our recipes, then you already know that we do not recommend whole grains such as barley in our meal plans.
But if you're new to our site you may be a little confused because often times whole grains are one of the main foods recommended to people with prediabetes and type 2 diabetes.
By presenting the most recent research about barley and other whole grains our hope is that you'll be able to make an informed decision about your diet.
So let's move on so you can start opening your mind to the truth…
What is a Whole Grain?
Whole grains, as the name implies, are grain kernels that are intact or whole. The opposite of a whole grain is a refined grain.
The easiest way to differentiate between a whole grain and a refined grain is the color: whole grains are typically brown and refined grains are white.
Whole grains consist of three parts – the bran, the endosperm and the germ.
The bran is the outer layer of the grain that contains nearly all of the fiber; this is also what gives whole grains their brown coloring. The endosperm is the bulk of the kernel and is highest in carbohydrate. And lastly, the germ is the inner part which contains healthy fats and some proteins.
When grains are refined the bran and germ are removed, which is unfortunately where all the nutrients are. It's estimated the refining process removes more than 50% of wheat's B-vitamins and nearly all of it's vitamin E.
Refining grains helps to extend the shelf life of the product, because the fat is removed with the germ, which would cause the product to go rancid overtime.
Sometimes, manufacturers will artificially add vitamins to their refined grain product to amp up it's nutrition profile. You're always better off consuming food in its natural state, before manufacturers process and alter it's natural goodness.
However, the most important commonality between whole grains and refined grains for you, is their high carbohydrate content. So while whole grains are clearly more nutrient dense, they all boast a relatively high carb count.
Barley contains about 22 grams of carbohydrates per half cup – and keep in mind, a half cup isn't all that much! In addition to barely, there are of course, many other types of whole grains.
Examples of Whole Grains, Including Barley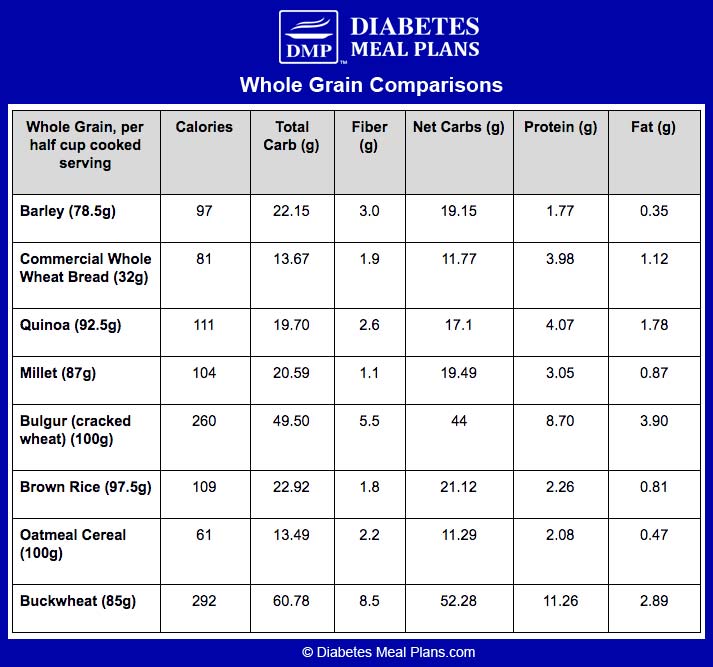 Myths and Truths about Barley (and Whole Grains)
Myth: Barley and other whole grains are a good source of fiber.
Truth: First, review the chart above and pay special attention to the middle fiber column. Most varieties have between 1-4 grams of fiber per serving.
Other sources of fiber include vegetables, fruit, and even nuts. Most of which have equally as much, if not more fiber, and less carbohydrates compared to barley.
Barley – 22.15g carbs and 3.0g fiber per half cup (78.5g)

Broccoli – 3.02g carbs and 1.2 g fiber per half cup (78g)

Artichoke – 5.02g carbs and 2.4g fiber per half cup (84g)

Avocado – 8.99g carbs and 6.4g fiber per half cup (115g)

Raspberry – 7.34g carbs and 4.0g fiber per half cup (61.5g)

Flax seeds – 2.97g carbs and 2.8g fiber per tablespoon (10.3g)

Chia seeds – 5.05g carbs and 4.1g fiber per tablespoon (12.0g)

Almonds – 6.11g carbs and 3.5g fiber per ounce (28.35g)
Since all of these foods are lower in carbohydrate compared to barley you'll be able to consume them more often and therefore be able to get more fiber into your daily diet and control blood sugar levels more effectively.
Remember, you should aim for at least 25 grams of fiber daily and new research suggests you need to consume closer to 35 grams daily.
Myth: Whole grains, such as barley, are a great addition to a diabetic diet.
Truth: Study, after study, after study supports the fact that people who eat more whole grains may be less likely to develop type 2 diabetes. And although there are still some flaws with this research, it does makes some sense as we know whole grains contain more vitamins and minerals compared to refined grains.
Plus, those who choose whole grains over refined grains are likely the same people who are choosing water over soda, fruit over potato chips or an evening walk over a movie. So, overall this leads to a healthier, more nutrient dense diet that may lower one's risk of developing disease
BUT, the key piece here is that PREVENTION is different from TREATMENT.
The studies mentioned above are all conducted in healthy individuals, without any evidence of prediabetes or type 2 diabetes.
When you search for studies conducted in those people who already have diabetes, or prediabetes (a preliminary state of diabetes), you'll find minimal studies that are able to draw any conclusion.
Please pin, tweet or share; then keep on reading.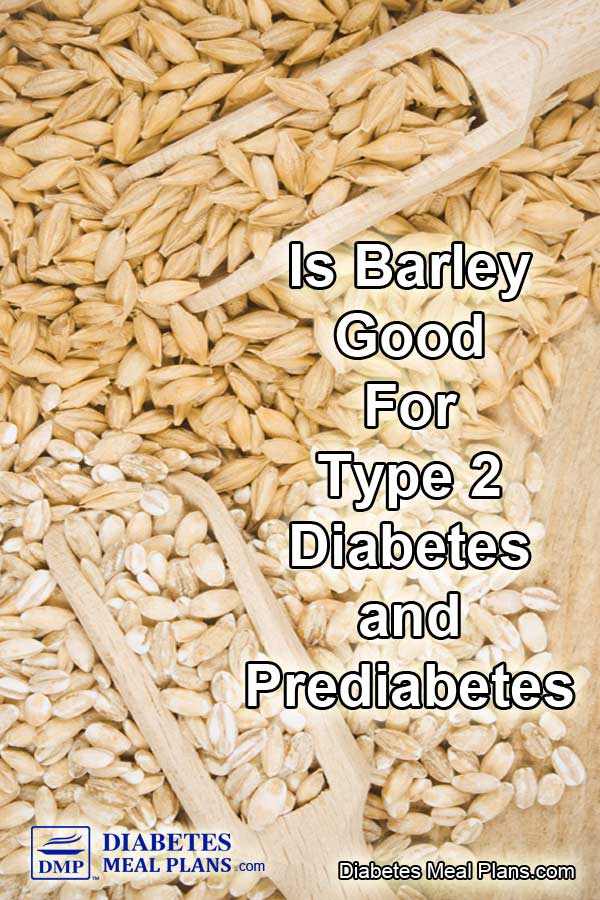 Research for the TREATMENT of Type 2 Diabetes
One study divided 18 people with diabetes into three groups: barley cereal, oatmeal cereal, or a liquid meal replacement control group. All three groups saw a rise in blood glucose after their meal, but the group who consumed the barley cereal achieved the smallest rise in blood glucose – 28.4mg/dL (1.6 mmol/l) rise, compared to 69.9mg/dL (3.9 mmol/l) rise in the meal replacement group and 80.9mg/dL (4.5 mmol/l) in the oatmeal group.
What's important to note is that while the calorie content of all three products were similar, the carbohydrate count was not equal among the three groups. The portion of barley provided contained 20 grams of carb,  oatmeal contained 44 grams, and liquid meal replacement contained 35 grams.
There was a direct correlation between grams of carbohydrate and observable rise in blood glucose! Now imagine what would have happened if the researchers added in a fourth group that consumed an even lower carb breakfast.
Another 2014 intervention study evaluated blood sugar and A1c in patients with prediabetes or newly diagnosed type 2 diabetes consuming white rice or an equivalent amount of whole grains.
Whole grains (WG) consisted on ⅓ barley, ⅓ brown rice, and ⅓ legumes plus increased vegetable intake to at least 6 servings per day to provide adequate fiber.
After 12 weeks of diet intervention, the group consuming white rice saw a 8.88mg/dL (0.5 mmol/l) rise in fasting blood sugar and 0.14% rise in A1c. The WG intervention group saw a 10.8mg/dL (0.6 mmol/l) decrease in fasting blood sugar and 0.33% decrease in A1c.
Whole grains are definitely a better choice compared to refined grains, but it's also interesting that this study instructed participants to increase their vegetable intake along with the whole grain consumption. Therefore, how can we truly determine cause and effect?
Similarly, Giacco and colleagues recruited 61 people with metabolic syndrome and instructed them to either consume whole grain cereal or refined grain cereal for 12 weeks.
After the intervention it was demonstrated that whole grain cereal resulted in a 29% lower post meal insulin response, and 43% lower triglyceride response compared to the refined grain group.
An observational study involving 902 women with type 2 diabetes observed lower inflammatory markers in those women who reported consuming whole grains the most frequently.
Inflammation is closely tied to prediabetes and type 2 diabetes, but this study makes no mention of blood glucose levels so we aren't able to conclude any lowering effect from this research.
The more you begin to dive into the research about barley, whole grains, and type 2 diabetes, the more you realize the evidence is lacking. In general there are very few studies, and more importantly, very few well designed studies that draw useful conclusions. There are even fewer studies that show any positive correlation between barley and blood sugar or A1c levels.
You are more than welcome to draw your own conclusions from these studies, but my main takeaway is that while barley may not be the worse food for your blood sugar, it certainly isn't the best either. To help you form the best conclusion, it may help to read many of our other research articles on other foods that actually show benefit. And read our testimonials to determine how those beneficial foods are changing peoples lives – barley is not on their menu!
Conclusion
Without a doubt whole grains are healthier than their refined counterparts. But if you're looking to really optimize your blood sugar control or increase your fiber intake then barley is not your answer.
The more you explore the science, you begin to question why there is this idea that whole grains such as barley are needed for a healthy, diabetic diet.
There is significantly more research that supports the use of a low carb diet for the treatment of prediabetes and type 2 diabetes. And with that being said, barley isn't exactly a low carb food.
While we don't encourage people to eat barley. Some people may be able to include small amounts (½ cup serving weekly) of barley in their diet. However, you'll need to monitor your blood sugar closely after a barley-containing meal to know how your individual body responds. If you do choose to eat it, make sure to pair your barley with protein and healthy fat to help prevent high blood sugar.
Need help with lowering your blood sugar and improving your health? Join us as a member for weekly meal plans, resources and support.
We're proud to say we're making a real difference in people's lives!
TESTIMONIAL: "3 months ago my A1C was 8.7 and my recent blood work showed it at 7.4. My endocrinologist was very impressed and thinks I will be at the target level by my next testing in 3 months. Just eating your meal plan for a month and seeing the results gives me motivation to continue." ~Gloria G.