It can be difficult for loved ones, friends and colleagues to know what to buy a person with type 2 diabetes and prediabetes. And if you're the diabetic, it can sometimes be a challenge to think of recommendations to provide people too.
So, we thought a round up of diabetes gift basket ideas was in order. Below you'll find plenty of gift inspiration – including self care, lifestyle, food, health, cooking, and life transforming gifts. 
Please share with your family, friends and colleagues so they can purchase you the perfect gift this year. 🙂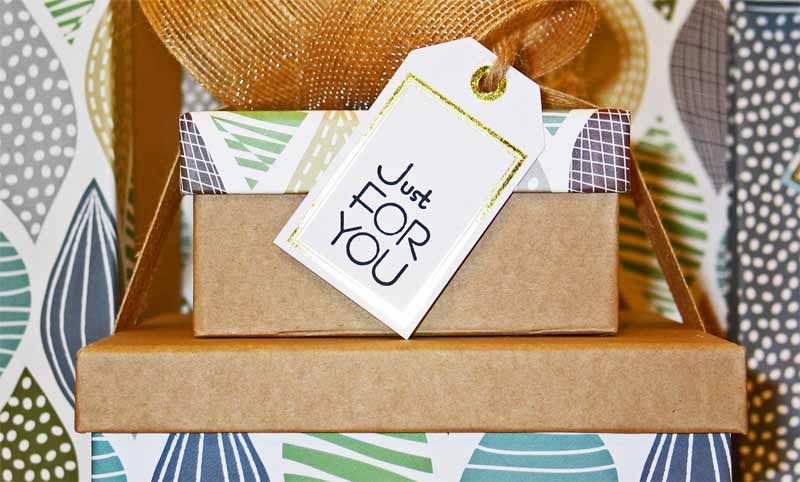 JUMP TO: Self care gifts | Active lifestyle gifts | Healthy cooking gifts | Guilt-free snacking gifts | Life transforming gifts | Pulling it all together
Self Care Gifts
A pocket size blood sugar log makes a great gift because recording foods and blood sugar levels can help a person with diabetes or prediabetes gain better control and stay within the healthy blood sugar range.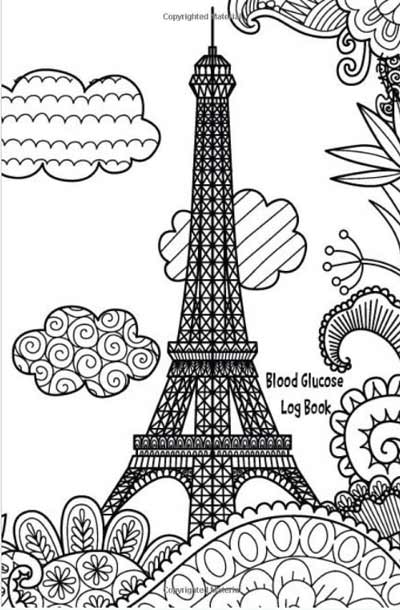 To record blood sugar levels, daily testing is necessary, so why not gift a testing kit.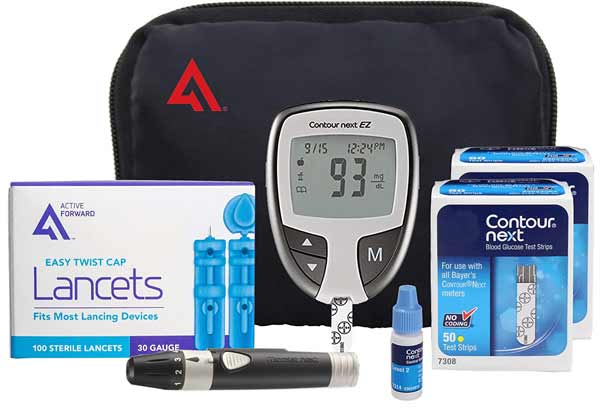 Most kits come with glucose monitor, testing strips and lancets (needles), the testing pen, calibrating solution and a handy storage bag.
People with diabetes can be prone to dry hands and feet, so a gift of specially formulated hydrating lotion (fragrance free) may be a nice inclusion in your gift basket.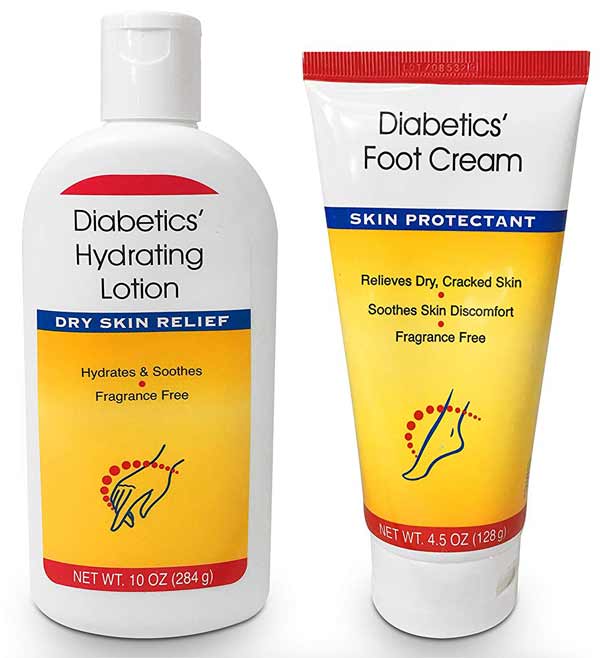 In case of an emergency it makes good sense to wear an identifying bracelet. But you don't have to get something that looks 'medical,' you can purchase a nice silver diabetes bracelet instead.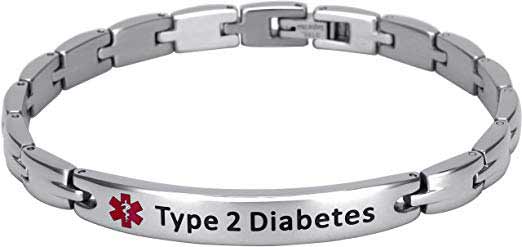 Medical staff know to check for these before treatment so this could be a life saving gift! There are actually many different types of bracelets you can buy for both men and women.
Buying someone socks is always a useful gift, after all, we all need them. But why not go the extra mile and gift some specially designed ortho socks that provide added protection for diabetic feet.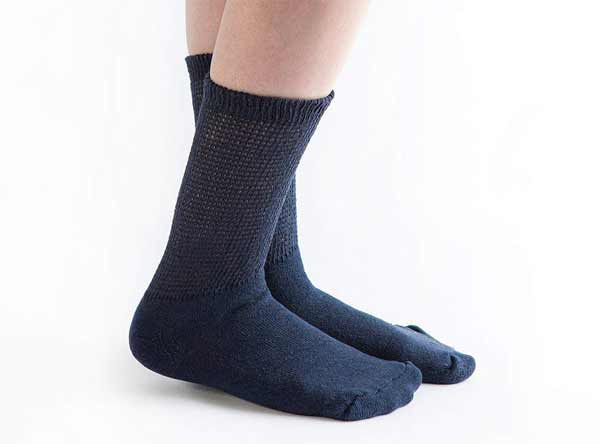 While that may seem like a funny idea, diabetes foot problems are one of the most common complications, so having comfy feet is extra important.
Active Lifestyle Gifts
A gift of work out equipment can help someone with diabetes live a happier and healthier life.
Ankle or wrist weights, for example, are easy to strap on for a brisk walk around the neighborhood.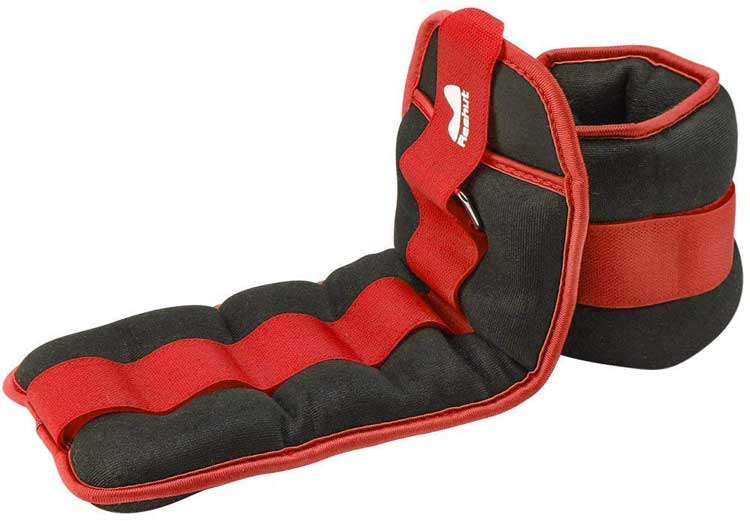 These weights are low-impact and gentle on joints, but they elevate a simple workout like walking to the next level of difficulty by increasing resistance.  
You might also consider purchasing a yoga or pilates mat for the diabetic in your life.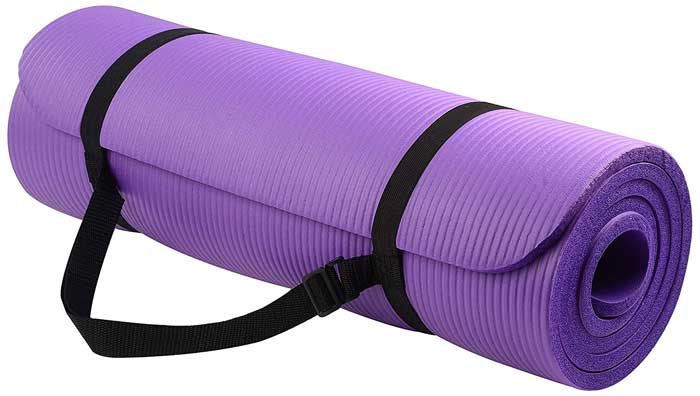 These soft, versatile mats are perfect for anyone who enjoys yoga, stretching, or other body-weight exercises. Yoga mats are super portable and they make floor work instantly more comfortable for the spine and hips (that means no more painful sit-ups on a hardwood floor!).
Lifting weights in a hot, crowded gym isn't everyone's cup of tea, but you can skip the gym if you have a resistance band at home. With resistance bands, you can perform a variety of strength exercises that target the upper and lower body. They are lightweight, gentle to use, and easy to pack in a suitcase for travel.
If your loved one is into cardio, encourage them to keep moving by gifting them a trendy activity tracker that counts steps, monitors heartrate, calculates calories burned, and more.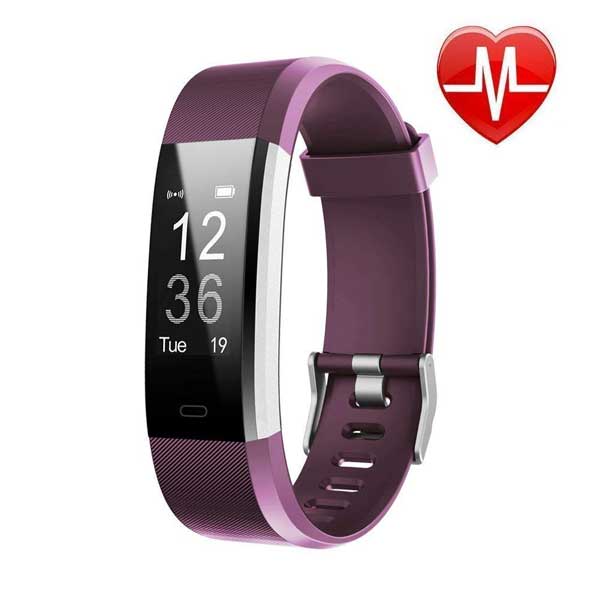 Technology like this makes it easier to track fitness goals (plus, it looks pretty cool).
Staying hydrated is an important part of maintaining an active lifestyle. And since you have to drink water all day anyway, why not have a little fun with it?
Consider getting your loved one a fun and functional water bottle that lets them add a little flavor to that plain old tap water.
Infuser water bottles allow you to naturally flavor your water by placing fruit or herbs in the center column of the bottle. Raspberry and mint flavored water? Yes, please!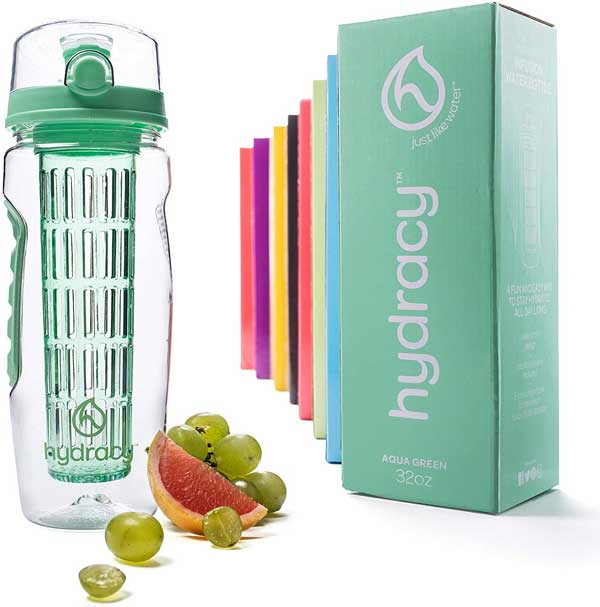 To wrap up this category, protein powder is a smart gift that will be much appreciated by anyone who is trying to stay active and build their strength.
Just make sure to steer clear of protein powders that are filled with sugars and additives, and look for a clean low-carb option instead (like this vanilla whey protein). And you might as well pick up a convenient shaker bottle while you're at it so that a protein shake can be taken on the go!
Healthy Cooking Gifts
Great cooking starts with great equipment in the kitchen. You can help your loved one perfect the art of making delicious, healthy meals by giving them high-quality ingredients and tools to cook with.
A veggie spiralizer is a must-have for any chef who's trying to eat low-carb (aka, anyone with type 2 diabetes and prediabetes! 
This machine turns vegetables like zucchini into "noodles" that can replace traditional high-carb pasta at the dinner table.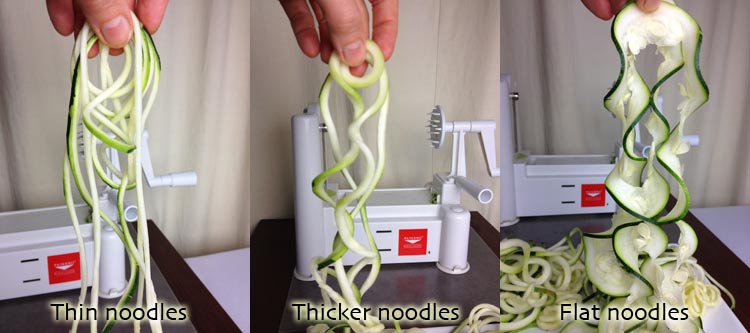 You can also save loads of time by spiralizing cucumbers, onions, peppers, and other veggies rather than chopping them by hand.
Another must-have kitchen tool is a trusty food processor.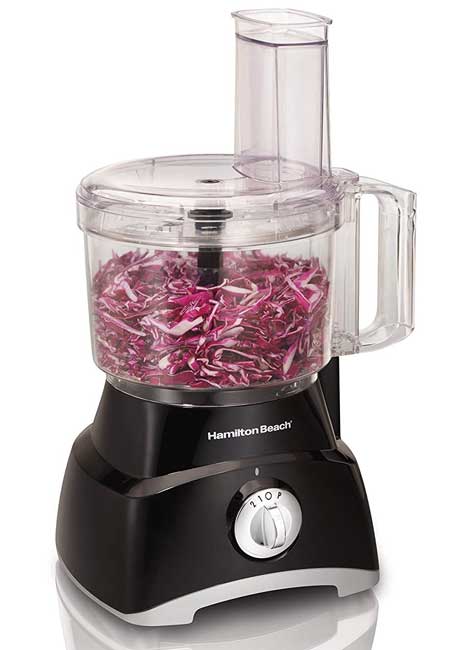 You can whip up fresh hummus, guacamole, salad dressing, dipping sauce, and many more recipes in minutes with a high-powered food processor. It also makes shredding chicken and "ricing" cauliflower a breeze.
A veggie steamer is another tool that makes balanced eating way more convenient.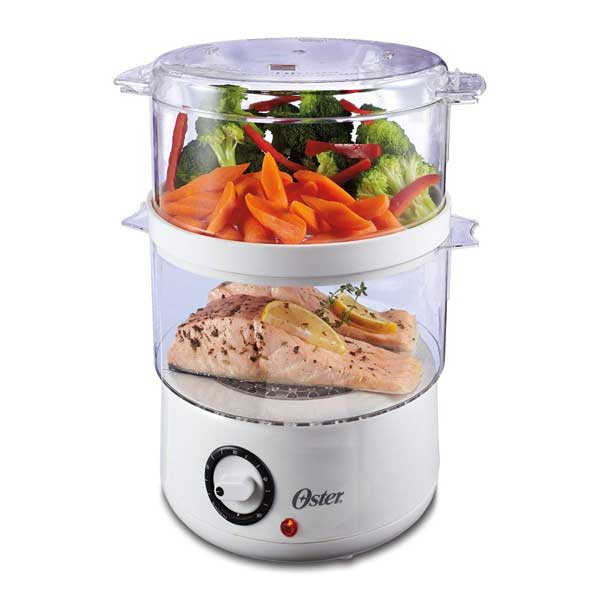 All you need to do is chop of some meat and veggies, toss the food into the steamer, and let it do its thing. Before you know it a healthy, hearty dinner is served!
Baking low-carb goodies requires special ingredients. In light of this, alternative baking flours make a great gift for anyone who likes to make homemade pizza crust, crackers, muffins, and more. Almond flour, coconut flour, and ground flax meal are good alternatives to regular high-carb flours.
Guilt-Free Snacking Gifts
Diabetic or not, everyone loves tasty treats to snack on, especially during the holidays. Here are a few salty, savory, and sweet snack ideas that will please the palate but won't cause a blood sugar disaster for diabetics.
Give sugar-free caramels, lollipops, and assorted hard candies a chance to shine in a gift basket this holiday season.
Not only are these candies fun to eat, but they're also sweetened with safer ingredients when compared to traditional artificial sweeteners. Sweeteners like stevia, monk fruit, and sugar alcohols provide the same great taste but carry fewer potential side effects.
For a chocolate lover, try these low-carb almond chocolate bars (also available in coconut and hazelnut).
Or perhaps a box of Lily's stevia-sweetened chocolate bars.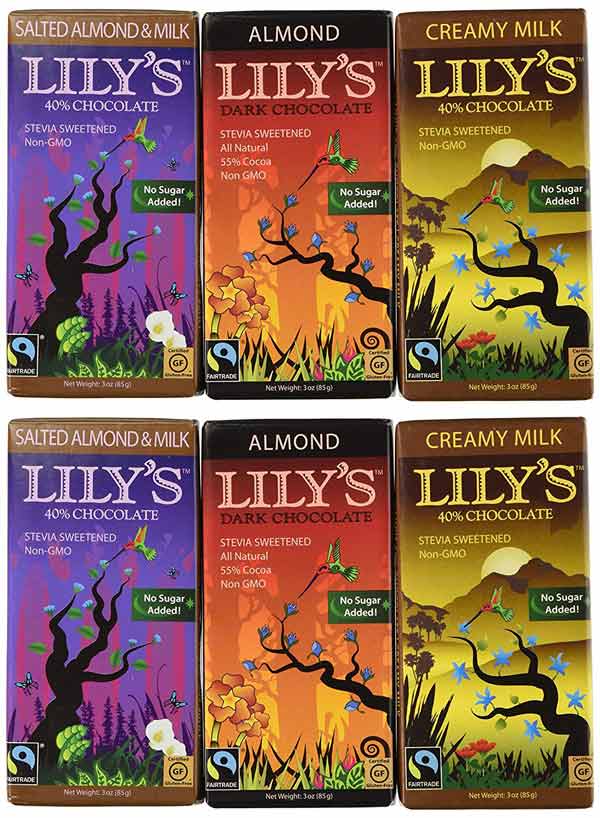 All-natural jerky is another gift-basket item that is sure to bring a smile. Jerky is savory, convenient, and full of hearty protein. It's the perfect snack for someone on-the-go.
If you're buying gifts for a salt-fanatic, delight them with a selection of mixed nuts. Cashews, almonds, pistachios, hazelnuts, and pecans…all are delicious and nutritious!
Life Transforming Gift
Gifting a Diabetes Meal Plan membership is the perfect way to top off a beautiful gift basket. 
Not only do we provide a weekly meal plan service to help your diabetic loved one (or you) lower and maintain healthy blood sugar, we're more than just meal plans – we provide ongoing resources and support to transform lives for the better!
Alan S says: "My blood sugar was a whopping 396. I have lost 35 pounds and my blood sugar average 94 2-hours after evening meal and 103 in the morning. I have been following your suggested menus. I stay on a low carbohydrate diet and watch what I eat.

Cheryl A says: "I learned that alternative foods are just as delicious as "normal" foods. I've lost 16 lbs since I went low carb. I'm not as fearful about eating fat. My daily blood sugar readings are slowly going down. I have really learned a ton from this site. Thank you for all of your efforts."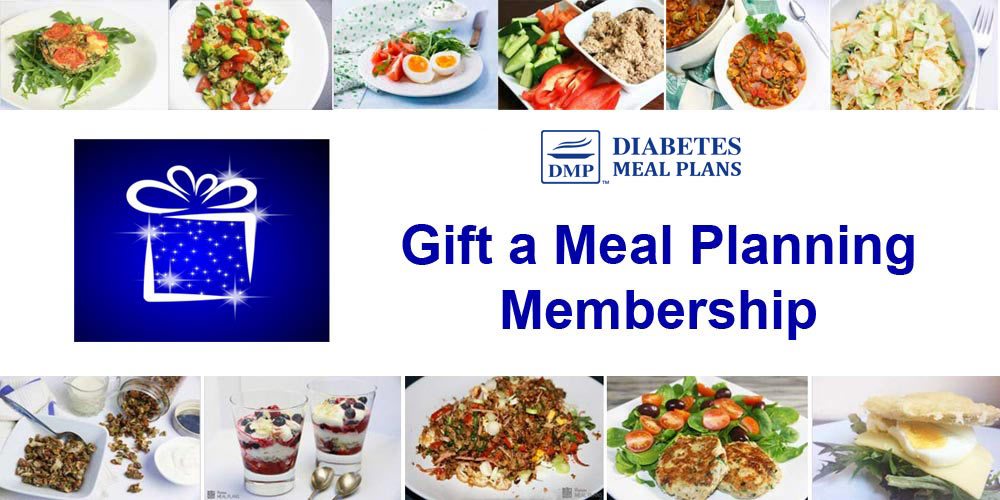 Our service takes the stress out of the picture and allows your loved one (or you) to eat well without slaving over calculations or suffering through confusion about what to eat, or even worse, stuck with eating bland food for fear of raising blood sugar!
Even with diabetes, food can (and should) be fun. Our memberships provide recipes and a grocery list for balanced breakfasts, lunches, dinners, and snacks, as well as regular cooking classes, a smart meal planner, a library of resources, and so much more. 
Putting It All Together
What better way to surprise your loved one than by presenting them with a beautiful gift basket of goodies, tailored just for them?
You could select one or two items from each gift category and wrap them all up in a gift basket, box or a decorative bin to show how much you care.
Not only are these kinds of gifts a great way to say "I'm thinking of you," but they are a tangible way to encourage and uplift your family and friends who are navigating life with diabetes. 🙂
Please pin, share or tweet this info to help inspire gift ideas for others – thanks!