We want to wish you a very Merry Christmas!!
It's been an awesome year here at DMP and we thank you for being a part of our community. And hey, it's not over, we've got lots in store for 2019. 😉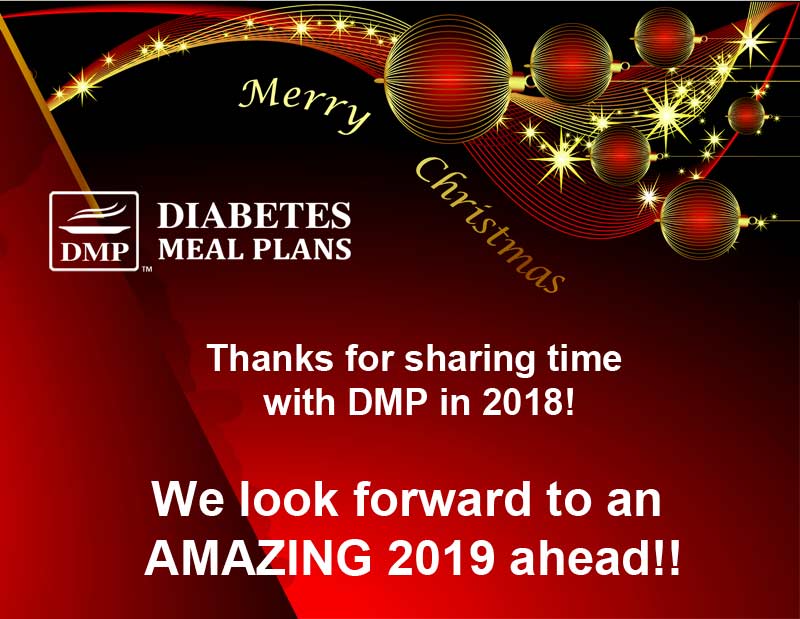 We truly are grateful to be part of your life and help make a real difference. Because we do what we do for you – our readers, subscribers and loyal members!
Accomplishments for DMP this year:
In 2019 we're planning to:
Run the 21 Day Lower Blood Sugar Challenge again – participants found the interactive challenge highly valuable and achieved amazing results in just 21 days.
A blood sugar levels workshop – to help demystify the many questions and confusions around gaining better control.
Food Labels Masterclass – a detailed class to help decode those pesky food labels.
Desserts Masterclass – a delightful collection of sweet treats, with cooking classes.
We'll continue with our delicious weekly meal plans and improving our member resources.
And of course, we'll also continue to provide free educational information to our community
We're proud to say we're making a real difference in people's lives. And we will continue to do so well into the future.
Take time to reflect on how far you've come and where you want to go next year.
Enjoy wonderful times with your family and loves ones.
Have a Merry Christmas and we'll see you in a few days.
Remember, the food is good but the company is better – choose wisely and take care of YOU.