Welcome to DMPs third professional publication – a monthly publication to help health professionals like you put more evidence into practice when treating patients with type 2 diabetes and prediabetes. 
IN THIS ISSUE: Feature | Interesting New Research | PhD Project Update | Helpful Resources | Closing Remarks
Feature: Eggs & Full Fat Dairy – friend or foe for T2D
In last months Professional Publication we shared a new review paper authored by 18 highly esteemed professors and other academics was published on 4th May 2019 in BMJ questioning the current recommendations on saturated fat intake. The key point being, saturated fat is far from harmful, especially when it's found in natural whole foods.
The healthiness of both eggs and full fat dairy have been questioned in terms of their cholesterol and fat content, and as a result, for many years the recommendations have been to minimize eggs and eat low fat dairy products.
Things are slowly changing…
The Australian Heart Foundation recently released new guidelines stating that eggs and full fat dairy, particularly full-fat milk, yogurt, and cheese, are now 'allowed' foods because evidence shows they are not harmful but in fact, may be heart protective.
However, there are some flaws in their recommendations. For instance, while they encourage full fat dairy which is naturally high in saturated fat, they are holding back the same recommendations for consuming red meat. Further, they have put 'limits' on the amount of eggs (less than 7 per week) consumed by people with high cholesterol or heart disease and those with type 2 diabetes, which does not make sense given the evidence base they provide.
When examining these new guidelines the quality of evidence they draw from is questionable, mainly observational studies for cardiovascular disease (CVD) outcomes, which can not show a cause-effect relationship. Observational studies are a weak form of evidence and only indicate a potential association.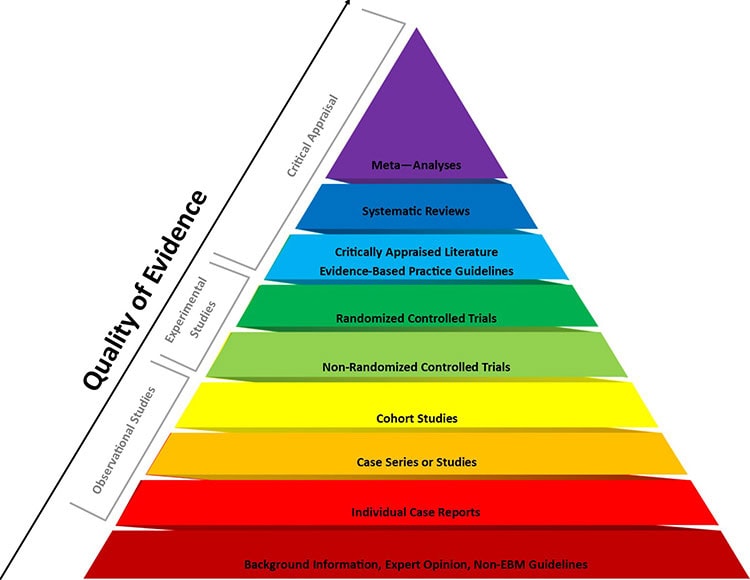 Furthermore, the observational studies cited in their position statement indicate overall that there is no association of egg consumption with risk of CVD. It has not been uncommon over historical dietary guidelines that evidence has been cherry-picked to suit organizational goals (and to suit their corporate sponsors!). 
In terms of diabetes, they quote 4 reviews that indicate potentially negative effects of eggs for those with type 2 diabetes (Shin et al. 2013, Li et al. 2013, Fardel et al. 2014 & Tran et al. 2014). All of these reviews were from 2013-2014, which means they have not included more recent evidence in their investigations/recommendations, which is surprising since their review was meant to cover evidence from 2013-2018. 
And there is some more recent evidence worth noting. For instance, a clinical trial (2015) conducted by Dr. Nicolas Fuller in people with type 2 diabetes found that eating 2 eggs per day, 6 days per week had no influence on cholesterol levels over a 3 month period, compared to those with an egg intake of less than 2 eggs per week.
This systematic review of clinical trials (2017) was not included in their review, a review that confirmed the benefits of eggs, concluding: egg consumption has no impact on cardiovascular risk factors – total cholesterol, LDL cholesterol, triglycerides, fasting glucose, insulin or C-reactive protein.
Nor was this review (2018), which found that all well-designed clinical trials to date have found zero association between egg consumption and risk of cardiovascular disease or diabetes risk.
Overall it appears there are some gaps in the Australian Heart Foundation's synthesis of evidence.
In the 'gaps in literature' section, the Australian Heart Foundation seem to contradict their own recommendations by stating: "Previous dietary advice has recommended the restriction of eggs for those at high risk of CVD. However, the research to support this is scarce."
And so the conundrum about the dietary guidelines continues…
According to the American Diabetes Association Standards of Medical Care 2019, the number one goal of nutrition therapy for adults with type 2 diabetes is:
"To promote and support healthful eating patterns, emphasizing a variety of nutrient-dense foods in appropriate portion sizes."
This is a primary goal and is very good advice.
Nutrient-dense foods are generally those that are natural whole food sources. Despite our failure to agree on the acceptability of the nutrition values of some foods and what quantity we should eat and recommend, a whole foods based diet will always be healthier than a diet made up of man-made low fat and other "products." 
Interesting New Research
An evidence‐based approach to developing low‐carbohydrate diets for type 2 diabetes management: A systematic review of interventions and methods
This study examines 41 published studies to assess core dietary components to consider in the formulation of low carbohydrate diet protocols for people with type 2 diabetes. A range of factors were identified for use in clinical practice and to inform evidence‐based guidelines for T2D management. 
There is discussion of various dietary aspects (total carbohydrates, proteins, fats), along with discussion about the dietary pattern as a whole. Similar to a previous systematic review, low carb diets over keto diets were found to be less restrictive and more sustainable for people to follow. 
View the open access article here.
Patients' perspective on self-management: type 2 diabetes in daily life
It's always important to understand the patients' perspective in diabetes management/treatment, so that we, as health professionals can empathise and provide a greater level of care. 
Interestingly, the first results presented suggest that while 'self-management' is commonly accepted by newly diagnosed people with T2D, after sometime they do not consider it 'self-management' but rather 'daily life as it is.' This is followed by other interesting insights that may be helpful to you in practice.
PhD Project Update
DMPs Founder, Jedha Dening, is currently doing a PhD in type 2 diabetes nutrition and digital technologies. Each month we will provide an update on how the project is progressing.
The slightly updated title of the project is: Development and Evaluation of a Web-Based Low Carbohydrate Diet for People with Type 2 Diabetes
Systematic Review (ready for submission)
The title of this paper is: Web-based interventions for dietary behavior change in people with type 2 diabetes
We are just finishing up preparing the manuscript for journal submission to JMIR.
Findings
We know that diet is critically important to improving glycemic control in people with T2D, however, it is quite surprising there are only 5 web-based interventions that are either solely focused on dietary behavior change or which included any type of dietary assessment. There are a few other digital interventions that evaluate dietary behavior, for instance, smartphone apps and telehealth. There are also several other digital interventions that look at overall self-management. For this review we were particularly interested in web-based randomised control trials examining to assess the effects on dietary behaviour and glycemic control.
Overall, the web-based interventions show great potential for improving dietary behavior, as 4 of the 5 studies show statistically significant improvement in dietary behavior for 4-12 month follow up periods. It is difficult to compare study outcomes because they all prescribe different diets and use different dietary assessment measures. Still, these findings are promising and support the development of more web-based dietary interventions for study.
In terms of improved glycemic control measured by A1c, two studies showed statistically significant outcomes between the intervention groups and control groups, while another showed statistically significant within-group changes with trending reductions over a 12 month follow up period. Interestingly, not all the studies that showed changes in diet behavior led to changes in glycemic control. The clinical outcomes reached across the studies are inconsistent.
Overall, we do need more data to demonstrate the effectiveness of web-based dietary interventions for improving dietary behavior and glycemic control, since very little research has been done in this area to date.
Closing Remarks
Thank you for browsing our third professional publication.
As health professionals it's so important to stay up-to-date with research, but since we're all so busy it can also be difficult to find time to do. Therefore, we hope this monthly publication will be a valuable resource that you can browse through to help your patients achieve better results.
If you have ideas or requests for this monthly publication, please contact us and let us know – we welcome your input.
Best regards,
Jedha Dening
Founder, Diabetes Meal Plans
Nutritionist (MNutr), Social Scientist (BSocSc)
PhD Candidate (Diabetes Nutrition/ Digital Interventions) – currently in progress
Previous Publications
P.S. Please share our professional publication with others so we can engage more health professionals and make a difference, together.