Why is oatmeal raising my blood sugar, I thought it was meant to be a healthy food for diabetes?
Is oatmeal actually a healthy food for people with diabetes or is it all just hype?
Do the "whole grains" and dietary fiber in oatmeal make up for the high carb load?
These are common questions, and for good reason; there is a ton of conflicting information out there about oatmeal!
Quick answer: With type 2 diabetes, carbohydrates are the nutrient that affect blood sugar levels the most. Oatmeal is a high carb food and is not suitable for many people with diabetes.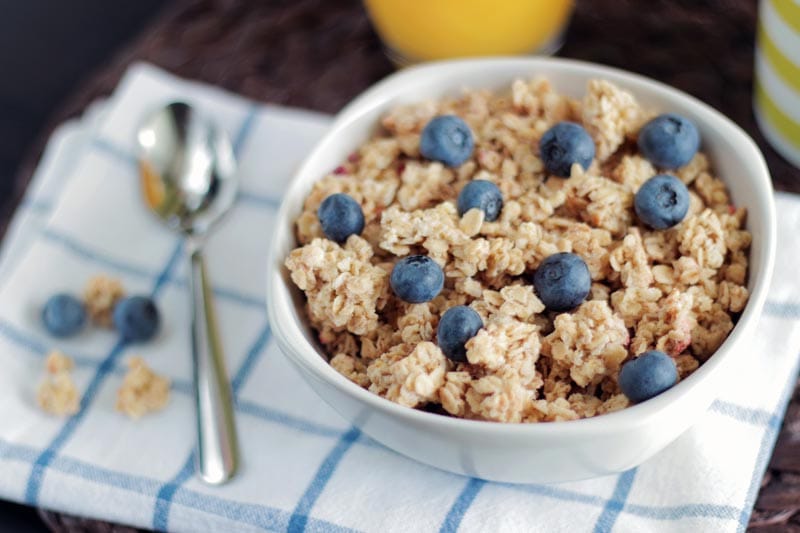 The Oatmeal "Health Halo"
Oatmeal is one of those foods that seem to have a "health halo" around it. 
A lot of health providers give their patients generalized snippets of diet advice and "eat oatmeal" is a popular one. 
Many talk about it as if it will magically cause us to be healthier once we start eating a bowl every day. But for individuals with type 2 diabetes, this advice can be disastrous, as eating oatmeal can cause blood sugar to rise. 
Why? 
To put it simply, oatmeal is a high carbohydrate food.
Carbohydrates in Oatmeal
There are about 23 grams of net carbs in 1 cup of cooked oatmeal. And while the amount of fiber (4g) in oats is better than a lot of other breakfast cereals, is it worth consuming when the likely result is higher blood sugar levels? 
First off, there are PLENTY of low carb foods with tons of fiber (think non-starchy veggies!) so you can easily get enough fiber by relying on veg and low carb fruit alone. 
Next, let's consider what the research says.
The research on oats and diabetes is mixed; for some people with diabetes, oats can be tolerated in small amounts. But, if you're eating oats and your blood sugar is spiking, it may not be a good choice for you.
Our experience is that most people do best without it.
Test Oatmeal Before it Hits the Trash
But.. before you toss that box of oats into the garbage can, you can try these tips to see if your blood sugar responds any better.
First, make sure you are not adding additional carbs to your oatmeal such as milk, honey, sugar, or dried fruit. 
For extra flavor, try adding low carb additions like chia seeds or chopped walnuts instead. If you need some sweetness, you can add some stevia.
Next, keep the portion size in check. Ideally, you want to only consume about a half-cup serving cooked. 
Lastly, the type of oats can make a difference so make sure you are choosing whole oats over instant. A packet of instant oatmeal has a higher glycemic index compared to the same amount of steel-cut oats. This may impact your blood sugar response.
Continue to check your blood sugars after consuming oatmeal to see your response and if the above adjustments make any difference. If blood sugar is rising (especially over 140/ 7.8), this is not a good food for you and you're better off eating a lower-carb breakfast.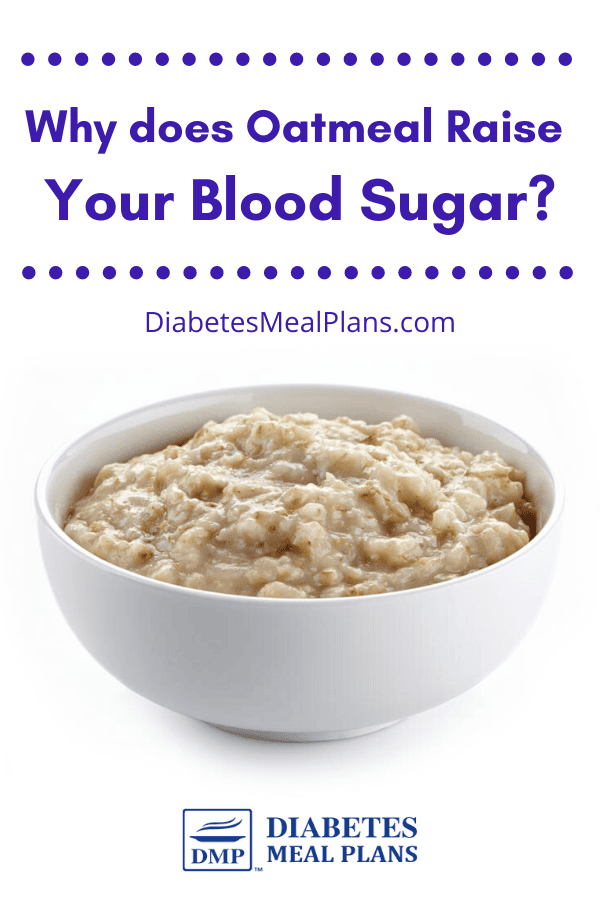 Reinvent Breakfast
Maybe it's time to challenge your preconceived notions of what a healthy breakfast should look like. We all remember those cereal commercials when we were growing up showing a huge bowl of cereal, OJ, milk, and two slices of toast as a balanced breakfast – that couldn't be further from the truth, especially for people with type 2 diabetes! 
A balanced breakfast should contain protein, healthy fat, and fiber. Try to choose low carb, high fiber sources such as nuts, seeds, non-starchy veggies, and even small amounts of low carb fruits such as berries.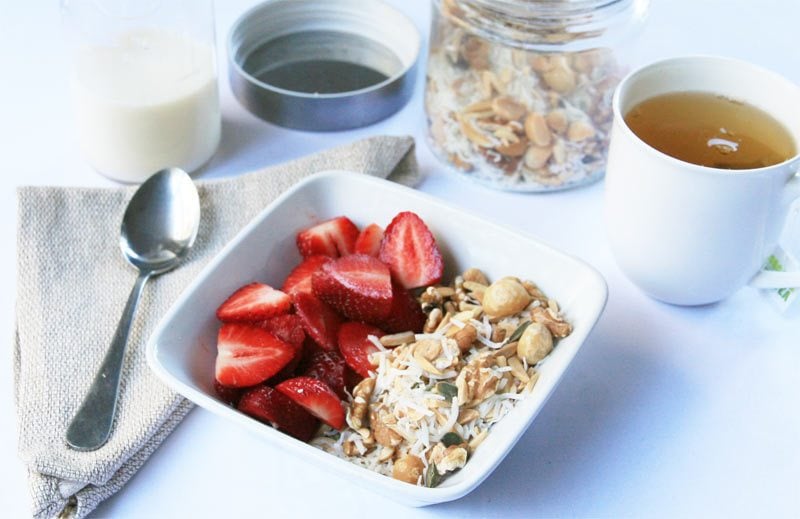 A few examples of balanced breakfast include: 
See how your blood sugar responds to these lower-carb breakfast options, and compare that to a bowl of oatmeal when you test your blood sugar levels – you may be surprised by the difference.
Lower carb breakfasts are just as easy to prepare (if not easier) than a bowl of oatmeal. And as we already said, they will be more pleasing to your blood sugar and overall health!