Coronavirus, otherwise known as Covid-19 – it's hit the world by storm, causing airlines to stop, major closures of venues and businesses, and forcing us into our homes. And of course it's caused panic, fear and anxiety for many of us, and these are all natural emotions to feel at such a time.
Yes, this is a very strange and uncertain time in our society – and we're all going through this together!
As a person with type 2 diabetes or prediabetes, you may have many questions, or be wondering how the coronavirus will affect you. 
While we don't have all the answers, there are some clear things to be informed about, especially in terms of how to protect yourself.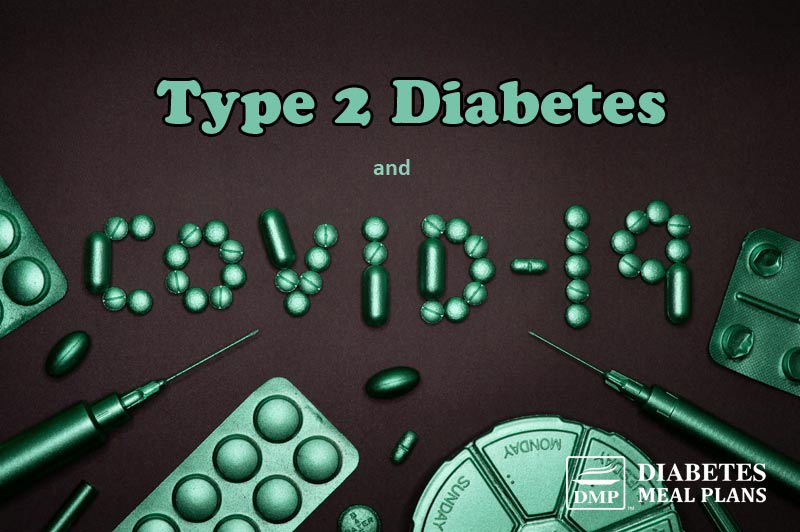 1. Don't Panic
This is an uncertain time for all of us, but there is no need to panic. We are all in this together and as a global nation we will all work together to support people and overcome this virus.
Yes, it will take time and life may be different for us all for a while – less social, well, at least less face-to-face social. Thankfully, given we have the Internet, we are still able to be social online.
Please feel free to leave your comments here at DMP if you need extra support – there will always be someone around to reply.
2. Basics about Covid-19
Coronaviruses are a large family of viruses. However, Covid-19 is a new type of this virus family, a virus that attacks the respiratory system. 
Covid-19 is not just the flu but it does have similar symptoms to a flu.
Symptoms of Covid-19 include:
fever
coughing
sore throat
shortness of breath
It is a contagious virus that spreads from person-to-person, which is why we all need to take serious precautions (more detail below).
The virus originated in China but as we have seen in these past few weeks, the virus has now spread around the globe and is now classified by the World Health Organization as a pandemic. 
At this stage there is no vaccine, medication, or cure – this is why the world has had to take such drastic measures such as border closures and 'social distancing', quite simply because we need to stop the spread to ensure that our healthcare systems can manage the number of cases as they occur. 
The truth is, at this stage, scientists don't know much about the virus, but they are all working hard to find solutions.
3. Are you more at risk for Covid-19 with type 2 diabetes?
Right now there is not enough conclusive data to suggest people with type 2 diabetes will be at more risk for contracting Covid-19. That's why you need to practice all the 'safety' procedures and ensure you protect yourself (more on that below).
However, people with type 2 diabetes are likely more at risk for greater complications from the virus, due to having a chronic condition and a compromised immunity.
BUT, don't let this raise fear into you because you can protect yourself and we'll go into that in more detail below. 
3. Are you at more risk for Covid-19 complications with type 2 diabetes?
Yes, unfortunately you could be. 
People who are more at risk of serious illness if they get the virus are:
people with chronic medical conditions (such as those with diabetes, especially if you have other health problems alongside diabetes)
people with compromised immune systems (eg. cancer)
elderly people
Aboriginal and Torres Strait Islander people as they have higher rates of chronic illness
people in group residential settings
BUT AGAIN, don't let this raise fear into you because you can protect yourself and we'll go into that now.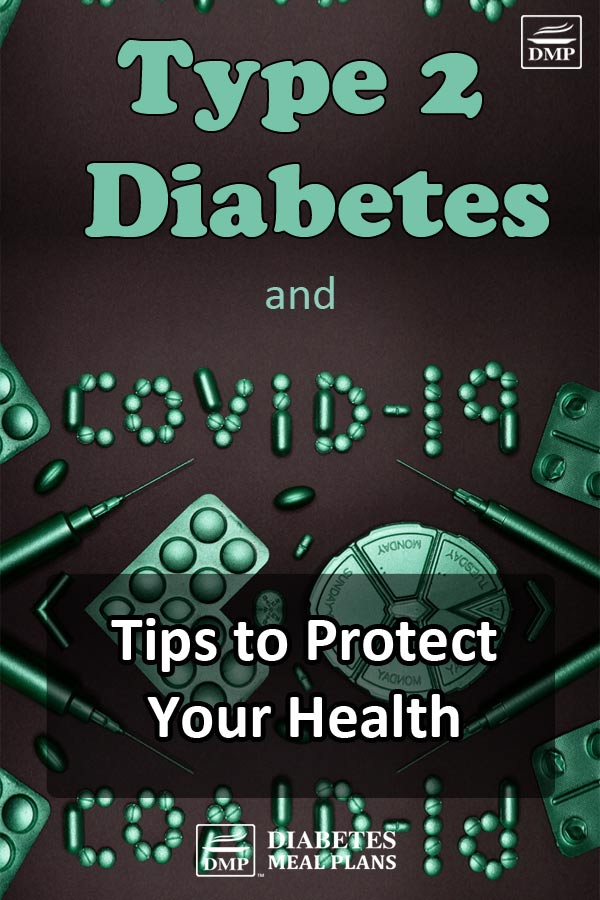 How can you protect yourself against Covid-19 with type 2 diabetes?
1. Practice social distancing
'Social distancing' is a new term that none of us are familiar with because it's never been necessary before. 
Essentially it means staying away from people as much as possible. For instance, working at home, staying at home and only going out if necessary (shopping for food, seeking medications, providing care and support for others, going to work if you can't work from home).
If you do have to go out into the pubic arena, then you need to keep a safe distance from people, which has been classified as 1.5 meters from another person. 
Avoid handshaking and physical greetings.
Don't have gatherings, even family gatherings (or at least minimize them), because other people can bring Covid-19 into your environment. 
If you feel unwell in any way, do not go out in public – stay at home.
Minimize all physical contact with others, as much as possible (except for your partner/family if you are stuck at home together).
Basically, 'social distancing' is a very powerful weapon to help us slow/stop the spread of Covid-19.
2. Practice good hygiene and upscale personal precautions
If you do go out in public, become super paranoid about everything and everyone. Imagine there are germs everywhere and on everyone, and act accordingly. Keep your distance and be extra cautious about germs. This includes being conscious of how you can spread germs too.
For instance, cover your coughs and sneezes with your elbow or a tissue and dispose of tissues properly.
When you are out in public – DO NOT TOUCH YOUR FACE OR HAIR. If you are touching surfaces and then touch your face, you can contract the virus. This is hard to do, but you must be extra conscious NOT TO TOUCH YOUR FACE OR HAIR WHEN IN PUBLIC. Make sure your hands are clean before doing so.
Washing your hands in soapy water for at least 20 seconds, several times per day is highly recommended – especially if you are out in public. Or, use alcohol-based hand sanitisers.
If you go out in public, wash your hands thoroughly when you get home.
Given some reports of how the virus may travel and what little is known about the virus so far, I would even go so far as to say:
wear different shoes in public than you wear in the house
strip your clothes off when you get home and put them straight in the washing machine, then take a shower and wash thoroughly, rinsing or washing your hair under warm water
leave any shopping outside and wipe each item down with warm water/bleach combo or antiseptic wipes
wash your shopping bags as these have been in contact with grocery store surfaces
wipe down your handbag and wallet 
wipe down your phone regularly – we often use these in public and leave them on surfaces
wipe down the steering wheel and surfaces in your car
wipe down anything that may have been in contact with surfaces in public
Yes, these measures may seem extreme but they could protect you against contracting the virus – think: super paranoid, germs are everywhere!
Keep your house a safe place by being taking those extra precautions.
3. Lower and maintain healthy blood sugar levels (VERY IMPORTANT!!)
This is critical. The more controlled your diabetes is, meaning the closer you keep your blood sugar levels in range, the less likely you are to experience serious illness.
In diabetes, all complications occur because of blood sugar levels that are high. High blood sugar levels lowers immune function and damages vessels and nerves throughout the body. Your best protection is to take care of your diabetes.
If your blood sugar levels are higher than normal right now, work hard to get them lower. If you're not sure how to do that, explore our website for info. And consider joining us as a member for extra support. 
4. Boost immune function
People harp on about all these super duper ways to boost immune function but overall, it can be very simple.
Lower and maintain healthy blood sugar levels
Get good quality sleep
Don't stress too much
Get some vitamin D by sitting in the sunlight for at least 10-15 minutes per day
Smile (even though it is an anxious time)
5. Eat a healthy diet
One of your best weapons to lower blood sugar and protect your health with diabetes is to eat a healthy lower carb diet.
Eating the right diet can help you lower and maintain healthy blood sugar levels.
Eating a healthy diet boosts your immune function.
Eating a healthy diet optimizes your overall health. 
RESOURCES
Conclusion
Covid-19 is serious. It is here and it is here to stay for a while. 
We don't know how long the virus will be around, but it is likely to change the way we live, for months ahead!
The best thing you can do right now is take advantage of the situation to get healthier. Not only will it protect you from Covid-19, it will also improve your overall health for the future.
Use the tips above to protect yourself.
Please keep an eye on our blog as we will be sharing more information to help support you during this time. If you want to receive our email newsletter, Click Here to Subscribe. 
For extra support, consider joining us as a member today.
References
Diabetes.org | CDC | NDSS | Health.gov.au