As a person with type 2 diabetes, now more than ever during Covid-19 it is important to pay attention to your blood sugar levels.
Why?
According to health reports, people with type 2 diabetes may be at higher risk for complications from Covid-19. One way you can protect yourself and your health is to obtain and maintain healthy blood sugar levels. 
Whether we're talking about Covid-19 or diabetes complications such as retinopathy (eye problems), neuropathy (nerve problems), nephropathy (kidney problems), the thing that 'causes' these complications is higher than normal blood sugar levels – as high levels for prolonged periods damages blood vessels and nerves throughout the body and lowers immune function.
The message is the same no matter what we're talking about, it just so happens to be Covid-19 is at the center of attention right now. 
The message is: if you get your blood sugar levels as close to normal as you can and keep them there, you will be in better health overall and avoid the many complications that people with type 2 diabetes are at greater risk of acquiring. 
Here are some useful resources to help you gain better blood sugar control:
Blood sugar charts – it is important to know your numbers. What is the blood sugar goal you 'should' be aiming for? This can vary slightly depending where you are right now. But the overall goal is to get your blood sugar levels as close to normal as you can and keep them there.
Normal range is <100 mg/dL / 5.5 mmol/L fasting (can sometimes be more difficult to obtain due to hormonal factors).
140 mg/dL / 7.8 mmol/L after meals < focus on your post-meal number and you'll see your A1c come down too.
When to check blood sugar levels – we encourage you to self-monitor if you can, it's the best way to see first hand how your treatment plan is working for you.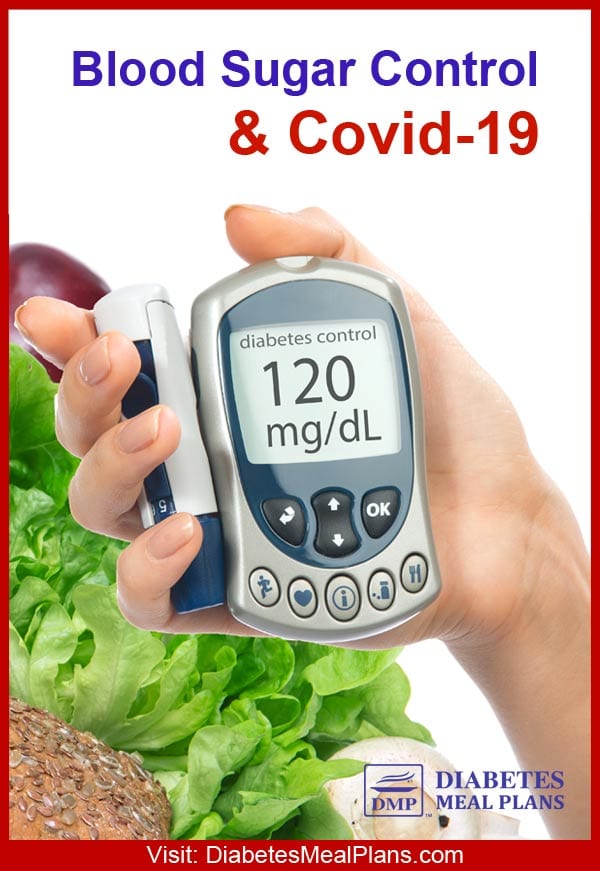 How to lower blood sugar naturally through diet – while medication is important and you should work with your doctor if prescribed, dietary change is your biggest weapon against type 2 diabetes. Dietary change can help bring blood sugar into line and improve your overall health.
Recommended food list – if you stick mostly to this list, you will see your blood sugar levels improve.
How to reduce carbohydrates in your diet – a few simple tips to see fast blood sugar changes in as little as days to a few weeks.
Low carb pantry stocking guide – some tips on how and what to stock your pantry with. If you're currently stuck at home, we recommend ordering food online from Netrition. 
And of course there are lifestyle considerations as well, things that can help you improve your health and wellbeing.
Please use the above resources to focus on better blood sugar control.
There are also many other resources you can explore for free on our website. Or for more support, consider joining us as a member. 
Please take care of yourself during these strange and uncertain times.
We are here for you and will continue to provide free weekly info to our subscribers and weekly meal plans and support to our paid members. 😀