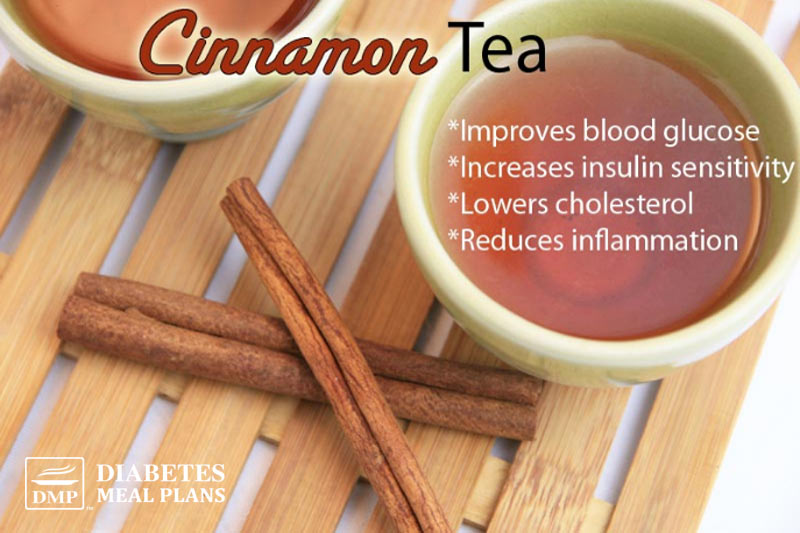 Can cinnamon lower blood sugar?
The short answer is Yes.
Studies have shown several benefits of consuming cinnamon including:
Decreased oxidative stress
Improved blood lipids (cholesterol)
Improved blood glucose
Improved insulin sensitivity
You can read more about the benefits over here.
There are many ways we can include more cinnamon in our daily routines, including adding it to desserts or smoothies, and of course in tea. So today I've got some super simple instructions on how to make cinnamon tea, and some great alternatives you can use to give your cinnamon tea a twist.
Benefits Of Cinnamon Tea
Organic Authority says: "Chinese medicine and Ayurveda have long revered cinnamon as a superpower used to treat things such as colds, indigestion and cramps and also believed to improve energy, vitality and circulation".
It's a powerful antioxidant
A potent anti-inflammatory agent
It can help lower cholesterol
It contains anti-bacterial and anti-viral properties
And cinnamon has loads of benefits for type 2 diabetes!
How To Make Cinnamon Tea
Please pin, share or tweet this post 🙂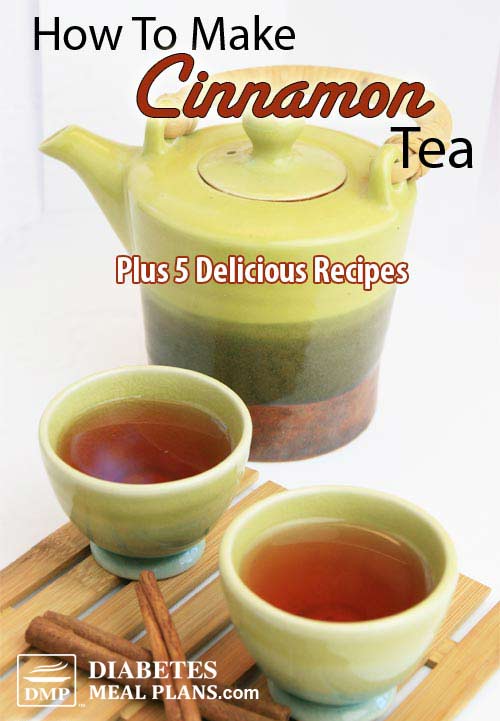 Making pure cinnamon tea really couldn't be easier.
Roughly break up 1 cinnamon stick into a small pot, add 3 cups water, bring to the boil, then lower the heat and simmer for 20 minutes. That's it!
Pour the tea into a tea pot and serve. The pure cinnamon tastes sweet enough and you can drink it straight. This may sound strange but cinnamon has a naturally sweet flavor all on it's own.
Of course you can add just a drop of liquid stevia extract if you really need a bit of extra sweetness, and I've also got some more recipe alterations to try below.
Just one more tip: Leave the cinnamon stick soaking in a little of the water and you can just keep adding extra water, bring it back up to the simmer for 5 minutes, and drink again.
You can do this for a few rounds to get the most out of each cinnamon stick.
Recipe #1: Lemon Ginger Cinnamon Tea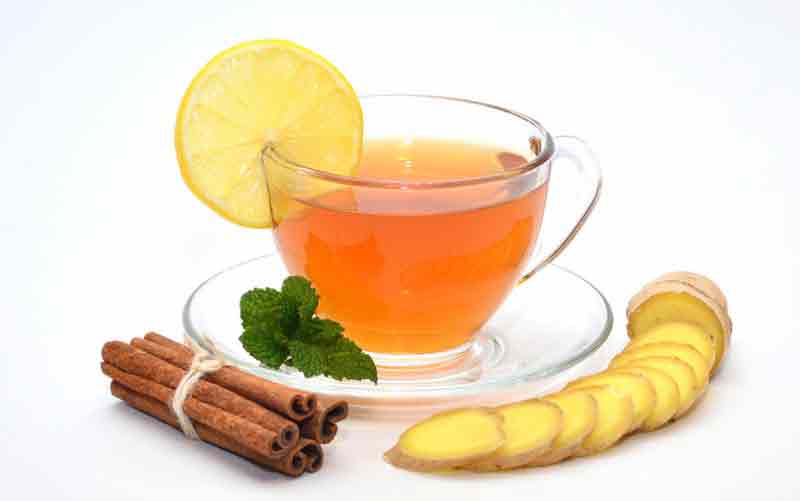 Add 1/2 small squeezed lemon (so the juice), 1/2 teaspoon freshly grated ginger, and a few drops liquid stevia extract for a spicy tea that is helpful for colds and flu, and also helps to boost metabolism.
Recipe #2: Cinnamon Chai Dandelion Latte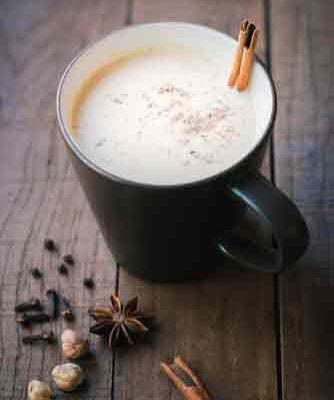 Dandelion is a fantastic liver detox herb, so combined with cinnamon and the wonderful aromas and benefits of cloves, cardamom, and cloves, this tea is a great addition to your menu.
Here's how to make it.
Add the following ingredients to a small saucepan.
1 cinnamon stick, broken into pieces
3-4 cardamom pods, crushed (or use scissors to cut them up)
1/2 teaspoon whole cloves
1/2-inch piece of fresh ginger, thinly sliced
5 cups water
Bring to the boil, then simmer for 10-20 minutes on low. Add milk or coconut milk to the pan, enough to your taste – meaning if you like it stronger, don't add so much milk. Add a few drops of liquid stevia extract for sweetness, then serve into mugs and enjoy.
Can be reheated over a low heat.
Recipe #3: Cinnamon Turmeric Green Tea
Green tea and both cinnamon and turmeric have powerful anti-inflammatory properties, so drinking them all together triples the potent effect and helps reduce the inflammation associated with diabetes.
Place a green tea bag into a cup along with 1/2 stick cinnamon and a pinch of ground turmeric, leave for a few minutes and then drink away. Optionally add a twist of lemon. You can reuse the cinnamon stick 4-5 times.
Recipe #4: Cinnamon Ceylon Tea
Do the same as you did with the green tea above, just add the half stick cinnamon directly to the cup along with your regular tea bag. And for a cheats version, add 1/4 teaspoon ground cinnamon directly to the cup instead.
Recipe #5: Pure Cinnamon Tea
Simply stick with the original recipe above and drink it in it's pure form. Drink it hot, or…put it on ice and drink it cold, it still tastes fantastic!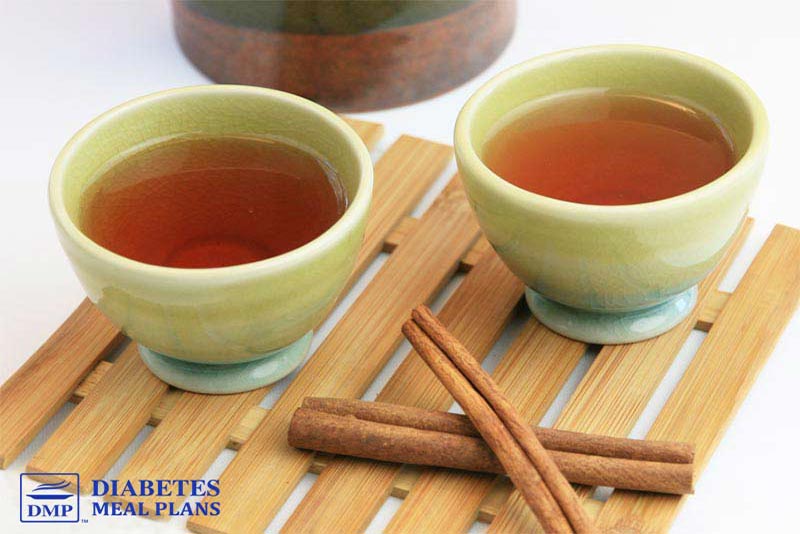 Whatever way you choose to drink it, cinnamon tea definitely makes a great beverage, and adds plenty of health benefits that can help diabetes too.
Give it a try and see if you like it.
Please pin, share or tweet this post 🙂