Have you heard of konjac noodles?
What about shirataki noodles?
That's essentially what konjac noodles are, Japanese low carb noodles that make the perfect substitute to pasta, rice noodles, fettucine, and even lasagna.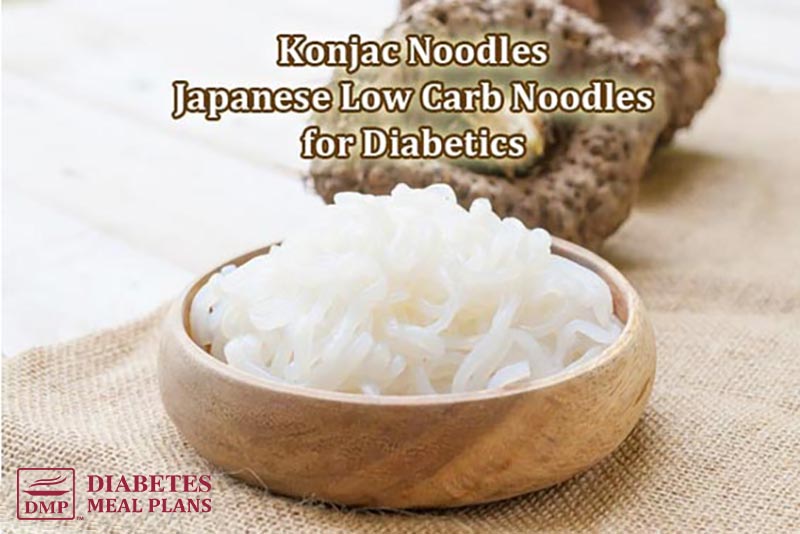 So I thought I'd share all the details with you so you can learn what they are and how to use them.
What is konjac?
Konjac is a plant that comes from the Asian areas of Japan, China, and Indonesia. The konjac plant is also known as the elephant yam, snake palm, voodoo lily, devil's tongue, konyaku potato, and konjak.
The root of the plant is 40% konjac-mannan, or glucomannan, and this is what gives it a gel like structure. It has virtually no calories or carbs but is high in fiber.
The Japanese have used the flour obtained from the root to make jellies and as a gelatin type substitute. And the other popular thing they make is konjac noodles.
To make the noodles, they make a yam cake, and then they push the cakes through a grid of sharp blades to cut the noodles, which are known as shirataki noodles.
Konjac root benefits
Konjac has been eaten in Japan for over 1500 years. Surprisingly, konjac root has benefits to our health, particularly for type 2 diabetes.
One study showed that adding glucomannan fiber to the diets of type 2 diabetics, improved blood glucose control, HDL cholesterol levels, and decreased blood pressure.
Because the konjac fiber is a very viscous gel like substance, this could explain it's benefits for blood sugar control.
Another study published in Diabetes Care, showed that type 2 diabetics given glucomannan fiber had improved insulin resistance status and benefits to blood glucose and lipids (cholesterol). The dietary fiber helps improve insulin sensitivity.
I've cover the topic of fiber and diabetes before and it's really important to get at least the recommended requirement each day, which is 30 g for men and 28 g for women. Most people are only getting 15 g or less, so including konjac noodles in your diet might help a lot.
Konjac noodles
As you can see from the basic nutrition data on konjac noodles, they contain 0% of everything but fiber and are very low in calories. This makes them the perfect substitute for pasta.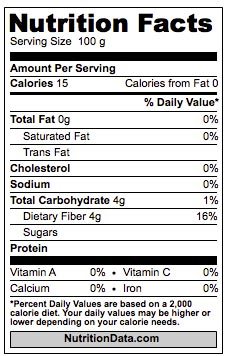 Here's a nutrition table comparing regular pastas to konjac.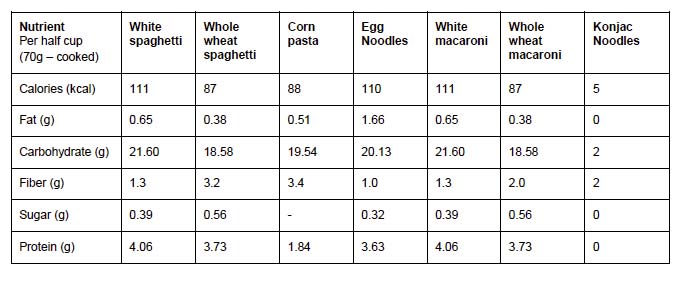 As you can see from that table, konjac noodles really are the best choice when it comes to lowering blood sugar, simply because they contain zero carbs.
The texture of konjac noodles is different to pasta. It's a little rubbery but it's not unpleasant, and works well in tons of dishes.
Take this mustard chicken dish as an example, it uses konjac noodles and is fantastic!
I'll be sharing the recipe for this dish tomorrow, so if you're not already on our email list, Click Here to Subscribe.
Where To Buy Konjac Noodles
Although you can sometimes find konjac noodles at the supermarket, I buy my konjac noodles in bulk online because it tends to be cheaper.
You can either buy them from somewhere like Amazon, or directly from a supplier like Miracle Noodles.
You can get:
You might like to purchase a mixed pack so you can give a few different varieties a try.
I use the fettucine and angel hair the most and I just bought a box of lasagna sheets to try, so I'll let you know how that goes and share a recipe.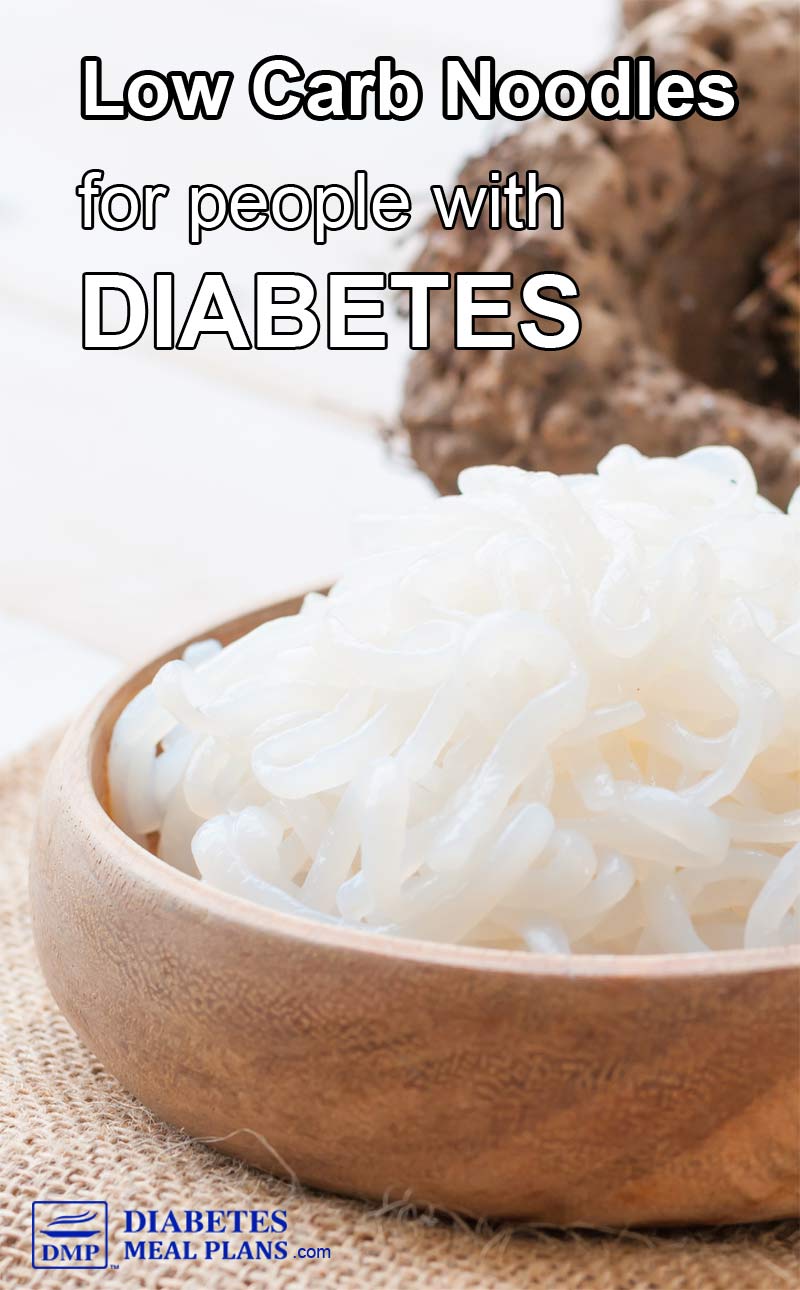 How To Use Konjac Noodles
You can use konjac noodles in any dish that requires pasta, noodles, or lasagna.
You don't need to cook them, you just rinse them under cold water, then sit them in hot water for a few minutes, and then just add them straight to your dish and heat through. Simple as that.
I use them for soups, casseroles, pasta dishes, and noodles dishes like the mustard chicken dish above. Or you can make a tomato pasta like fettucine dish.
I've got some great recipes using these noodles coming up soon, including the Mustard Chicken Noodles, which I'll be sharing tomorrow.