Canola oil is one of 'those' acclaimed health foods that is supposedly good for us.
Technically it is a better choice of oil because it's high in monounsaturated fats. But just because that's "technically" correct, does it make it a good choice?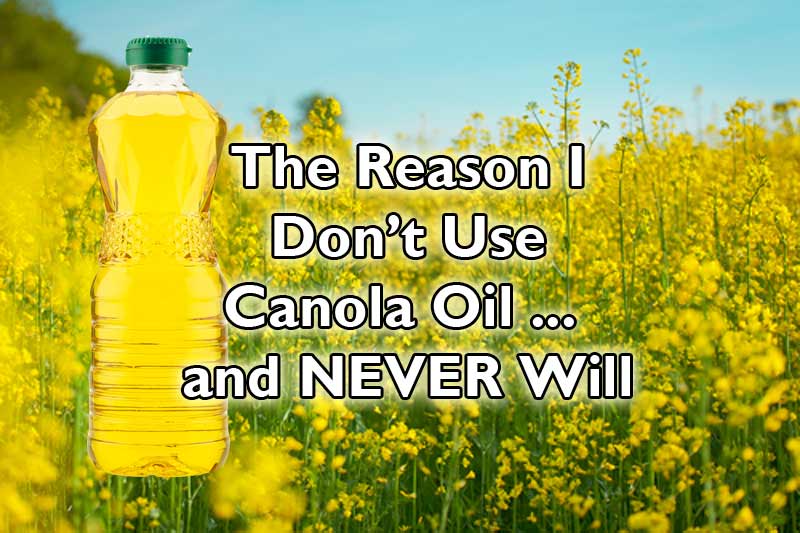 In my opinion and from what I've learned over the years, I'd never choose to use canola oil. I'd much prefer to use olive oil, which is also a healthy monounsaturated fat.
It's true, there are studies that suggest monounsaturated fats are beneficial to our health. However, most of the research I've come across that links the benefits of monounsaturated fats with reduced rates of heart disease, refer to olive oil, not canola oil.
Once you read this post you'll understand why I don't use it, and perhaps it might change your mind too.
Canola Oil Processing: It's ALL in the Making!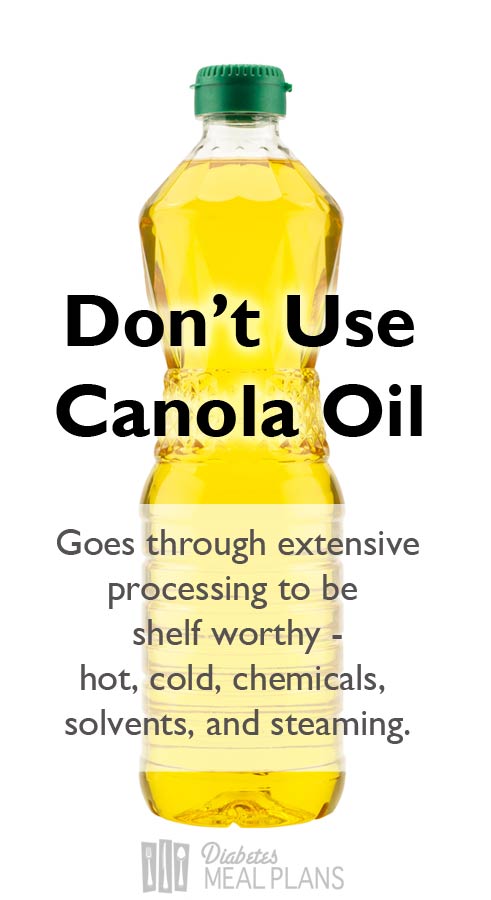 Canola oil is processed from the canola seed which contains 45% oil. In order to make the oil accessible for consumption it has to be extracted from the seed, so it goes through several processes to make it shelf worthy.
The first extraction removes a large amount of the canola oil but not as much as the manufacturer wants. So it is then put through a second extraction that includes a 70 minute wash using a solvent.
The extracted oil is then stored in tanks while it waits to be put through the refining process.
During the refining process, the oil is washed with sodium hydroxide in a spinning machine at very high speeds to separate impurities. Sodium hydroxide is also known as lye or caustic soda.
Sodium hydroxide is used in many chemical processes including in the making of paper, cleaning products, drain cleaner, soaps and detergents. Paint strippers also contain high levels of sodium hydroxide.
But even after this first refining process the oil still contains wax, so it's then cooled down so it thickens and the wax can be filtered out. Once this process is done the oil then gets bleached to lighten it's color and then undergoes a steaming injection process to remove the odor.
Finally after going through all of those six questionable processes, your oil is ready to go on the shelf.
Here's a video that talks through the process.
Is canola oil safe?
Well, I won't use canola oil.
I just don't see how it can be good for you when it's gone through hot, cold, chemicals, solvents, and steaming. It is a well known fact in nutrition science that many processed oils contribute to increased inflammation – a well known driver of modern diseases.
Virgin olive oil is simply extracted cold from the olives, to me that makes perfect sense.
I'm sure it's just that canola is cheaper to grow than olives and the bi-products are probably used for other things as well – making it more suitable to reap the profits.
Personally I don't go anywhere near canola oil. I stick to olive oil because I know it has proven health benefits and that's always what I recommend.
You may ask 'so why is it on the shelf?'
I'd also ask the same question – not just about canola but about many other things as well.
There are many questionable practices in the 'food industry', so it's best to educate ourselves about the best options so we can make informed decisions about what we eat.
What do you think after reading this?
Please share, pin, or tweet this post – lot's more people need to know the truth about canola oil!