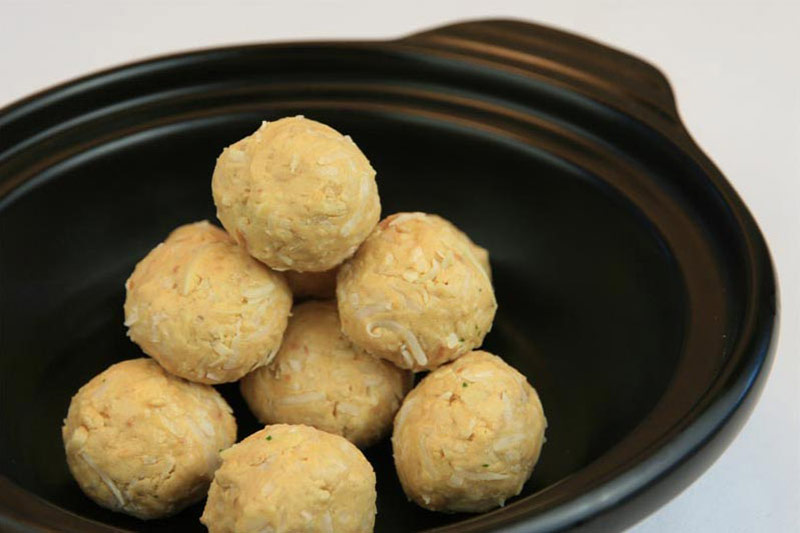 Who doesn't need more snack ideas, right? – especially low carb ones that are good for blood sugar levels!
These Peanut Butter Protein Balls are a great take-from-home snack – put them in your lunch box or place a couple in a zip lock bag and you'll know you're safe when out and about.
They keep stored in the fridge for months – though you'll definitely be eating them much faster than that. 🙂
And best of all they are low in carbs, blood sugar friendly and incredibly satisfying!
One ball is equal to one serve.
Recipe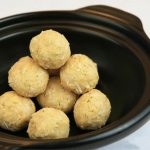 Pin Recipe
Peanut Butter Protein Balls
Ingredients
3/4

cup

natural peanut butter

1/2

cup

vanilla protein powder

1

teaspoon

vanilla extract

1/2

cup

shredded coconut

1/4

cup

slivered almonds
Instructions
Place all the ingredients into a bowl and mix together to combine.

Next get your hands dirty and roll the balls into 1/2″ (1.5 cm bite sized balls) – makes about 15 balls.

Place them into a container as you go and store them in the fridge. These will keep for months like this – but I hope you'll eat them before then!
Notes
One Ball is one serve. These are very filling!
Share by Email
Share on Facebook
Share on Twitter
Pin Recipe
Ingredients
These protein balls get their sweetness from the protein powder and the vanilla extract.
When purchasing a protein powder, try to choose one that is stevia based. Stevia is one of the best sugar substitutes, whereas some of the others have artificial sweeteners and all kinds of nasty ingredients you don't want to consume.
Here are a few good options from Amazon.
Natural peanut butter is the kind that has no sugar or preservatives added. Basically it's just ground peanuts, which is how peanut butter should be.
And also be careful when selecting vanilla extract. Many have fructose or sugar, which is not a great choice for type 2 diabetics or prediabetics. Choose a 'natural' or 'pure' vanilla extract and always check the labels.
Kitchen Tools
You always need a range of storage containers – even better if they have switchable lids so you're not doing the frustrating search in the pantry every time you want to set something away!
And, stainless steel mixing bowls are the only way to go – hygienic, versatile and will literally last for years. And measuring cups and spoons are a must.
Please share, pin, or tweet this recipe. 🙂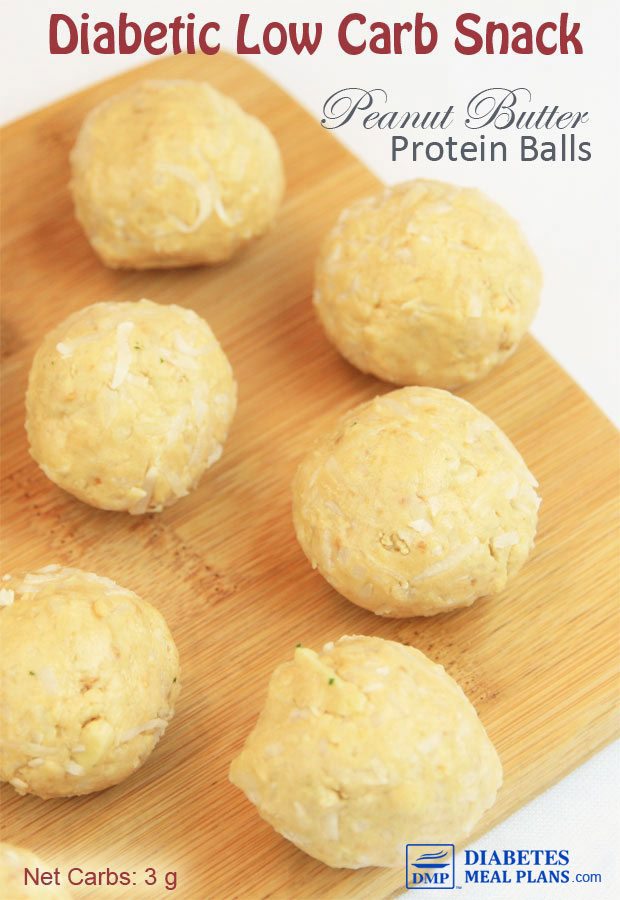 Subscribe for Weekly Nutrition Tips & Recipes