"I need some advice on how to get things started. I know that I need to make changes to my diet, but I really don't know how to start. I crave sugars so badly right now. I need to lower blood sugar levels but I am so exhausted from fatigue. I just don't know where to start."
So, you really want to get started on your pre/ type 2 diabetic diet plan. But, you seem to have so many bad food habits, you read conflicting information, and it all just seems overwhelming.
We understand.
Without a doubt, getting started can be tough, for anyone, let alone if you have type 2 diabetes or prediabetes.
But you can't afford to stick your head in the sand and ignore your health condition. Type 2 diabetes can be life threatening if you don't take good care of yourself and has some pretty darn serious complications you want to avoid – a very motivating factor!
And of course, if you have prediabetes, dodging that diagnosis is obviously in your favor!
So, how exactly do you get started, what should you focus on first, and how can you deal with those dreaded cravings?
That's what we're going to chat about now.
*21 Day Lower Blood Sugar Challenge™: Your challenge task is at the bottom of this page.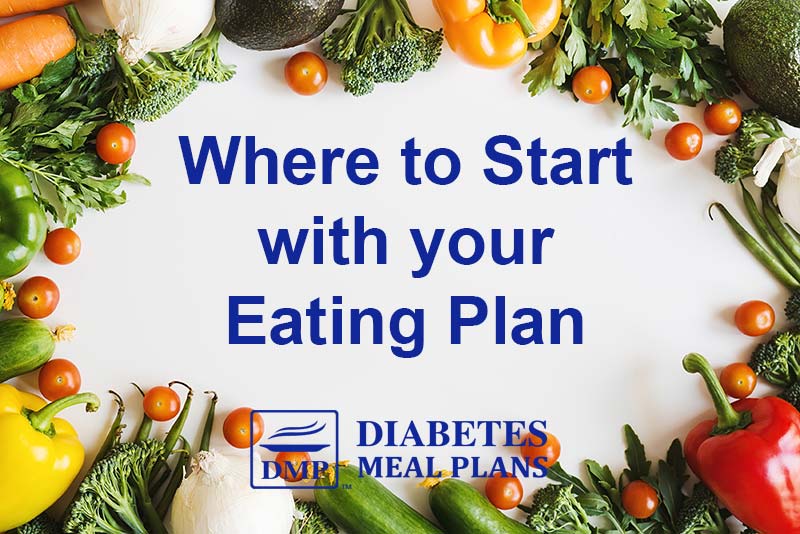 How Exactly Do You Get Started?
Sometimes being overwhelmed means you do nothing at all. Do you feel like that right now?
Here's the thing: you don't have to know everything to get started.
Read that again.
You don't have to know everything to get started.
We've worked with lots of people over the years that have felt like they must do things exactly right or they'll fail. But this simply isn't the case.
When it comes to your diet and lifestyle it's always a work in progress, always!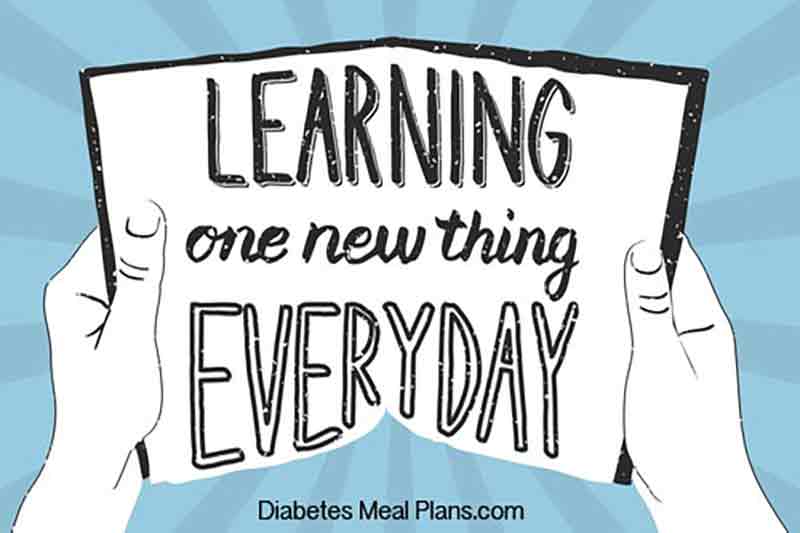 The most important thing is you just get started!
Don't get stuck in that overwhelm of not knowing what to do. Just start doing something different, anything at all, and keep moving forward from there.
What we're going to ask you to do over the next 21 days of this challenge is to just apply what we share. If you're not part of the challenge, then challenge yourself to apply this information for 21 days and you will be amazed at the result!
Ignore everything else. Ignore what you think you know about nutrition. Just apply what we share.
The information we share is based on extensive dietary research. And we're proud to say that what we share works.
TESTIMONIALS:
Margaret "At times my fasting levels were as high as 199 (11.1). After just 21 days my morning average is 121 to 140 (6.8 to 7.8) and my after-meal numbers are normal! I had never seen a number much below 120! It does work and I am very thankful for the advice & encouragement."
Linda H "I'm so proud of myself for sticking with the challenge for 21 days. I've lost weight and changed eating habits. I lost over 11 pounds (4.9kg) in 21 days, lowered after-meal blood sugar from 151-160 (8.4-8.9) down to under 140 (7.8), and morning sugars from 121-140 (6.7-7.8) down to 101-120 (5.6-6.7). I look forward to keeping it up."
As we send you info or you learn something new that we share, just go right ahead and put that into practice.
What To Focus On First
We won't lie, you probably won't like what we're about to tell you.
But we'll tell you anyway because what we're about to tell you is the best and fastest route to lowering blood sugar, A1c, and improving your overall health.
Ready?
Cut out sugar, bread, potatoes, pasta, cereals, and rice.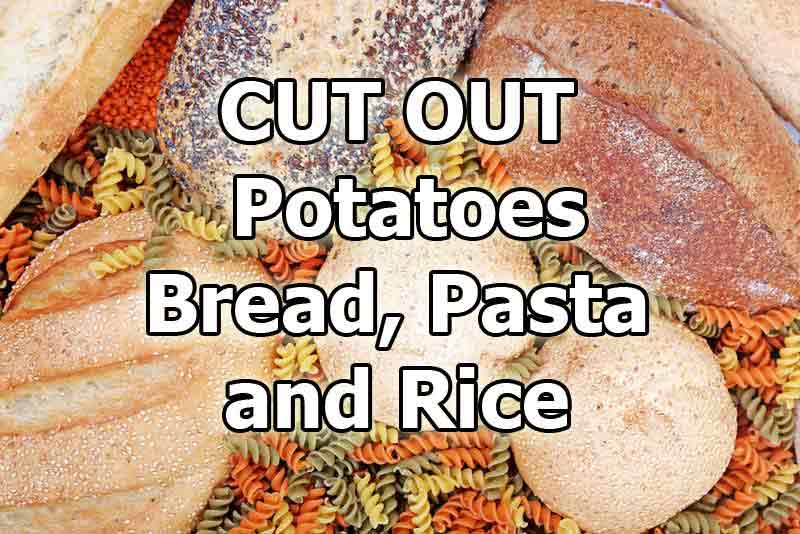 Do you eat lots of those foods?
If you said yes, you're not alone.
These are staple foods that we've all become accustomed to eating. BUT, they are not healthy foods for us to eat in the proportions we've been eating them.
And, if you have diabetes, these are the most problematic foods.
If you want to lower your blood sugar, A1c, and get better diabetes control, lowering your intake, and even cutting out those foods–sugar, bread, potatoes, pasta, cereals, and rice–is your number one focus.
We said you wouldn't like hearing that. 😉
However, don't panic!

There are plenty of options and alternatives. You just need to learn what they are. And you're in the exact right place to do that.
TESTIMONIAL:
Cheryl A, VIP Member, says: "I learned that alternative foods are just as delicious as "normal" foods. I've lost 16 lbs (7.2kg) since I went low carb. I'm not as fearful about eating fat. My daily blood sugar readings are slowly going down. I have really learned a ton from this site. Thank you for all of your efforts."
Focus On What You CAN Have
Okay, you might be freaking out right now but just hang on a sec.
You're probably thinking about the toast you like to eat for breakfast, that favorite pasta dish you're going to miss, and potatoes, oh my, you just love those several times a week — how on earth are you going to live without them…
Believe me, you can. Plenty of people have made the switch. And so can you!
So here's a tip: thinking about the foods you can't have is not going to help you here. There are LOTS of foods you CAN eat, so it's very important to just think about those.
Focus on what you CAN have and make the most of it because what you can have is some of the healthiest, most nutrient dense foods that, if you don't love already, you'll learn to love.
Sure, it might take a little getting used to. But we can adapt and so can our taste buds!
And the best part is, by being adaptable, you'll be lowering your blood sugar and A1c levels and enjoying a healthier, happier life.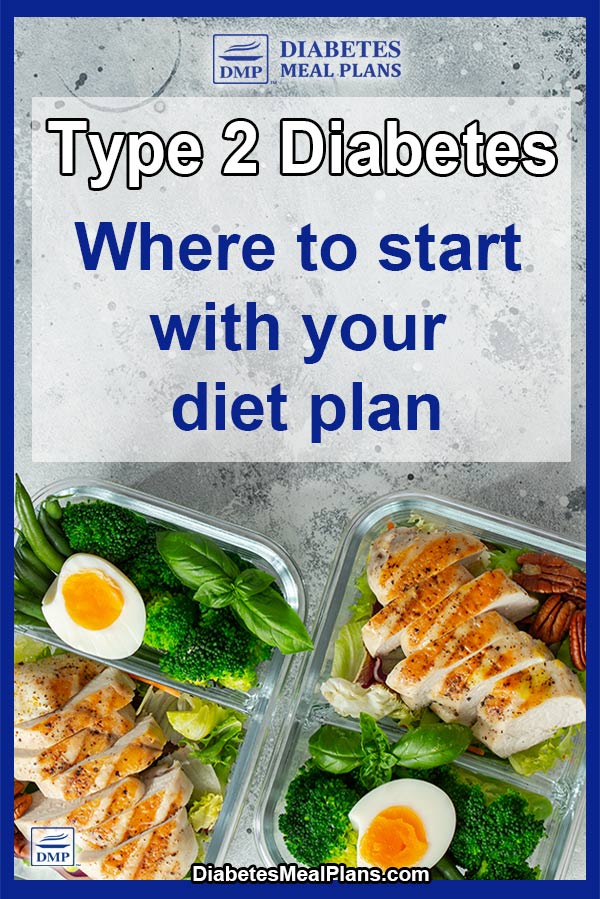 Sugar/Carb Cravings
It's an unfortunate fact that human beings are born with an innate liking for carbs, sugar and sweet things.
Sugar triggers pleasure centers in the brain, and our appetite and hunger signals, along with blood sugar regulation, are all tied up with different regulating hormones in the body – insulin, leptin, ghrelin and others.
When you have high blood sugar, you can also have fatigue, both of which make you feel hungrier and get cravings.
Then there's things like emotional eating and our psychological triggers associated with eating sweet things. Think about why you turn to sweet things as a 'pleasure' food. Since we were kids we've always been offered treats as a reward, celebrated events with cakes and candy, and all those 'feel good' times have often included sweet treats.
That's why our emotions are often so wrapped up with sweets – it's deeply embedded!
The thing is, we can get a grasp on these cravings.
You know the foods we talked about giving the axe–sugar, bread, potatoes, pasta, cereals, and rice–these will make your cravings worse. Although we think carbs are satisfying our cravings, they're really not. It just contributes to the repetitive cycle.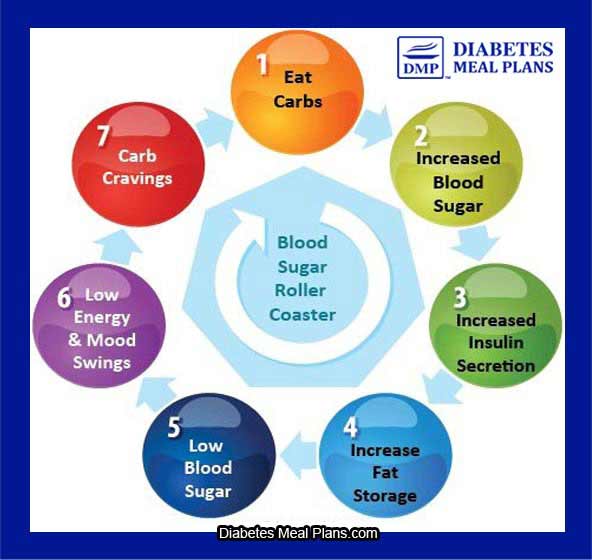 Once you cut them out, which you absolutely can do, you will notice it becomes much easier.
It's also easier to manage sugar cravings when you have better blood sugar control. If you're stuck on the blood sugar roller coaster ride, this also make cravings worse also.
And don't worry, it doesn't mean living without sweets – not at all. There are plenty of safe dessert substitutes that are just as delicious – we'll be sharing some ideas and recipes during the challenge!
Practical Tips To Reduce Sugar & Carb Cravings
Okay that's all very well but you need something that can help with the cravings, right now!
Understandable. So here goes…
While you lower and cut out sugar, bread, potatoes, pasta, cereals, and rice, you can also include the following to help:
Cinnamon – cinnamon is a natural source of chromium, which helps stop sugar cravings. Cinnamon also happens to have it's own natural sweet flavor. Try making sweet cinnamon tea, taking a cinnamon supplement, or sprinkling cinnamon on your food. You can even go as far as just eating a little cinnamon powder if you get a craving. Cinnamon also helps lower blood sugar levels, too.
Chew more – eat more fiber-rich vegetables like green beans, celery, lettuce, just munch on things and chew more. We need to chew to get the right signals to the brain and it can take up to 20 minutes before the brain gets the 'full' signal.
Drink water – dehydration can lead to more sugar and carb cravings so make sure you're getting you daily dose of water – a minimum 1.5 liters per day. Fill up a water bottle and start drinking early in the day so you can get through your quota.
Consume these all-you-can-eat veggies – anytime you crave, just keep munching veggies and your cravings will dissipate.
Eat healthy fats – as you reduce carbs you'll need to eat lots of vegetables and eat healthy fat sources too – avocado, olives, olive oil, nuts and seeds. These are very satisfying foods that help fight off sugar cravings. Grab a small handful of nuts or seeds but don't just eat them ravenously all in one gulp. Slowly chew them to gain the best satisfaction.
Michelle says: "I learned that eating healthy isn't painful, time consuming, drudgery. It can be fun AND taste good.Wish the doctor's office would have shown YOUR way of doing it when I was first diagnosed. I probably would not have stuck my head in the sand so long! Glad I found you!"
YOUR TASK: 21 Day

Lower Blood Sugar

Challenge

™
Just get started – today. And keep taking steps forward every day. It is actually quite amazing how much progress you can make if you just keep moving forward each day.
Cut out sugar, bread, potatoes, pasta, cereals, and rice – if you've been eating these foods as staples (and many of us do), this is a big task but will bring about dramatic results. NOTE: For those with very high blood sugar numbers (200+/ 11+) you may need to cut back over a few days to week, instead of cutting out all in one go. Why? Because you can feel shaky, dizzy, and nauseous. These are similar symptoms of hypoglycemia (low blood sugar). It's likely that you don't actually have hypoglycemia but because your levels have been high and you've been eating carbs, you can get similar symptoms when cutting them out – just be aware and monitor yourself.
Focus on what you CAN have – the quickest way to feel deprived and limited is thinking about all those foods you can't have. There are still plenty of foods you CAN have and they are equally delicious. Over the coming 21 days you will gather many delicious options and alternatives – we'll be sharing lots ideas and recipes.
Manage your sugar/ carb cravings – if you have to cut out sugar, bread, potatoes, pasta, cereals, and rice, you can pretty much bet that you're going to get some cravings, so, get prepared with a strategy right up front. Have plenty of snack foods on hand – veggie sticks, raw green beans, nuts and seeds, olives, even some small meatballs – anything you can grab to eat when you get those cravings. And if you're away from home, make sure you keep some emergency snacks such as nuts handy. Don't fall prey to those cravings. You can beat them!
Commit to yourself and apply what we share because we know what we share can help you get results.
Need extra help during the challenge? Join us as a member.
You'll receive weekly meal plans and exclusive member benefits.

Sharlene said: "I've been following your plans for about a month now. My bs range was 150 to 185 (8.3-10.3) for am fasting. Now it's ranging from 105 to 140 (5.8-7.8)."