Reader question:
I think my blood sugar is all over the place and I haven't really been testing it regularly. I need to get better control I think but when should I check my blood sugar levels because I'm not really sure how often or when is best?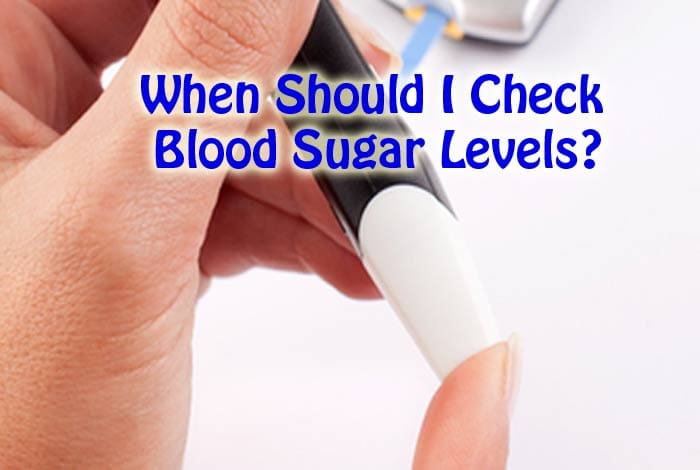 First, let's just recap normal blood sugar levels so you know what to aim for.
You want to aim for 70-110 (4-6.1) fasting or before meals, and under 140 (7.8) after meals.
Here are the charts and if you need a downloadble chart of your own, Click Here for our free downloadable chart.
How Often To Test?
Most diabetes organizations recommend you test at least 3-4 times per day. But it's even better if you test more, at least until you get good control of blood sugar levels.
If your blood sugar is currently uncontrolled or you want to gain better control here is a testing strategy to get you moving in the right direction. This strategy was adpated from author Jenny Ruhls – Lower Your Blood Sugar book, and it's a method that has been used effectively by many people to successfully get better control of blood sugar…meaning THIS WORKS!
So give it a try yourself and let us know how you go 🙂
1. Write down everything you eat in a food diary or log it in an app like MyFitnessPal
2. Test your blood sugar level upon waking, then test 1 hour after meals, and 2 hours after meals as well.
Write down all your readings and make a note of when your highest reading comes and how long it takes for you to return to normal. This will differ for everyone so you want to know when your own individual high level comes.
It's not typical to test 1 hour after meals but testing 1 hour after eating will give you the most accurate portrayal of how a food affects you. Although it is normal to 'spike', not spiking is a goal for diabetics, or at least minimizing the peak and keeping your levels more on an even keel is what you want to do.
You don't have to keep testing twice after meals, but at first it does help you get a good indication of what your body is doing.
3. Take a note if you have any extra high readings. If you do, do these coincide with certain foods such as a meal with bread, pasta, or other dense carbohydrates?
What you will begin to notice is certain foods that are making your blood glucose levels higher. So this practice is really all about bringing more awareness into your eating routine so you can discover how you react and control your blood sugar level better. This is important because some people are more carbohydrate sensitive than others.
4. To lower blood sugar levels, focus on reducing carbs, and choosing the right carbs. Keep testing and see what happens.
You will notice that your blood sugar levels start coming under better control and this is what this process will help you do. Stick to eating around 50-80 g of carbs per day (read about that here and here, and eat a whole foods anti-inflammatory low carb diet plan as outlined in this food list.
Then, once you get your sugars under control slowly introduce other foods (more/different carbs) to see if they make you spike.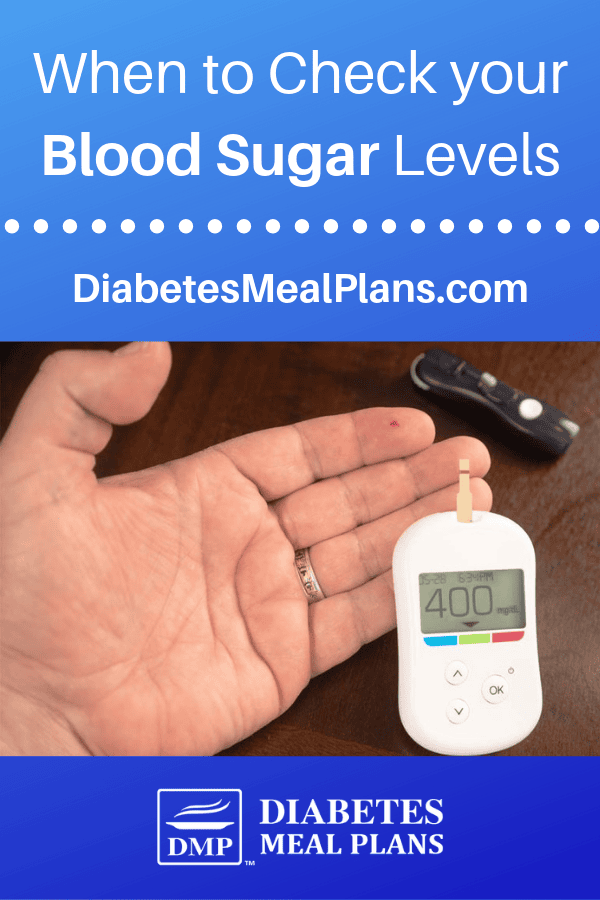 Here's a tip I read on Facebook that I thought was really helpful:
Focus on the things you CAN have and then introduce the things you're not certain about.
Good advice.
Yes, it might be a bit of work and quite a bit of monitoring, but if you want to avoid complications and live a healthy life, it really is worth the effort.
Wishing you the best in health 🙂