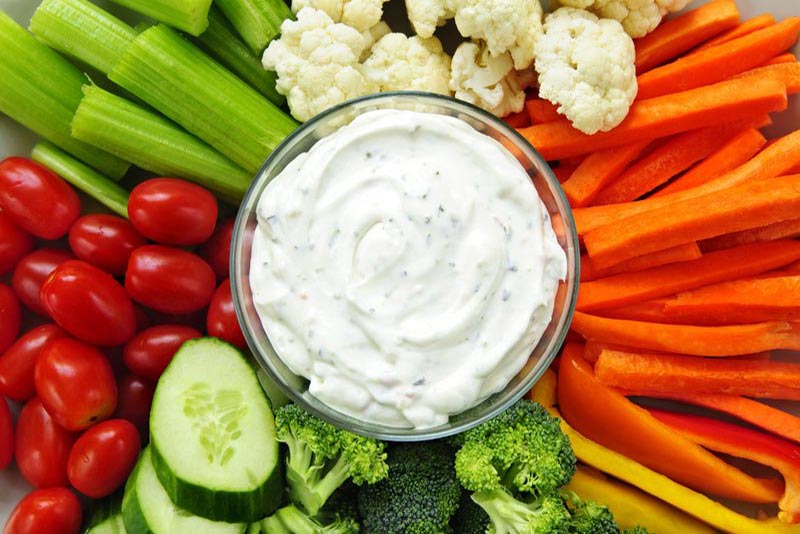 Most people I know like raw veggies–they are so easy to prepare and travel/store well.
But I'll tell you the very first question I get every time: But what about the Ranch Dip??? Can I eat that with type 2 diabetes?

I don't know about you, but in my neck of the woods, ranch dressing is where it's at. It is a beloved salad dressing and dip, BUT a sky high source of calories, hydrogenated oils, MSG, artificial flavors and a number of other ingredients I can't pronounce. Not to mention 140 calories in a 2 Tablespoon serving!
Here's the great news: what makes ranch "ranchy" is all the herbs and spices.
The low quality oils are not necessary, they are just a vehicle for providing a smooth creamy texture. The artificial stuff is only there to preserve shelf life.
What else is thick and creamy? Yogurt!
Greek yogurt is strained to provide a thick, rich texture and in the process, much of the lactose-containing whey drips out. Therefore you end up with a protein-rich lower carb product. On it's own it has very little flavor other than 'sour,' but takes on the flavor of whatever is added to it.
Adding the ranch spices, most of which you probably have sitting around in your cupboard already, will add the right flavor to the creamy texture. And what you end up with is a healthier Ranch Dip you can enjoy.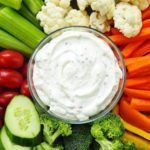 Pin Recipe
Diabetic Snack Recipe: Ranch Dip
A delicious healthy version of your favorite ranch dip that is great for a diabetic snack. It's also super easy to make with some regular herbs at home.
Ingredients
2

Tablespoon

dried parsley

1.5

teaspoon

dried dill

2

teaspoon

garlic powder

2

teaspoon

onion powder

1

teaspoon

ground pepper

1

teaspoons

dried chives

1

teaspoon

sea salt

1

cup

greek yogurt
Veggies
1

Lebanese/ English cucumber

- sliced

1

carrot

- sliced

2

sticks

celery

- cut into thin slices
Instructions
Combine all seasonings and store in a sealed jar.

For every 1 cup yogurt, use 1-2 T seasoning.

Stir together and serve with your choice of chopped veggies!
Notes
Dip tastes best after setting a few hours or overnight to allow flavors to blend and seep together.
Dipper ideas include: carrots, celery, mushrooms, pepper slices, snap peas, radishes, cucumbers and summer squash.
Additions:
This recipe can also be thinned out with just a bit of water or milk to use as a salad dressing.
Storage Options:
Dip will last as long as the yogurt is purported to last. This will depend on when you purchase it and the 'best buy' recommendation. I would use it within a week in most cases. When it doubt, throw it out!
Share by Email
Share on Facebook
Share on Twitter
Pin Recipe
Essential Kitchen Tools
Please pin, share or tweet this recipe. 🙂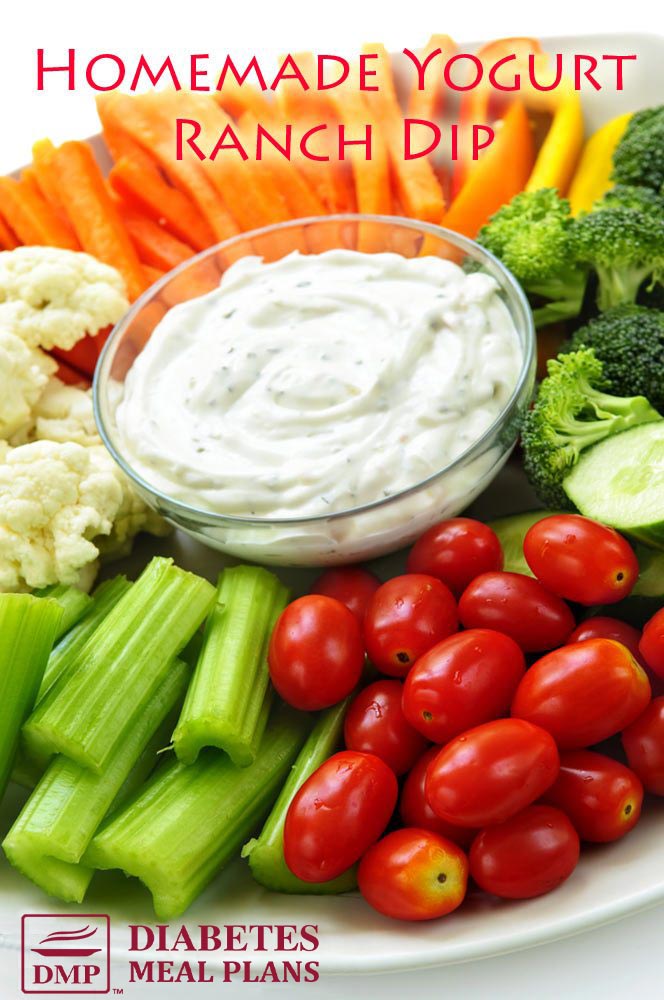 Happy Eating!
Subscribe for Weekly Nutrition Tips & Recipes
Save
Save