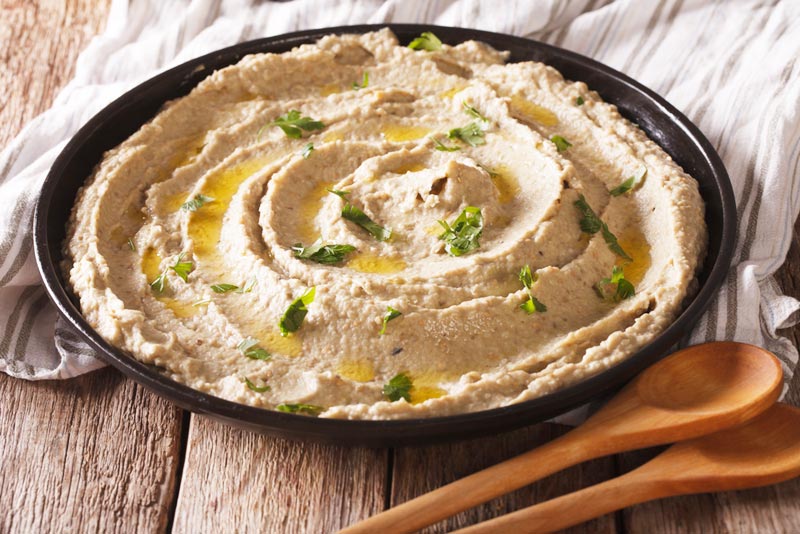 The way to pronounce this is 'bah bah gah noosh' – it's a delicious middle-eastern spread/ dip with roasted eggplant, tahini (sesame paste) and a variety of spices.
If you like hummus, odds are you'll like Baba Ghanoush. Unlike hummus, which uses chickpeas as it's base, Baba Ghanoush uses a low calorie eggplant as it's base, combined with tahini – roasted sesame seeds blended into a thick seed butter.
While there are a lot of simpler, less messy ways of making Baba Ghanoush, I'm going to show you the more traditional, authentic way, which I believe gives the best flavor. Roasting with direct heat will burn the eggplant and make it seem like it's ruined, but you aren't eating the skin, and the process induces a rich delicious flavor to the 'meat' of the eggplant.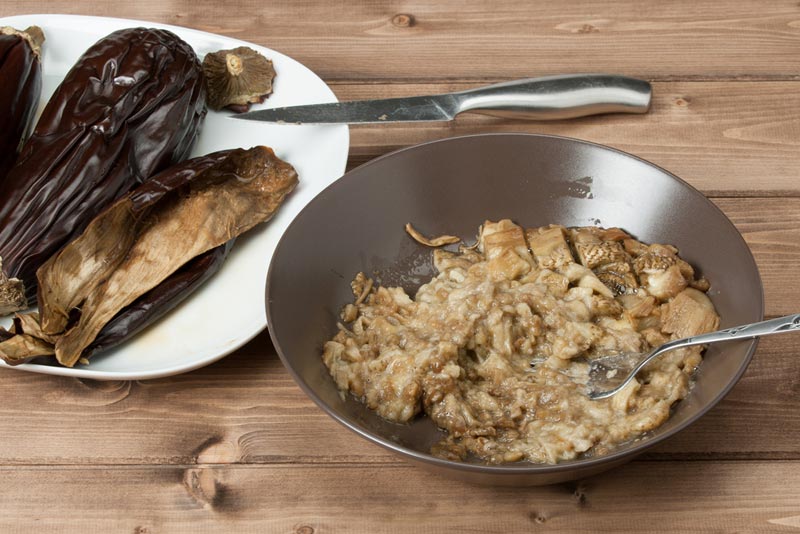 Serving Suggestions
This delicious dip can be served with a variety of fresh low carb-vegetables (pepper slices, carrots, celery, mushrooms, snap peas, broccoli, cauliflower etc) as a snack or side with a meal.
This recipe makes 8 serves, which is equivalent to approximately a 1/3 cup serve.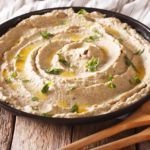 Pin Recipe
Baba Ghanoush
Baba Ghanoush is a delicious middle-eastern spread/ dip with roasted eggplant, tahini (sesame paste) and a variety of spices that makes a great low carb diabetic snack.
Ingredients
3

large

eggplants

- about 2 pounds

1/4

cup

tahini (sesame paste)

2

small

lemons

- or 1/4 cup lemon juice

1

Tablespoon

olive oil

4

cloves

garlic

- minced (optional)

1/4

cup

fresh parsley

- chopped

2

teaspoon

sea salt
Instructions
Rinse and dry eggplants and poke all over with a fork (this allows steam to escape).

Fire up your grill or burners. Gas or electric will both work.

Roast the eggplant directly on the burners for about 20-30 minutes until they shrivel up and turn black.

Remove from the heat and let cool.

Cut open and scoop out as much flesh as you can.

Add to food processor with tahini, juice from lemons, olive oil and garlic.

Blend until desired smoothness, periodic pulsing will give a chunky texture, continual longer blending will smooth it out.

Pulse in the parsley.

Serve immediately or allow flavors to blend several hours.
Notes
You want the eggplant to be very shriveled up and look almost as though you ruined it, to the point of nearly falling apart. However, try to avoid breaking the skin (other than the fork pricks) because the skin helps to contain the mess and cook it evenly.
Additions:
If putting it directly on the burner seems too messy you can also put it on a pan and set the oven to broil, which will accomplish nearly the same effect since it is using high direct heat. Another alternative is to bake in the oven until the eggplant shrivels. Either way, you will get a similar result.
If you don't have a food processor, you can just mash it altogether leaving it chunky, which some people prefer. Blending it will give a smoother texture.
Storage:
Baba Ghanoush is often served at room temperature, but should always be stored cold in the refrigerator. It will keep 2-3 days.
Share by Email
Share on Facebook
Share on Twitter
Pin Recipe
Kitchen Tools
A food processor is an essential kitchen item as it can blend, grind, grate, slice and much more. Along with a range of seasonings, measuring spoons and serving platters.
Please pin, share or tweet this recipe. 🙂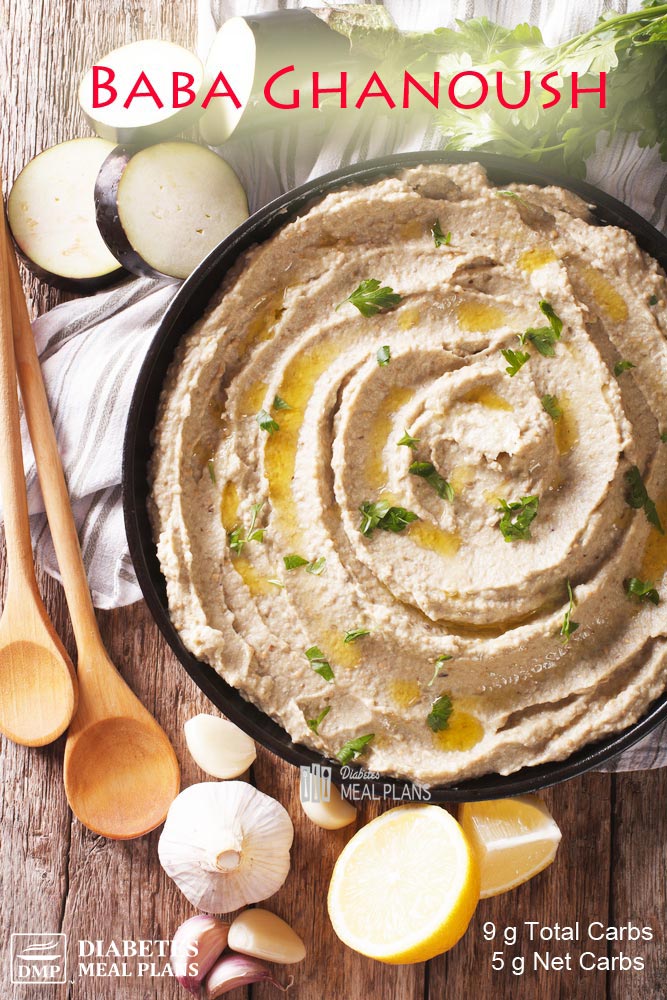 Subscribe for Weekly Nutrition Tips & Recipes