Our Mission
Is to make a real difference by changing thousands of people's lives, one fork at a time!
We Believe
You deserve the best!
And that, Diet + Health Education = Knowledge and Empowerment.
Our Global Community
Is full of motivated people with type 2 diabetes and prediabetes who want to lead healthy, happy lives.
Our Meal Planning Service
Provides the practical dietary tools to help you eat a healthy low carb diet so you can feel empowered to enjoy life more while regulating blood sugar at the same time.
Our Information
Is based on current scientific evidence, it's easy-to-understand and designed to encourage you to make more informed choices about your diet and health. Our goal is to provide the best, most thorough type 2 diabetes/ prediabetes diet and food information you can find on the web.
Our Food
Is incredibly delicious real food – the way nature intended it to be!
We aim to inspire you with awesome food and meal ideas that are simple and fast to make.
Our Dietary Philosophy
Focuses on a low carbohydrate Mediterranean-style real food plan that aligns with current research that shows this way of eating is one of the best dietary patterns to help you regulate blood sugar and A1c.
Our Members & Subscribers

Are achieving great results:
Better blood glucose and A1c control
Weight loss
Skill and ability in making improved food choices
Empowerment and motivation
Enjoyment in cooking and eating healthier food
More happiness and joy in life
Don't take our word for it – read what they have to say.
Our Partners
Are doctors, dietitians, researchers and health experts because we know that you and every other person with type 2 diabetes and prediabetes needs the support and guidance of a team that can support you to be your best.
We're Truly Grateful
Diabetes Meal Plans was founded in 2015 and has grown from humble beginnings, now extending to all parts of the globe, reaching approximately 300,000 people each month.
We're truly grateful to be a part of people's lives and help make a real difference.
Meet DMP's Founder
Jedha Dening – Nutritionist (MNUTR, BSS), Researcher & Recipe Developer 
With gratitude to her wonderful Nanna who passed on the passion for real food and a home cooked meal, Jedha understands that true health begins in our own kitchens. Jedha's passion for diabetes research has been long standing and grew stronger during the course of her Masters where she delved deep into the role of systemic inflammation in disease. Some of Jedha's research on inflammation is published in the Journal of the Academy of Nutrition & Dietetics.
After working in the health and wellness industry for 15+ years, Jedha remains highly passionate and committed to helping others improve their quality of life. Aside from devoting her life to helping people here at DMP, Jedha is also a freelance health writer who works with various print and digital publications worldwide. And let's not forget her most important role in life, being a mom to 3 amazing children and a devoted wife to a wonderfully loving man!
Meet DMP's Expert Team
Offering their valuable knowledge, expertise and experience working with patients in clinical practice, DMP's expert team contribute to, and reinforce DMP's evidence-based information, with the goal of helping our members and subscribers achieve optimal health.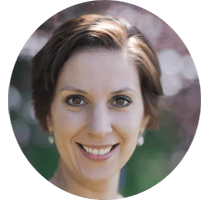 Sarah Outlaw (BS, MSACN)
Clinical Herbalist, Clinical Nutritionist & Advanced Nutrition Response Testing Practitioner
Sarah works with people with type 2 diabetes and prediabetes in her private practice, the Natural Health Improvement Center of South Jersey, where she performs specific Nutrition Response Testing to determine what each individual needs nutritionally, what their deficiencies or insufficiencies are, and what underlying issues need to be treated to achieve improvements in health.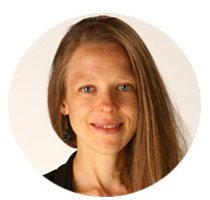 Elizabeth Michaels (MS, RD, LDN, CDE)
Dietitian & Diabetes Educator 
Elizabeth specializes in diabetes education, healthy weight achievement and holistic wellness, primarily working as an outpatient counselor.
Diabetes Meal Plans Contact Information
Facebook | Pinterest | Instagram | Twitter
Save
Save
Save
Save