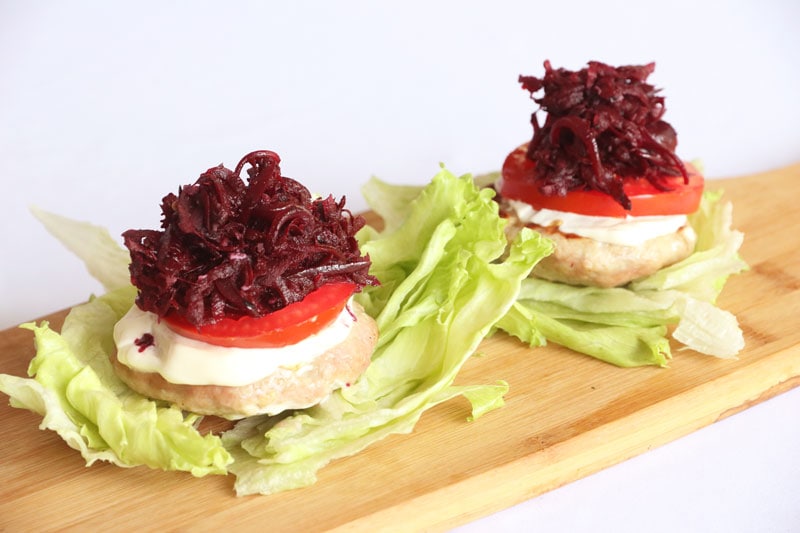 We understand that your major goal with type 2 diabetes is lowering/ regulating blood sugar levels. That's why we encourage you to eat a lower carb diet filled with fresh, natural whole foods and a variety of vegetables.
A great vegetable that adds a bit of sweetness and fantastic color to your diet is beets (beetroot). 
While beets are a root vegetable that some low carb proponents recommend you avoid, in moderation beets make a great addition to a low carb diet – they are super healthy.
high in fiber
contain unique phytonutrients called "betalains" as well as lutein and zeaxanthin
high in potassium and inorganic nitrates (great for heart health and blood pressure)
Ground turkey is a favorite meat of choice. It's lean and lower in calories compared to some other meats. And it doesn't have an overbearing flavor, which makes it perfect for 'adding' your flavors of choice.
Of course, if you love your beef or you don't like turkey, this recipe will work equally well using ground beef or chicken.
Overall, this is a very easy meal to make. But the relish does take some time to simmer and soften. 
COOKING CLASS
Did you know we have hundreds of cooking classes available to our VIP members?
Click here to learn more and join us as a member.
Be sure to subscribe to our YouTube channel for future low carb diabetes friendly cooking classes.
RECIPE
Sugar substitutes
We use liquid stevia extract for most of our recipes, but you can also use another type of sugar substitute if you prefer. 
For instance, erythritol, xylitol, tagatose or monk fruit may also work well.
Sugar substitute conversions: Most stevia products and sugar substitutes have an "equivalent teaspoon" amount on the label. The stevia we use for recipes is 2-3 drops = approximately 1 teaspoon sugar. Check the label of your substitute and do the conversions.
Please pin, share or tweet this recipe with others – they'll love it too!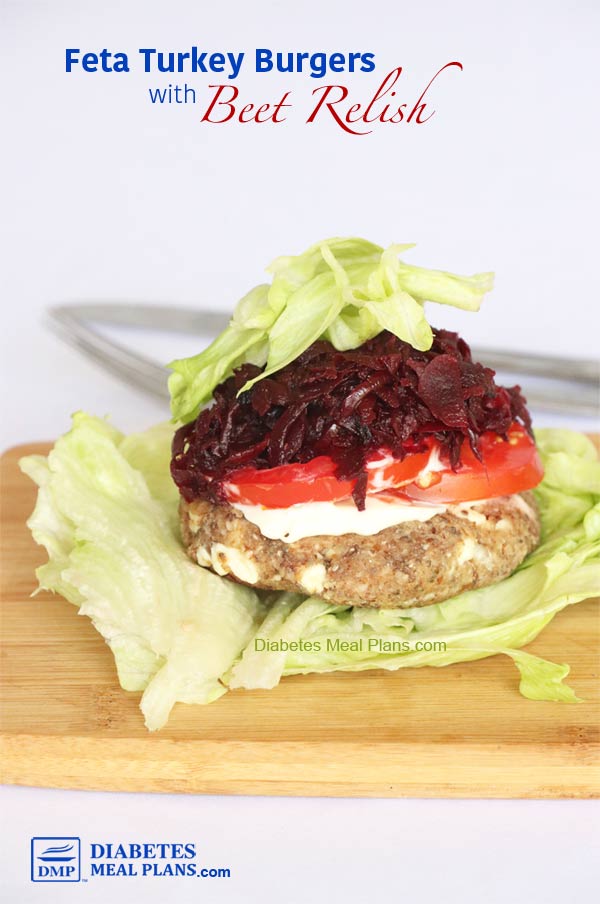 What are you waiting for?
Get down to the supermarket and grab the ingredients – you'll be loving this for dinner tonight!