As a person with type 2 diabetes or prediabetes, you've probably heard that you're at greater risk of heart disease. And it certainly is true.
So today we're talking with cardiologist, Dr. Adam Splaver from NanoHealth Associates, to understand the connection between heart disease and diabetes, and what you can do to reduce your risk.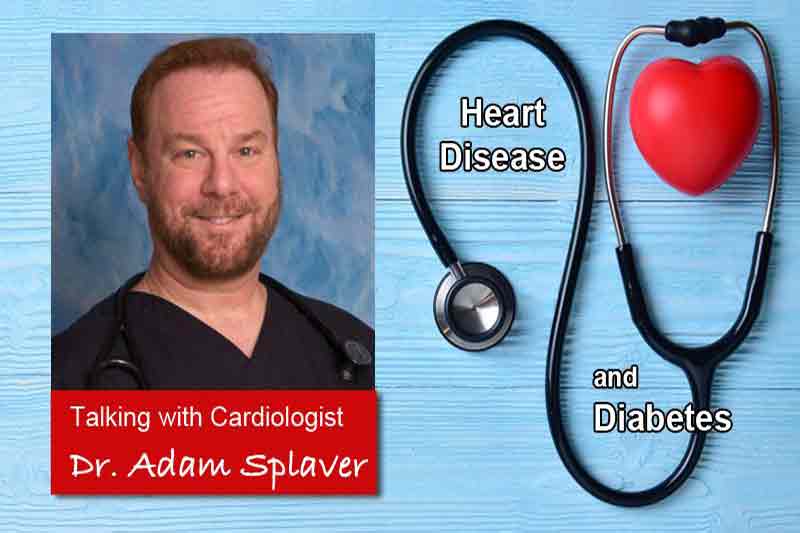 What is Heart Disease?
Heart disease, often referred to as "cardiovascular disease," is a series of diseases involving the heart ('cardio') and blood vessels ('vascular'). The cardiovascular system's job is to ensure healthy circulation of blood to the body.
The heart pumps oxygen-rich blood through the arteries out to all the tissues in the body. The veins then take the depleted blood back to the heart for replenishing.
If this process is hindered, the cells will not receive the resources then need to function optimally – oxygen and nutrients. And if they don't receive these valuable resources, everything from tissue damage to a heart attack may occur.
Amplified Heart Disease Risk with Type 2 Diabetes and Prediabetes
According to Dr. Splaver, "people with diabetes have a higher risk of cardiovascular disease because of the microvascular damage that it causes. Diabetes is known to cause damage to the tiniest of vessels of the body, thereby "gumming up" the works to get vital nutrients to the organs these vessels supply."
"For this reason, people with diabetes are known to have just as much risk for atherosclerotic cardiovascular events as a person who has already had one of these events. The type of events we're talking about here are stroke, heart attack or other end-organ ischemic (low/no blood flow) events," adds Dr. Splaver.
Why is your risk of heart disease amplified with diabetes or prediabetes?
It's due to the higher-than-normal blood glucose levels, which is why it is so critical to get your levels down within a normal healthy range.
"Simply put, higher-than-normal levels, "gums up" the works, leading to endothelial dysfunction and damage to the lining of the blood vessels, leading to clotting them off," says Dr. Splaver.
And here's the thing: the damage to vessels begins in prediabetes!
"Prediabetes, metabolic syndrome, insulin resistance and diabetes, call it what you may, they are all on a continuum and its not an all-or-none type of event," says Dr. Splaver. "As blood sugars rise, more blood vessels become damaged."
Yes, unfortunately, diabetic complications are very real, and it doesn't help to stick your head in the sand and ignore them.
If you have type 2 diabetes, you can be proactive and make diet and lifestyle changes to lower your numbers and improve your health.
And since cardiovascular damage can begin long before you have a type 2 diabetes diagnosis – our prediabetic readers, take note of this info: get proactive about changing your diet and lifestyle right away – the more you improve your health, the more you lower your risk of negative consequences occurring in future.
Heart Disease Events & Types Explained
Heart Failure
There are different types of heart failure but overall, heart failure occurs when the heart isn't strong enough to pump enough blood to meet the body's needs.
Symptoms include:
shortness of breath
fatigue
swollen legs or ankles (or sometimes other areas of the body)
and rapid heartbeat
If you experience these symptoms, seek medical advice for diagnosis and treatment.
Heart Attack
A heart attack occurs when there is a blockage of the blood flow to the heart.
Symptoms of a heart attack can differ from person to person, so just because you have the symptom does not necessarily mean you are having a heart attack. Also note that it is possible to not have these symptoms and still have a heart attack.
Still, if you are experiencing any of the following, seek help immediately:
Chest pain

Shortness of breath

Numbness, tingling, pain or coldness in arms or legs

Pain in the neck, jaw, throat, abdomen or back
Stroke
A stroke occurs when the blood vessels feeding the brain become blocked. A stroke can cause brain death within minutes and should be treated immediately.
Stroke symptoms may include:
Facial drooping

Weakness on one side of the body – face, arms, or legs

Difficulty speaking or slurring words

Dizziness, loss of balance or coordination
If any of these are happening, seek emergency medical attention immediately.
Coronary Heart Disease (CHD)
Coronary heart disease happens when your coronary arteries get narrower, often due to plaque build-up, and reduce the blood flow to the heart.
Coronary heart disease can range from no symptoms, to shortness of breath, to chest pain, to a heart attack.
Peripheral Artery Disease (PAD)
This results from atherosclerosis and results in decreased blood flow to the arms or legs.
People with diabetes frequently have problems in hands and feet already, due to neuropathy, so unfortunately, PAD can increase extremity pain.
Angina
There are various types of angina.
Angina is not a disease in itself but a symptom of an underlying heart problem, usually coronary heart disease.
Symptoms include:
chest pain or discomfort
pressure or squeezing in your chest
discomfort in your shoulders, arms, neck, jaw, or back
a pain similar to indigestion
Atherosclerosis
Atherosclerosis occurs due to plaque build-up inside your arteries, leading to stiffening or hardening of the artery walls. Any type of artery can be affected, leading to decreased blood flow and blockages.
If major arteries are blocked it can result in heart attack or stroke.
Atherosclerosis forms the basis of several heart/vascular conditions:
coronary heart disease
angina
peripheral artery disease
chronic kidney disease
Aneurysm
This happens when an artery weakens and bulges – if it bursts, there will be internal bleeding, which is very dangerous and can result in stroke.
Please pin, tweet or share this info to help others; then continue reading.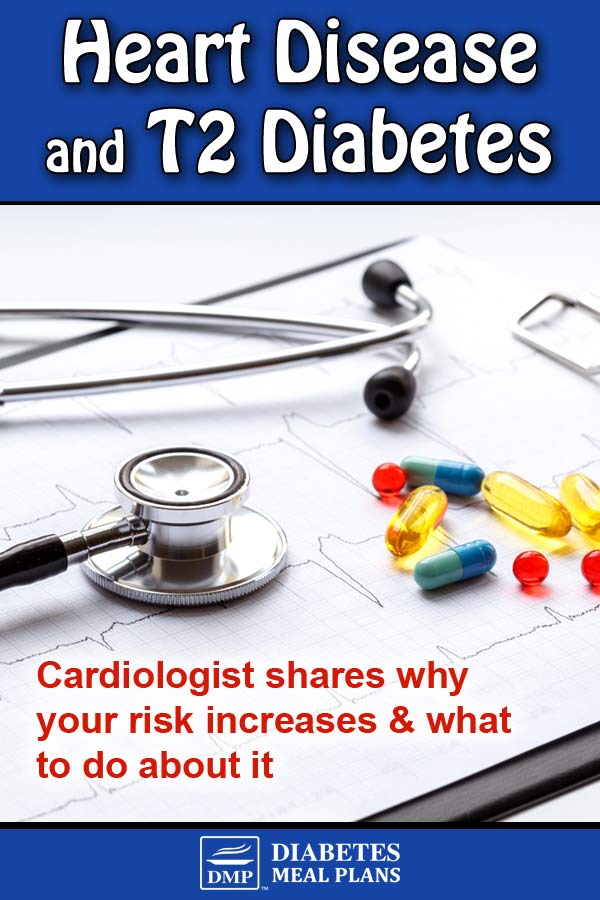 Heart Disease Risk Factors
There are many factors that increase a persons risk of heart disease:
Diabetes
The higher-than-normal blood sugar levels associated with diabetes and prediabetes results in thicker blood, making it more difficult to pump, increasing blood pressure and damaging artery walls.
As Dr. Splaver said above, it "gums up" things, which makes it difficult for the cardiovascular system to function optimally.
Gender
Men are more likely to suffer from heart disease, but once women hit menopause, the risk is the same.
Family History
This is especially true in the case of a direct relative, such as a parent.
Obesity
Excess weight (primarily excess body fat), especially in the abdominal region.
Poor Diet
There is a lot of controversy over what constitutes a "heart healthy diet."
But we certainly know that diets rich in processed foods, sugar, white flour, and trans fats increase risk for heart disease.
Examples of these foods include:
chips

cookies

processed desserts

club crackers

granola bars

margarines

biscuits

sweetened cereals

sweetened beverages
On the opposite spectrum, we know that diets consisting of mostly whole natural foods are beneficial for heart health.
We're talking about foods such as:
tomatoes

spinach

lettuce

broccoli

fish

poultry

nuts

seeds

etc
Natural whole foods, such as the foods we encourage everyone to eat, are high in heart-healthy nutrients like vitamins, minerals, fiber, and antioxidants, and they are low in inflammatory properties (eg: sugar, processed oils and additives).
There are certain nutrients (eg: saturated fats) and foods (eg: coconut oil) that still remain a bit controversial due to 'old science' and 'outdated recommendations.'
However, if you are choosing natural whole food sources, do not be overly concerned with the cholesterol content in a given food, as dietary cholesterol is not strongly linked with blood cholesterol.
To clear up those confusions, we've covered cholesterol in detail over here previously.
Smoking
Nicotine narrows blood vessels making higher blood pressure necessary for adequate blood flow. In addition, CO damages vessel linings, leading to atherosclerosis.
High LDL, High Triglycerides, and Low HDL
There are different types of lipoproteins that transport cholesterol and other nutrients in our bodies. While our understanding of cholesterol has been changing in recent years, it is recommended you get regular lipid panels by your doctor, which will help determine your level of risk.
You can view this info on cholesterol for info and tests.
Stress
Stress and anxiety can lead to arterial scarring, as well as contributing to high blood pressure and high blood sugar.
Taking steps to manage stress levels will go a long way in reducing your risk for many diseases, including cardiovascular disease.
Sedentary Lifestyle
Sitting has actually been described as a risk factor for disease for many years. And interestingly, some researchers claim it may be as damaging to the body (in some ways) as smoking.
While that comparison may be an overexagerration, the point is, our bodies were made to move!
If you work in a sedentary job, try to get up every 30 or so minutes to go for a short walk and stretch.
And if you're not exercising right now, aim to include 30 minutes most days of the week – even walking on a regular basis is enough to improve your heart health!
How to Prevent Heart Disease
We're all well aware of what we need to do to prevent heart disease, because quite frankly, it's not rocket science.
To prevent heart disease, you basically need to reverse the above risk factors.
Dr. Splaver advises, the best things you can do are to:
maintain good glycemic (sugar) control
keep active
eat a healthy diet
get good quality sleep
lose weight
reduce stress
and take your medicines as required
Most of these are things that require a proactive approach where you put yourself as a priority and dedicate yourself to feeling good, being healthy.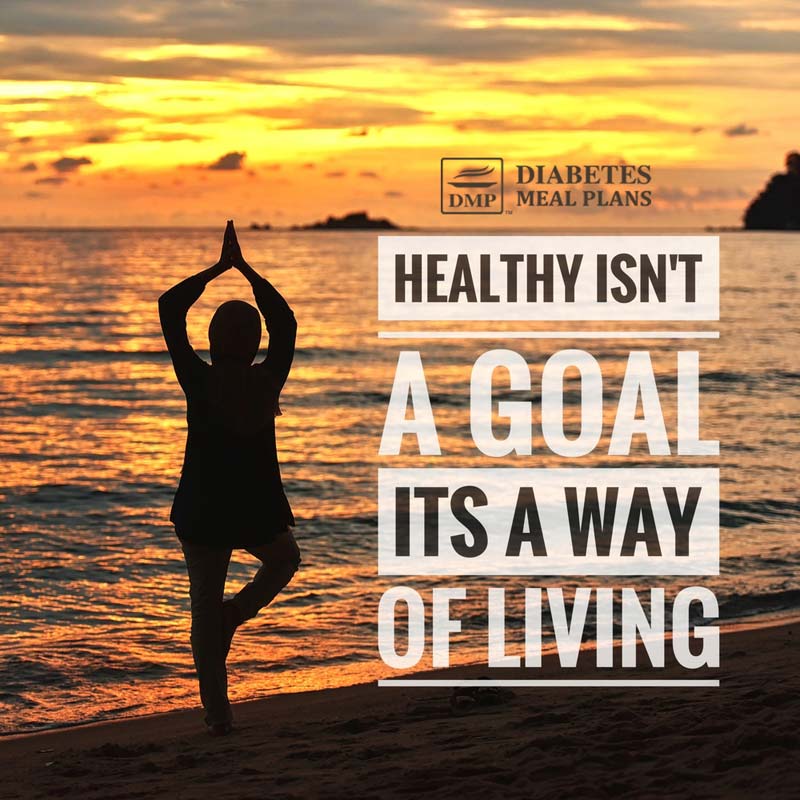 Conclusion
Higher-than-normal blood sugar levels increases your risk of heart disease (quite a lot!), so do what you can to get your numbers within a normal healthy range.
And make sure you have your doctor check-ups regularly – the earlier heart disease is detected and treatment begins, the greater the odds of preventing further complications.
Most importantly, the thing to recognize here is that, there are many modifiable risk factors that you can change, to make a real difference to your health.
Get proactive and protect your heart health!
Please pin, tweet or share this info to help others. Thanks! 🙂