Sweets and salty treats may be tasty, but there's nothing like a little sour kick to brighten up any day!
That's where superstar sisters lemon and lime come in.
These two citrus fruits originated in Asia (the lemon is actually thought to be a cross between the lime and the citron) and were brought to North America by Christopher Columbus on his second voyage. They were later prized by both British mariners and Gold Rush miners because of their ability to ward off scurvy – being very high in vitamin C.
Although they should still be consumed in moderation, lemons and limes (and their juice) are actually two of the best fruits for diabetes. Let's explore just what makes their pucker-inducing properties so powerful!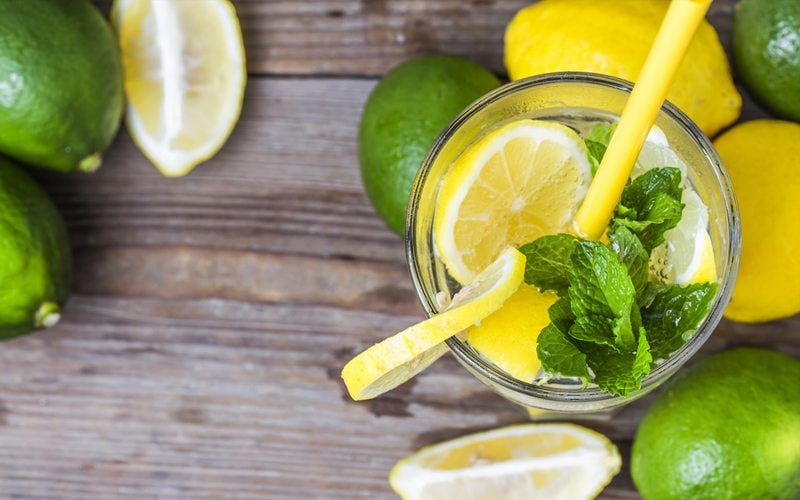 Lemon and Lime Nutrition Facts
Lemons and limes are very low in calories, carbs and contain a moderate amount of fiber.
1 small lemon contains 17 calories, 5.4 grams carbohydrates, 1.6 grams fiber, making them 3.8 grams net carbs.
1 small lime contains 20 calories, 7 grams carbs, 1.9 grams fiber, making them 5.1 grams net carbs.
They contain high levels of phytonutrients with great antioxidant benefits.
Lemons and limes are a fantastic source of vitamin C.
Both lemons and limes have a low glycemic index of 20.
Health Benefits of Lemons and Limes
Vitamin C: This antioxidant plays an essential role in immune system support and may help lower blood sugar, lipids and reduce diabetic complications.
Fiber: Promotes satiety and healthy gut bacteria and prevents blood sugar spikes.
Folate: Improves blood vessel health in diabetics and may help prevent cancer and cardiovascular problems.
Limonoids: These compounds, found in citrus fruits, can help fight mouth, skin, colon, breast, lung, and stomach cancer.
Research on Lemon/Lime and Type 2 Diabetes
Don't throw away the peel! One interesting study found that citrus peel extract may have the ability to prevent the development of both obesity and type 2 diabetes.
Naringen, a flavonoid that exists in high concentrations in citrus fruits like lemons and limes, has been found to have similar beneficial effects as the medication metformin!
Naringen also has antioxidant, anti-inflammatory, and lipid-lowering effects. It may also have the power to ameliorate diabetic kidney disease – nature's medicine is truly amazing!
Another citrus flavonoid called nobiletin has been found to prevent cardiovascular disease (CVD) in diabetic animals by inhibiting oxidative stress.
The pectin found in citrus fruits has also been found to have several anti-diabetic effects including improved glucose tolerance and blood lipid levels, and a reduction in insulin resistance.
Yet another compound found in citrus fruits, citronellol, also has hypoglycemic effects – lower blood glucose, A1c and insulin levels.
Points for Consideration
Lemon and lime peels contain large amounts of a naturally-occurring substance called oxalate, which can contribute to kidney stone formation in some people.
Consuming large amounts of the acid present in lemons and limes can also lead to gastrointestinal distress in some people.
Lemons, Limes, and Diabetes Conclusion
Lemons and limes are some of the absolute best fruits for diabetics to eat!
They contain so many antioxidant rich, anti-inflammatory compounds that can be extremely beneficial in warding off diabetic complications.
Of course, like any fruits, they are sources of carbohydrates, so they should be eaten in moderation. Most diabetics can have up to about 1/4 cup of lemon or lime juice (although everybody is different).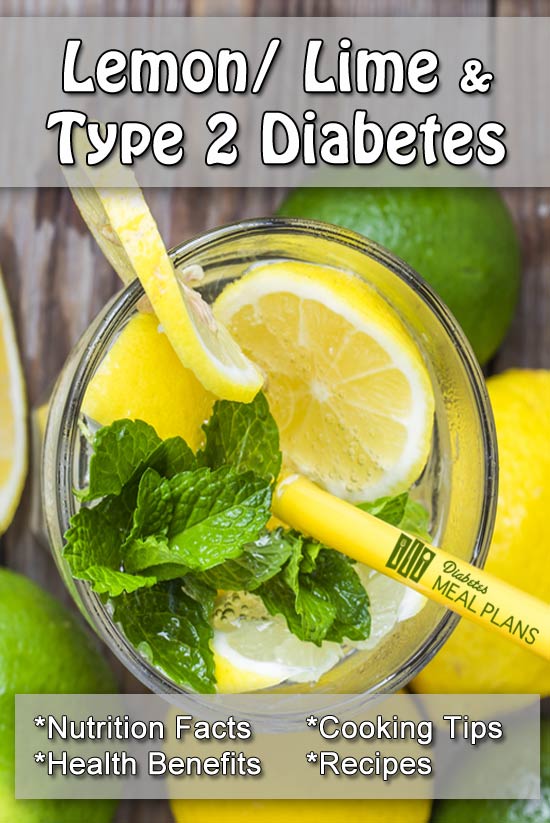 Lemons and Limes in the Kitchen
Selection
Choose lemons and limes that 'give' a little bit when you gently press on their skin.
Select fruits with blemish-free skins, and pick heavy fruit when possible. Next, inhale: a strong citrus smell is a sign of a choice lemon or lime!
Storage
Lemons and limes will keep for anywhere from one week to a month at room temperature. They can also be refrigerated to extend their life and frozen for about 3 months.
Uses
As you probably already know, lemons and limes are a fantastic way to pep up your regular drinking water!
A concoction of lemon (or lime) and ginger with a little sweetness from stevia in hot water, is a fantastic tonic for any cold or cough – or anytime, really!
Lemon and lime juice can be used to flavor just about any dish. They're a fantastic addition to dips and salad dressings – and, of course, they're an absolutely delectable centerpiece for low-sugar versions of desserts like pies, tarts, and bars.
Cutting Techniques
Cutting lemons and limes is simple and rather self-explanatory – just use a paring knife to slice into quarters, eighths, or whatever size slice you want.
To zest a lemon or lime, you can use a grater, vegetable peeler, knife, or a zester itself!
Lemon and Lime Recipes
Homemade Low Carb Lemonade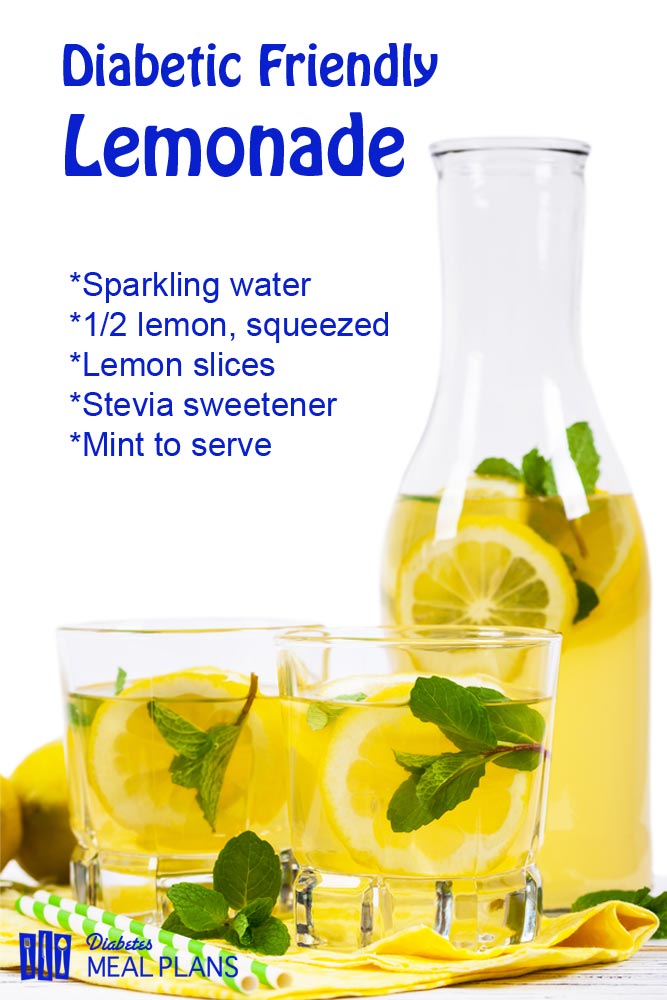 Lime Spritzer
Add a few slices of lime, slivers of ginger and sprig of rosemary or thyme to water for a tantalizing lime spritzer.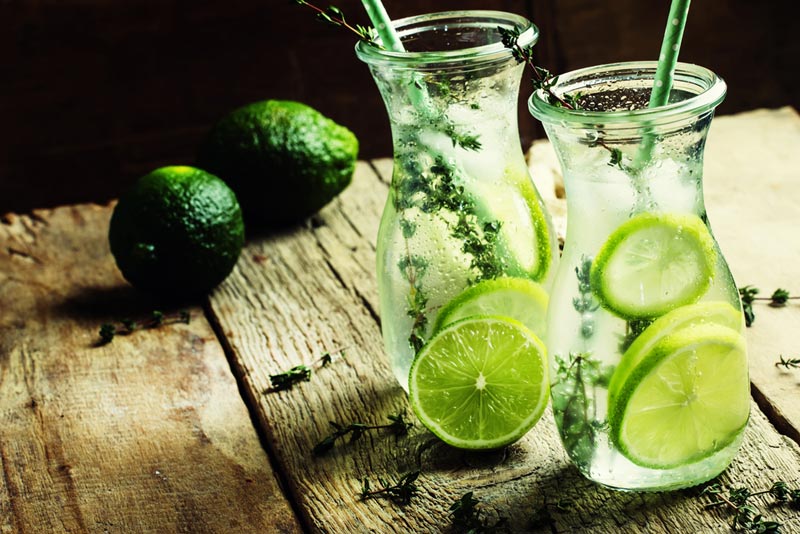 Baba Ghanoush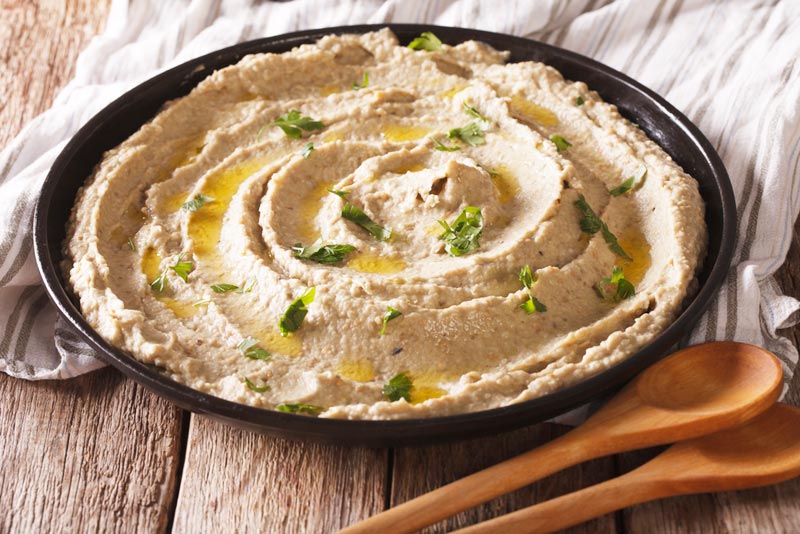 Click here for the dip recipe
Please pin, tweet or share this info to help others. Thanks!