As a member, every week we deliver inspiration to your inbox on Thursdays 7PM US ET, or your timezone equivalent. This will be the menu for the following week, Mon through Thurs (or change days as you please).
Select from 4 lunches, 4 dinners and a breakfast menu selection. And select from original and vegetarian low carb diabetic meal plans.
Sign Up for Weekly Meal Plans Here >>
Diabetes Meal Plan: Week of 12/9/19
Over the first few weeks of December, we've got new 5 Ingredient Meals for you to enjoy. Excluded ingredients from the 5 include: oil, lemon, salt and pepper. 
This weeks menu features Turkey Meatball Salad, Taco Fish Parcels, Pork & Zucchini Stir-Fry, Beef Kofta and more. 
Plus, the Christmas Menu is available all month, so you can plan ahead for your celebrations, enjoy tasty appetizers at parties and events, or just add some additional meals to your menu – enjoy!
Video Prview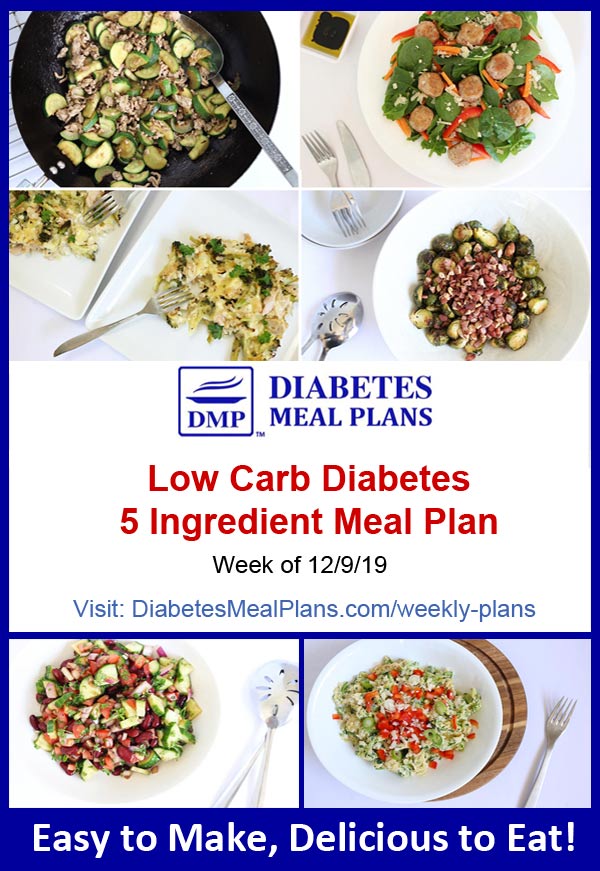 We help you enjoy life more while regulating blood sugar & A1c at the same time!