Our meal plans, menus, and programs make great gifts for people with type 2 diabetes or prediabetes, so why not gift one to a friend or family member. Or if you'd like a membership yourself, ask a family member, friend or colleague to gift a membership to you.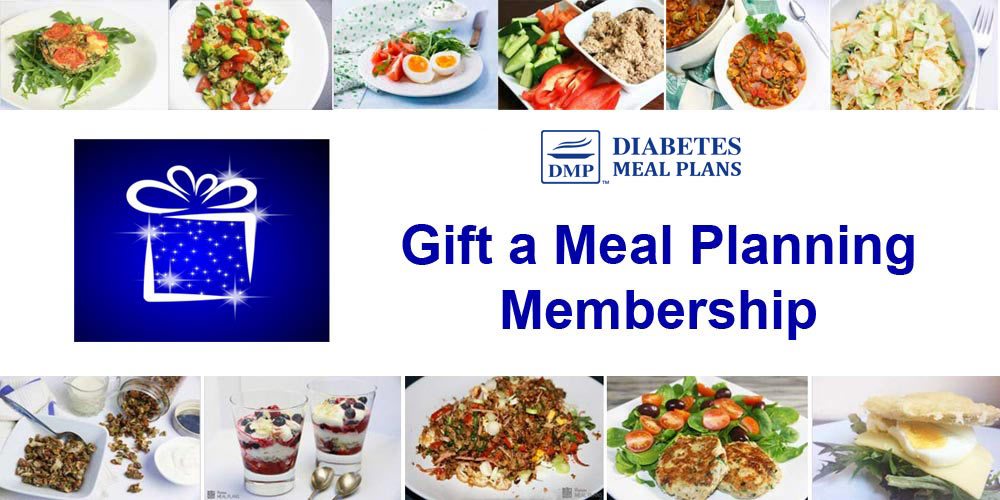 How to send a gift in 4 easy steps
STEP 1: Choose a meal plan, menu or program to gift.
STEP 2: When you go through the checkout, select the gift option.
STEP 3: Enter the details of the gift.
You/They will be asked to enter your/their own name and email (so you/they can purchase the item) and then the recipients name and email so we can send the product to the recipient.
You can also set a date in the future for when the gift should be delivered. For example, that could be Dec 25, or the recipient's birthday. Whatever date it is, it allows the buyer to plan their shopping weeks in advance. Finally, there is also the option of leaving a message for the recipient.
STEP 4: Receive the email notifications.
*On completion of payment, the buyer receives a receipt email confirming they made a gift purchase and the payment has been approved.
*At the same time, the recipient receives an email informing them the buyer has gifted them a product. If a message was left, that is included in the email. To download the file, the recipient simply clicks the download link to access their gift.
Ready to purchase a gift?



We highly recommend the VIP Membership, as it provides the best value and support.