That lovely crunch of chips that makes them so incredibly moreish. Oh yes, we all agree that chips/crisps are a food that's hard to say no to. And for type 2 diabetes and prediabetes, that's where chips can get you into trouble.
With a high carb content and very little to offer in terms of nutrition. Indulging in even a small portion of chips may quickly see your blood sugar levels going in one direction – and that's not down where you want it to be!
Read on to discover the facts behind one of our favorite snacks.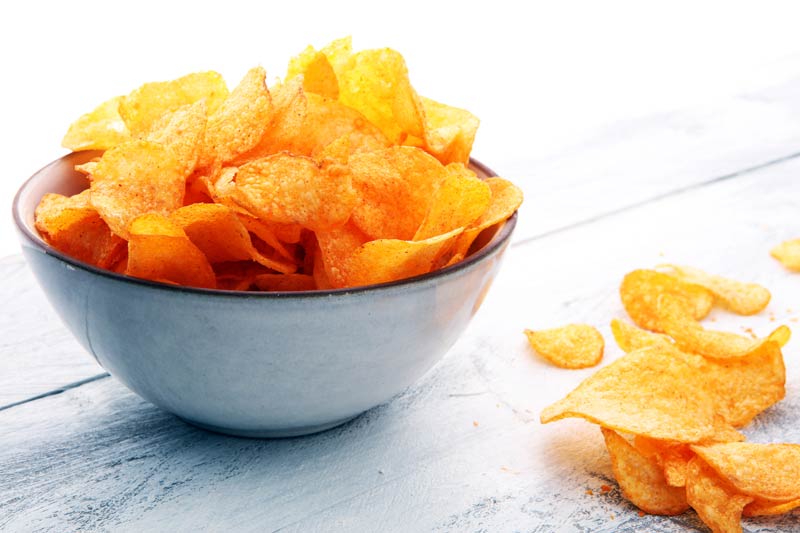 JUMP TO: What are chips | Nutrition facts for chips | Chip varieties compared | Research on chips for diabetes | Chips diabetics can eat | Conclusion
What are Chips?
Chips are popular snacks, often made from corn, wheat, or more commonly, potatoes.
Typically, chips are either deep fried or oven baked, and while chips are usually regarded as junk food, many brands have come out with self-proclaimed "healthier" options such as fat free chips that cut down on calories and "100 calorie packs" to help with portion control.
But are these "healthier" options really that healthy?
And what about regular chips: are they all just junk or do some chips make the cut?
The nutrition facts will give us a little more insight.
Nutrition Facts for Chips
One ounce (28 g) of regular potato chips contains:
Calories: 151
Carbohydrates: 15.3 g
Fats: 9.6 g
Protein: 1.8 g
Dietary fiber: 0.9 g
Potatoes are a high carb starchy food. One ounce (28 g) of potato chips (about 10 to 15 chips) contains over 15 g of carbs. But… let's face it, who sits down to eat 10 to 15 chips?
Often it's a matter of crunching down several ounces of chips in one sitting, right? They are a food that is very moreish, and therefore, very easy to over consume. 
Science has even shown that chips are not a satiating (filling/ satisfying) food, which makes you more likely to overeat and consume way more carbs than you intended to.
In addition to being high in carbohydrates, potato chips are also low in fiber. They contain less than 1 g of fiber per serving, which doesn't bode well for your blood sugar control.
The last nutrient to consider is the fat in potato chips.
While naturally-occurring fats in coconuts, avocados, and meats are good for you, some fats do not benefit you at all.
Trans fats, for example, are the worst of the worst, significantly increasing risk of heart disease. And fried foods like potato chips tend to contain them. Not to mention, heating oils to the temperatures needed for deep frying often leads to oxidation of oils, which dramatically reduces their healthfulness.
Of course, most of us know this to be true (that deep fried foods and trans fats are unhealthy), so these things should be of little surprise to you.
Baked versions of chips are of course somewhat better, but that still doesn't get rid of those carbs!
Comparing Different Chips
Potato chips aren't the only chips with a high carb load. Whether they are made from potatoes, corn, or a mixture of different grains and starches, chips tend to be high in carbohydrates across the board.
Take a look at the amount of carbs in the various chips below, and keep in mind that these are the values for a tiny, 1 ounce (28 g) serving.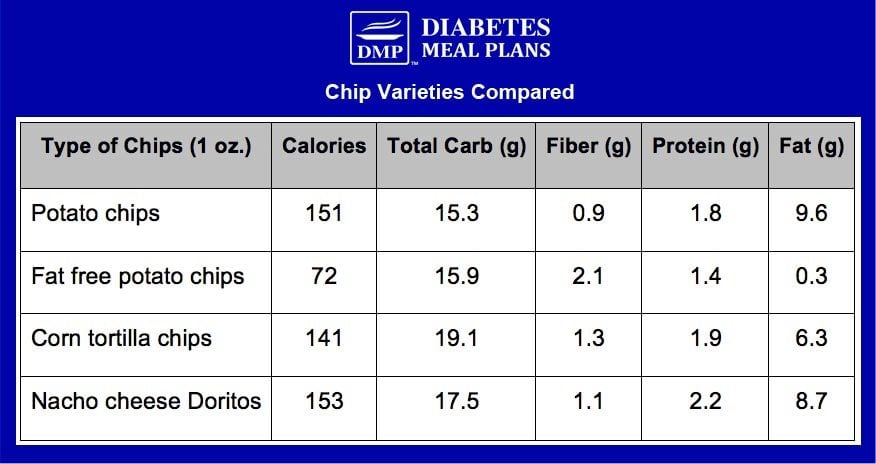 The corn chips, potato chips, and even the beloved nacho cheese Doritos all contain around 15-20 g of carbs per serving, which is way too much if you're aiming for the recommended 50-80 g of carbs per day.
Another thing to keep in mind is that chips are pretty much void of any real micronutrients (vitamins and minerals), except for all that added salt/sodium. That means the calories in chips can classified as "empty calories" and "empty carbs" – which simply means they don't have any value to offer you (other than that wonderful crunchy sensation).
To manage your blood sugar and A1c levels, you want to avoid eating empty calories and carbs and ensure you stock up on nutrient dense foods like healthy fats, lean proteins, and micronutrient rich greens and vegetables – this helps lower blood sugar and optimize your health. 
Think of your food as fuel for your body. You want to fuel yourself with clean, whole foods that will energize you and help your body balance and heal.
The final thing to take notice of on the comparison chart is the fat free potato chips.
At first, fat free chips sounds like a great idea – they're lower in calories and they don't contain as many fats. That sounds healthier, right?
But fats aren't the main concern for people with diabetes and prediabetes – carbs are! And fat free does not remove those carbs.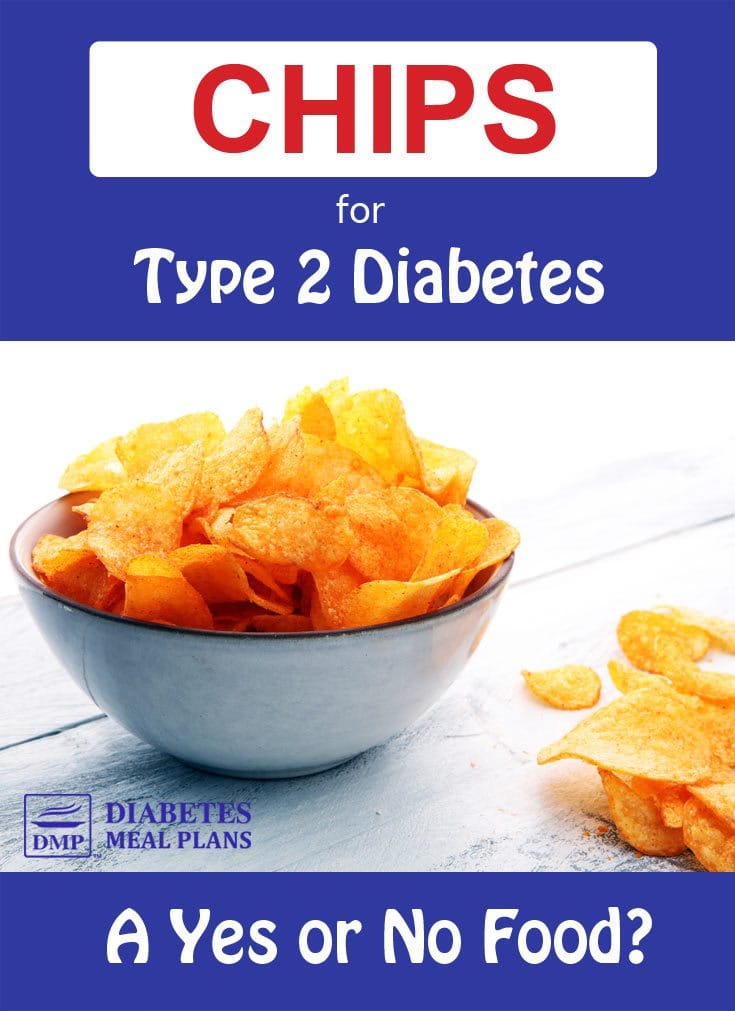 Research on Chips and Diabetes/ Prediabetes
The consumption of fried foods has been associated with many negative health consequences such as weight gain and obesity, cardiovascular disease, high blood pressure, hypercholesterolemia, and an increased risk for type 2 diabetes.
In populations worldwide, diets rich in processed food, including potato chips (a typical Western diet) are associated with higher risk of metabolic syndrome/ prediabetes.
And to be expected, there is no research to show potato chips provide any benefit for helping with blood sugar and A1c control. Chips aren't your friend because they are a high carb food.
On the other hand, low carb diets have been shown to improve insulin resistance and blood sugar control.
A review of 9 different studies found that a low carb diet can positively affect many metabolic parameters for type 2 diabetics – lower A1c levels, reduced triglycerides, increased HDL "good" cholesterol, and greater weight loss, compared with high carb, low fat diets.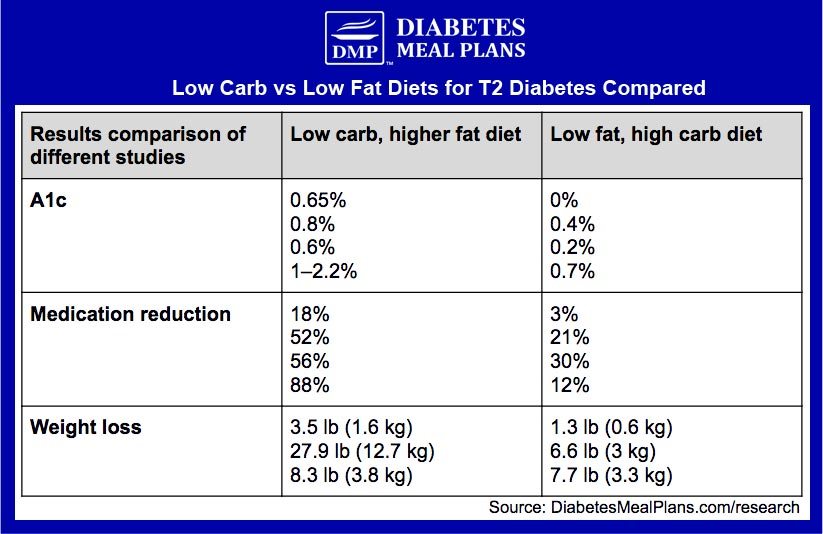 Beyond improving cholesterol levels, low carb diets may boost cardiovascular health by improving blood flow, endothelial function, and decreasing blood pressure.
Are There Any Chips Diabetics Can Eat?
There are always options and alternatives – always!
Sure, they may not be exactly like potato chips or nacho chips, but they still do the trick.
Crunchy Kale Chips
Kale is full of vitamins, minerals and beneficial compounds. Plus, it's low in carbs. And while it may sound strange, kale actually bakes up as perfectly crunchy chips – like super crunchy! And you can flavor them with all sorts of delicious combinations. Grab the recipe here.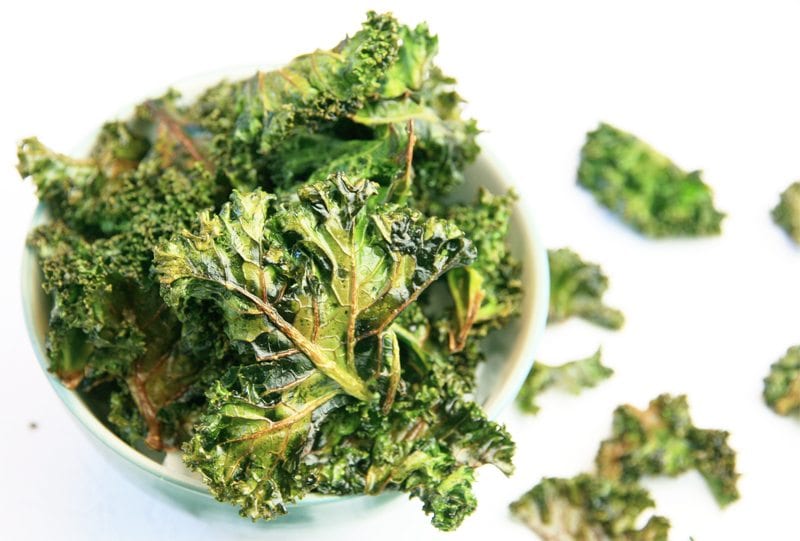 You can roast carrot or pumpkin cut into 'fries' – just keep a check on how many you eat as both veggies are a little higher in carbs than green veggies. They also won't go super crunchy like potato chips, or the kale chips mentioned above.
You can also buy some crunchy low carb treats on Amazon.
And if you shop around locally, you can find various high protein, low carb chips available – take a visit to the health food or sport supplement store.
Conclusion
Chips are greasy, they're void of nutrients, and they're full of carbohydrates. What's not to love?
But really, chips just aren't a suitable food for people with type 2 diabetes and prediabetes.
Next time you're in the mood for a treat, do your blood sugar a favor – skip the chips and try one of these 40+ low carb snacks.
From crunchy kale chips to a sweet chocolate milkshake or a bowl of creamy baba ghanoush – you're bound to find something from these fun low carb snacks recipes that is sure to please your appetite!
Please pin, tweet or share this info to inform others about chips for diabetes – they'll thank you for it!