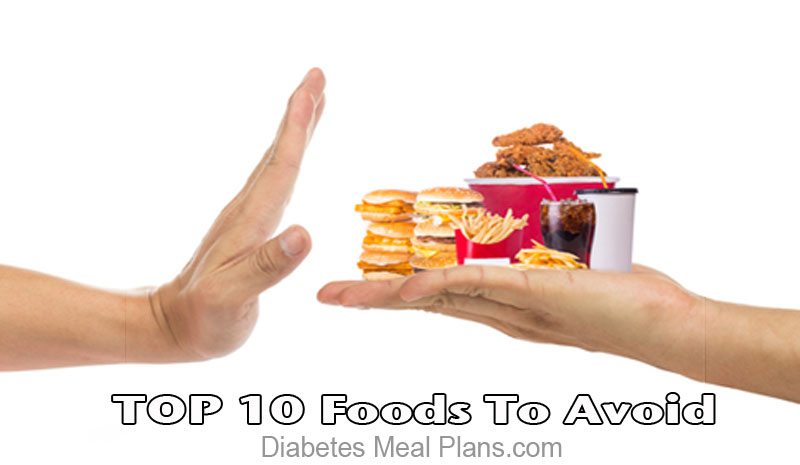 If you can work on removing these 'foods to avoid' out of your diabetic diet, you will find that great things will happen to your blood sugar, A1C, and overall health too.
1. Soda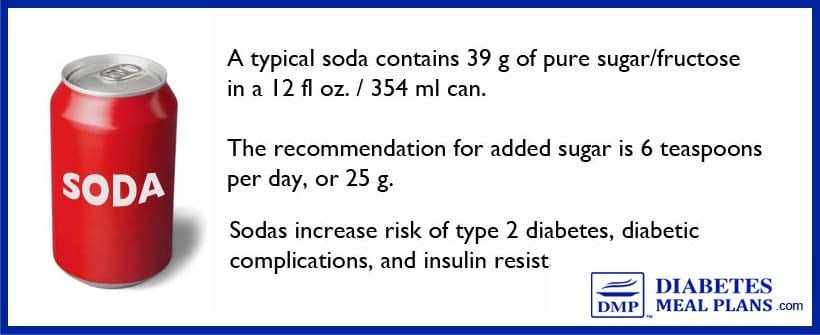 Soda, also know as sugar sweetened beverages, has been a topic of debate for some time now. Researchers and health experts alike questioning: do they contribute to obesity, type 2 diabetes, and other metabolic problems?
The answer is a clear YES.
Sodas contain copious amounts of sugar and fructose. Studies show that fructose/sugar is one of the main drivers of type 2 diabetes and it's horrible complications. The World Health Organization now recommends that added sugar be limited to just 6 teaspoons per day, or 25 g.
A typical soda such as Coca Cola contains 39 g of pure sugar/fructose in a 12 fl oz. / 354 ml can. So just one can of coke is pushing you way over the recommended sugar intake.
Researchers have found that sodas are linked to non-alcoholic fatty liver disease (NAFLD), a condition that affects around 30% of US adults. NAFLD is thought to be directly linked to type 2 diabetes. When we get more fat storing up in the liver, this promotes insulin resistance, high cholesterol, more fat storage in other areas of the body – so weight gain, and various other issues.
Sodas increase risk of type 2 diabetes and diabetic complications (in this study and this study), and they increase insulin resistance (study).
Hypertension or high blood pressure is another metabolic problem that is linked to drinking soda, this includes both sugar sodas and artificially sweetened ones – meaning the diet soda is really no better.
That may come as a shock, but researchers have found that diet sodas promote weight gain, not weight loss as might be expected. Other studies show diet sodas are linked to higher risk of diabetes. And studies in rats show artificial sweeteners interrupt glucose balance, promoting diabetes.
So regardless of whether it's a plain old sugary soda, or a diet soda sweetened with aspartame or some other form of artificial sweetener, when it comes to taking control of your diabetes, this is one food/beverage you absolutely want to avoid.
2. Sugar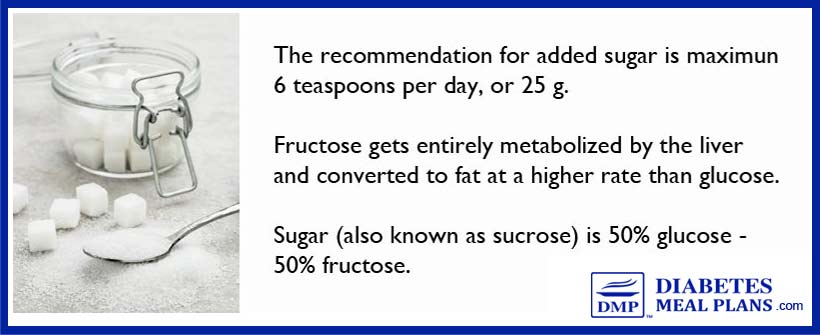 One of the main reasons soda contributes to weight gain and risk of diabetes is the high sugar and fructose content. As we pointed out above, the World Health Organization now recommends that added sugar be limited to just 6 teaspoons per day, or 25 g. 
This is not a lot of sugar and is more difficult to achieve than you might imagine.
Why?
Because sugar is found in literally every single packaged and processed food we find lining our supermarket shelves. Even things we don't think would contain sugar, often do. This is a problem because many people don't even know they are consuming so much sugar.
What type of products do we find sugar in?
Many sauces and condiments
Breakfast cereals
Many crackers
Microwave meals
Ice creams & popsicles
Cakes & cookies
Pies and pastries
Candy bars
Pizza
Jams & jellies
Chocolate
Milk & yogurt
Dried fruit
Breaded or battered foods
Corn chips and crisps
Sure, we know things like chocolate contain sugar but savory foods like crackers and microwave meals also contain high amounts of sugar. You need to start becoming a food label detective and follow a whole foods diet like the one we promote here at Diabetes Meal Plans.
Cutting out sugar can drastically change your life!
3. Fatty Deep Fried foods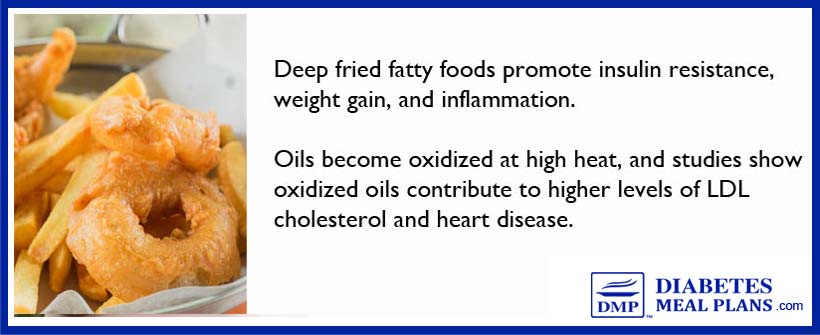 When a person eats an unhealthy typical Western diet it usually contains too many deep fried fatty foods and these have been linked to increased risk of diabetes.
Fatty foods are often fried in cheap vegetable oils, which increase inflammation in diabetes. While eating healthy fats like avocado or olive oil is good for our health. Bad fats such as the kind created from deep frying, promotes insulin resistance, weight gain, inflammation, and other unpleasant things. One of the main reasons they are bad is that the oils become oxidized, and studies show oxidized oils contribute to higher levels of LDL cholesterol and heart disease.
Fatty deep fried foods also make higher levels of advanced glycated endproducts (AGE) – substances in the body that are promoted by high heat cooking. Deep frying is one of the highest heats we can cook at. In diabetes, higher levels of AGE contribute to increased oxidative damage and more inflammation.
There are plenty more reasons why you should avoid deep fried fatty foods, but hopefully that's enough to convince you to avoid them.
4. Bread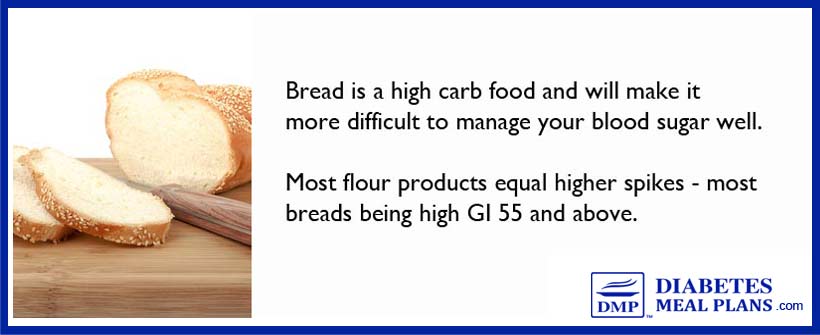 While you may know that cutting out sodas, sugar, and deep fried fatty foods is a good idea, now we start getting into some of the more common foods that we all tend to love, bread being one of them.
We've all become pretty reliant on bread as a staple in our diet. It's an easy grab for breakfast – make a piece of toast. And for lunch it just makes sense to make a sandwich – it's what we've always done after all.
But is bread really a healthy nutritious option?
The answer is no, not really – especially for a diabetic.
Bread is high in carbohydrates so eating it is going to make it difficult to manage your blood sugar well. 1 slice of white bread contains 15 g carbs – while that's not huge, it contains virtually no fiber 0.7 g and has been stripped of many nutrients. Often they add nutrients to bread to increase it's nutrition value, because compared to a vegetable, bread has pretty low nutrient quality.
Whole wheat bread is a bit better containing 12.7 g of carbs and 2.7 g fiber. That's still a lot of carbs and if you're trying to lower blood sugar and A1C, cutting carbs is essential.
Of course, not all breads are made alike. You can find some low carb breads but they are fairly expensive. Or you could buy our low carb bread book (COMING SOON so be sure to subscribe here) – our breads contain zero carbs and still taste great!
5. Flour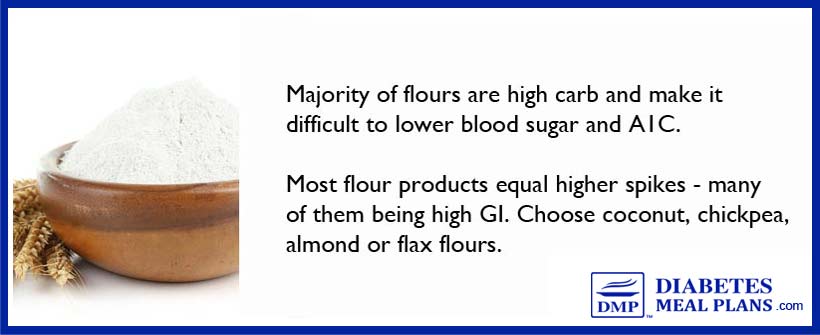 What are breads made of? Flour.
Take a look at our flour chart here.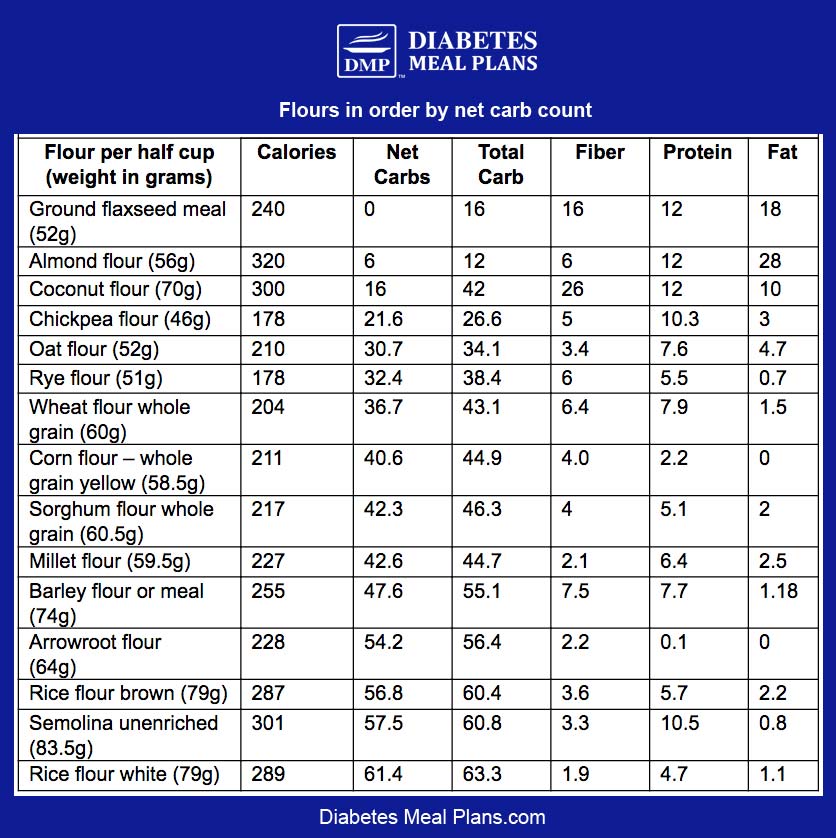 As you can see, in half cup of flour, most of them are high in carbs and they are also quite high in glycemic index.
We covered flours in more detail over here.
Stick to lower carb flours like flaxseed, almond, coconut, chickpea, and a little bit of oat flour here and there.
6. Pasta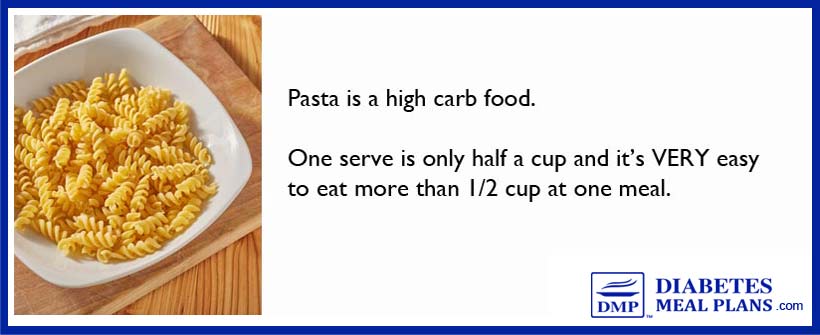 Another high carb food, pasta is one of those things that we all have a love for. But because we do it is very easy to overeat.
One serve of pasta is just half a cup, when you look at it on a plate compared to a general serve we'd normally eat, it's not that much right?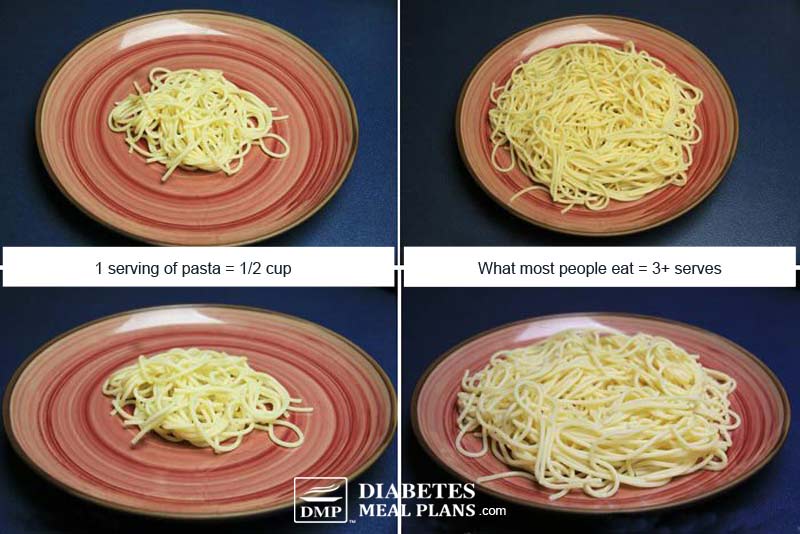 It's VERY easy to overeat pasta, so it's really best avoided or you could soon see your blood sugar soaring.
There's more info on pasta and diabetes over here. I've also got another great post coming on low carb pasta options soon.
7. Potatoes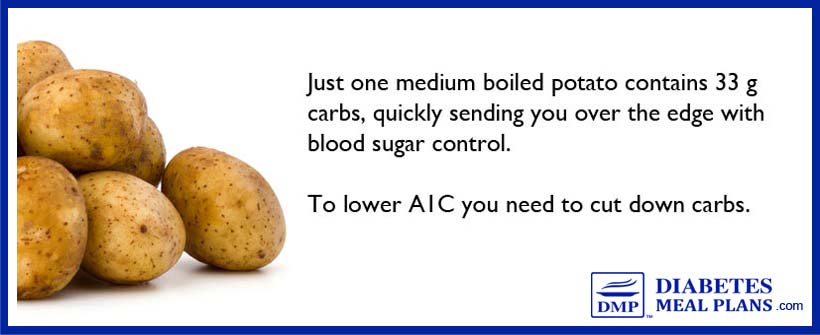 Why is it that all the foods we love are not diabetic friendly?
I know right, it's a bit disappointing. But it's not the end of the world, there are lots of other options.
Again, potatoes are just one of those foods that's too high in carbs for proper blood sugar control. Just one medium boiled potato contains 33 g carbs, quickly sending you over the edge.
8. Rice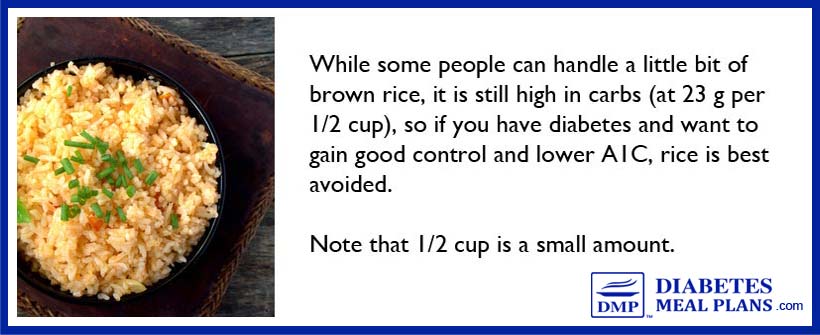 I think you might be noticing a theme here, that all the foods we've mentioned so far, apart from the deep fried foods, are high in carbohydrates. If you want to lower blood sugar and A1C and avoid diabetic complications, the best way to do that is to lower your carb intake.
While some people can handle a little bit of brown rice, it is still high in carbs (at 23 g per 1/2 cup), so if you have diabetes it's best avoided. We've just become so accustomed to rice, potatoes, flour products, and pasta as 'fillers' and 'staples', but there are far better things to eat – vegetables for example.
9. Most fruit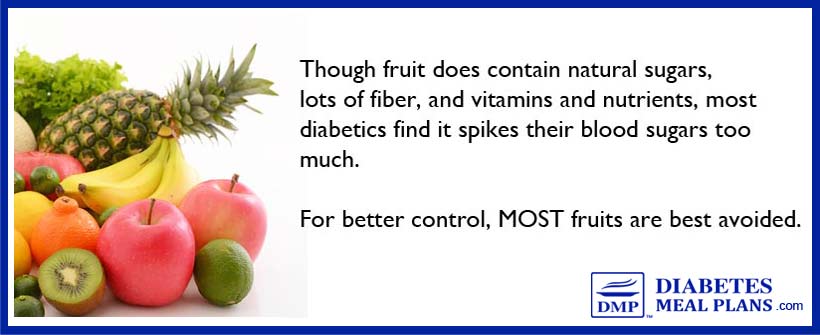 Compare strawberries at just 5.53 g carbs per half cup, to 1 small apple at 20.58 g. Now that's a big difference right?
Though fruit does contain natural sugars, lots of fiber, and vitamins and nutrients, most diabetics find it spikes their blood sugars too much. So most fruit is best avoided.
The best fruits to choose are:
Per half cup
Cherries (77 g) Total carbs 12.33 g Net carbs: 10.43 g.
Strawberries (75 g) Total carbs 5.53 g Net carbs: 4.3 g (BEST)
Blueberries (76 g) Total carbs 10.72 g Net carbs: 8.92 g
Raspberries (61.5 g) Total carbs 7.34 g Net carbs: 3.34 g (Highest in fiber) (BEST)
Cranberries (raw) (55 g) Total carbs 6.72 g Net carbs: 4.22 g – do not eat the dried sweetened cranberries, these are around 50 g carbs per half cup.
Read more about the best fruits to eat over here.
10. Seed oils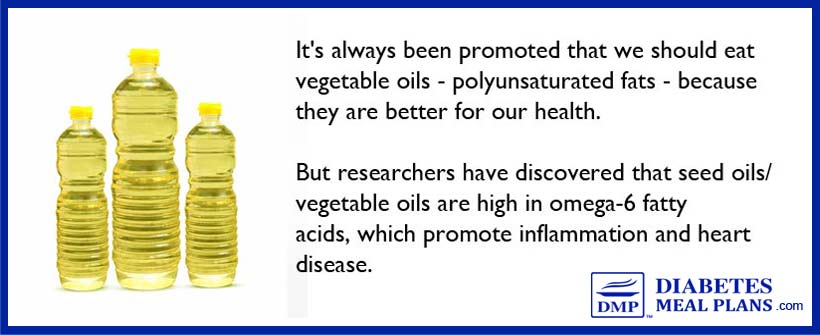 We touched on the topic of oils when we covered deep fried foods. It's always been promoted that we should eat vegetable oils – polyunsaturated fats – because they are better for our health. But in recent years, researchers have discovered that most seed oils are high in omega-6 fatty acids, which promote inflammation and heart disease.
There are 2 types of polyunsaturated fats, omega-6 and omega-3. Unfortunately they have both been lumped under the same category. The omega-3s are healthy and the types of fats we need to eat more of, they are anti-inflammatory. And we're basically eating too many omega-6 fats, increasing the rate of inflammation in our bodies.
So there you have it, the top 10 diabetic foods to avoid. If you can avoid these foods and eat alternatives instead, you'll be well on your way to better health and easier control of blood sugar and A1C.
Please pin it share it or tweet it.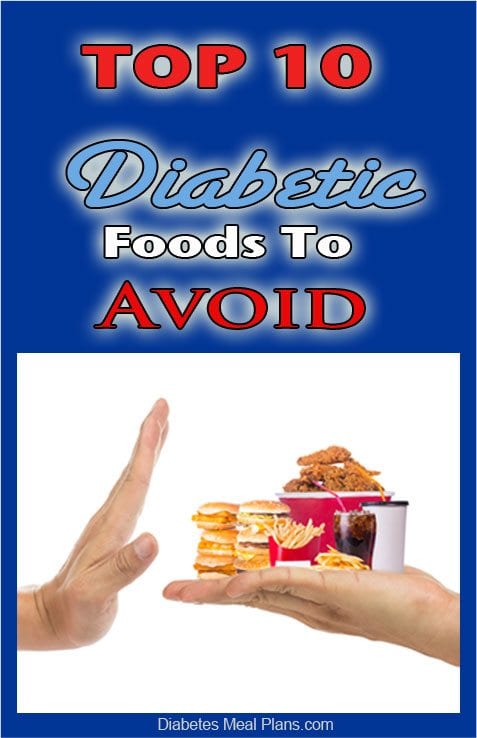 Do you struggle with one of these foods more than another? Have you cut out these foods and noticed a difference?
Leave your comments below and share your thoughts and experiences.
Reader Interactions