We get lots of questions about type 2 diabetes medication, and rightly so, it can all be overwhelming and confusing. And sometimes it just isn't easy to find the answers you're looking for.
Really, the best person to talk to about your medications is your physician. But we've rounded up several medication questions, and if you have your own, leave your comments below and I'd be happy to do my best to answer them.

Which is better for a type 2 diabetes, Glipizide or Metformin?
Which medication is "better" will always vary depending on the individual and their particular situation. There are advantages and disadvantages to all of them–if there weren't, we would just pick the "best" one and call it type 2 diabetes medicine!
While both Glipizide and Metformin are inexpensive, Metformin will be a better option for many people because it has a slight weight loss effect, does not cause hypoglycemia, and helps improve insulin sensitivity.
Glipizide, by contrast, generally has a weight gain effect, can cause hypoglycemia (which inevitably results in the need to eat glucose containing foods, which further increases weight gain), and can exhaust the pancreas over time.
This class of medications generally lose their effect after some length of time. However, a few considerations need to be made for Metformin. It can cause diarrhea and if this doesn't go away, the body may not be able to tolerate it. Additionally, since it's cleared by the kidneys, those with kidney disease aren't able to take it.
For some people, one medication is not sufficient–since they work in different ways, these medications are sometimes used in conjunction as inexpensive initial efforts to keep blood sugar under control in type 2 diabetes.
I take 2 tablets twice daily–GLIP/METFORM-2.5-500M. If I take 3 tablets twice daily, will I gain better control?
I would never suggest taking any medication other than how it was prescribed by your physician. There are maximal doses of all medications at which point they no longer have the intended effect and may in fact have negative side effects.
The answer also depends in part on what the root cause of your blood sugar control issue is. If it is one that the medications address, then an increase may be helpful; however if it's a different underlying cause it will not.
As an example, a person with type I diabetes will not benefit from taking Metformin. All Metformin does is stop extra sugar output from the liver and muscle cells. A person with type I diabetes does not make any insulin. They need insulin – that is what will gain them better control.
Similarly, if a type 2 diabetic is not making enough insulin, they may reach a point where no amount of oral medication will achieve control.
Talk with your pharmacist and check with your doctor. Reviewing your blood sugar numbers together will help shed light on what's going on physically and what the next best step is medication-wise.
Do you have to take tablets when you have started a strict diet and exercise to reduce your blood sugar levels?
It depends on a lot of factors–the biggest of which is how far out of control you are.
If you are just above the "healthy" mark and had/have a pretty unhealthy lifestyle (poor diet and sedentary), there is a lot of hope that making some changes will make a big impact.
If your A1c is over 8 or 9, that's another story. You're going to need some medication to help, at least initially.
Remember that diabetic complications occur when blood sugar is out of healthy range, so you want to get those back to goal quickly even if that means taking medication for a time.
If diet and exercise become sufficient after that, you can always reduce or go off of medications. You may be able to achieve control with lifestyle change alone, many do.
But if you are far out of range it isn't recommended, at least at first, since it will take a long time to get there, the whole while damaging tissues.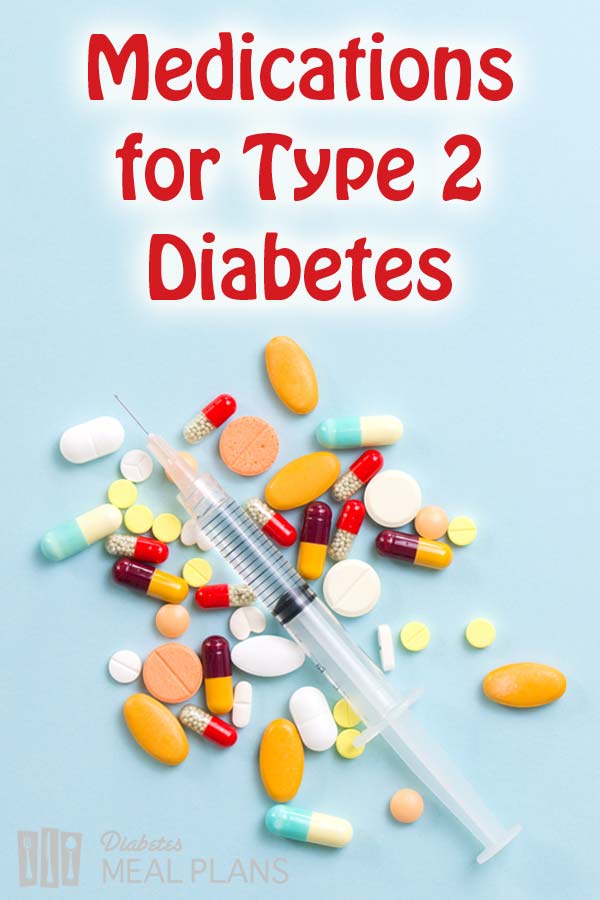 What can I do to get my blood sugar count below 8.0 (144). My blood test was at 8.2 (148). My next blood taking is only a few weeks away. Doctor told me if I could get rid of the .2, he would take me off all my meds. How can I do that?
That depends a whole lot on what you're already doing. The obvious is to make sure you're following a healthy balanced low carb diet consisting of whole foods.
This includes large amounts of non-starchy vegetables, healthy protein and fats, keeping sugars and starches minimal (if at all), and avoiding processed foods and fast food.
Avoid skipping meals and aim for consistency. Daily exercise is critical to overall health and specifically blood sugar control. Make sure you're sleeping well and managing stress appropriately. And additionally, weight loss can help to reduce blood sugar, too.
If you have all these lifestyle pieces dialed in, it may be the case that some medications are needed, at least for now, to keep you in control.
Remember that even if your doctor allows you to go off at 8.0 (144), this is still not quite within the healthy goal range, as damage can occur at any level above 7.8 (140). So you'll have to focus hard on diet and exercise to help bring down those levels further.

I take a 30 unit injection of Lantus each evening around 9:00pm. I take a Galipizide pill, one in the morning and one at night. When is the best time to take these meds before or after meals? How do I get maximum benefit from them?
Glipizide should be taken 30 minutes before meals and should be swallowed whole.
Lantus is a long acting 24 hour basal insulin and should not matter what time of day it is taken. Though for some people it seems to work better either in the morning if they experience hypoglycemia in the middle of the night.
As long as it is taken consistently at the same time each day, it should be effective.
I always seem to forget to take my meds. Any tips on how I can remember?
This is much more common than you might think. For oral medications, getting a pill case can be helpful and placing it somewhere where you have a daily routine seems to help many people remember.

For example, if you brush your teeth or shower every morning, placing it in the bathroom by your toothbrush may help.
Or if you eat breakfast, getting your plate out the night before and placing your pill case on the kitchen table or wherever you eat may help.
Another idea is to set your cell phone alarm to a certain ring so that it goes off daily at the time you should take your medications.
Usually the reason people forget to take medications is when unpredictable variables "come up." The solution: streamline your meds with variables that don't change–things you consistently do every day.
I've changed my diet drastically, having just been diagnosed about 3 weeks ago. I take Metformin twice a day. Does that medication have a cumulative effect? Or does changing diet take a while to impact? I'm still varying between 8s (140s) and 6s (100s) rather than getting under the 6 (108). Will it take time to see results?
Yes it will take time to see results with any change. And yes it has a cumulative effect. Even simply changing your lifestyle–diet and exercise will often take awhile to see any noticed effect.
Remember your blood sugars didn't go from normal to out of range in 3 weeks, so it will take a period of time being on the right track for improvement to be seen.
It also may be the case that if you are starting on the lowest dose of Metformin, a higher dose may be needed to have a significant effect.
Oftentimes lower doses are started to make sure people tolerate them well and adjust to the new med, then they may be increased gradually. However, don't do this on your own. Always discuss any medication changes with your doctor.
My triglycerides cholesterol is 287 and now my sugar level average is 7.9 (142). I am using Lipitor 20mg and Ascard for cholesterol, and for sugar I am using Janumet. I read somewhere that Janumet is not good for triglycerides. What should I do?
Discuss different options with your doctor. I am not aware of Janumet having this effect on cholesterol and don't see it listed as a common or even 'possible' side effect.
If your numbers have gone up since starting to take any medication, there are other options you and your physician could explore medically. Never make any decisions regarding medication change without a medical professional.
Is it possible to get off medications if I gain really good blood glucose control?
Sometimes yes. I've seen it happen and want to encourage you to do absolutely everything you can because diet and lifestyle changes are key factors when it comes to healthy glucose control.

However, it's not possible with everyone so you shouldn't feel bad if you need to continue taking medications.  
Sometimes people gain really good control with the medications and can go then off them and maintain that, while others aren't able to maintain control without some medication.
The upshot is, no matter what, attaining really good control and doing your best with diet and lifestyle changes may help you get off meds entirely. And if not, those changes will keep you on the lowest dose/amount of medication possible.
If you have questions that aren't answered here, please leave them below and I'll do my best to answer them.
Please pin, tweet or share this info to help others. Thanks!