We all love cake from time to time – for an afternoon treat, as a birthday celebration, to satisfy those after-dinner cravings for dessert. But, as a diabetic, you need low carb cake mix or recipe options.
If you take a trip to the store, unfortunately you're not going to find many, if any, low carb options. Instead you'll find cake mix blends full of super refined flour and loads of added sugar that come in at 35+ grams per slice of cake. Not a great idea for keeping blood sugar levels in check!
We've been off investigating some options you can purchase, and we have a couple of super easy delicious recipes for you to try below, too.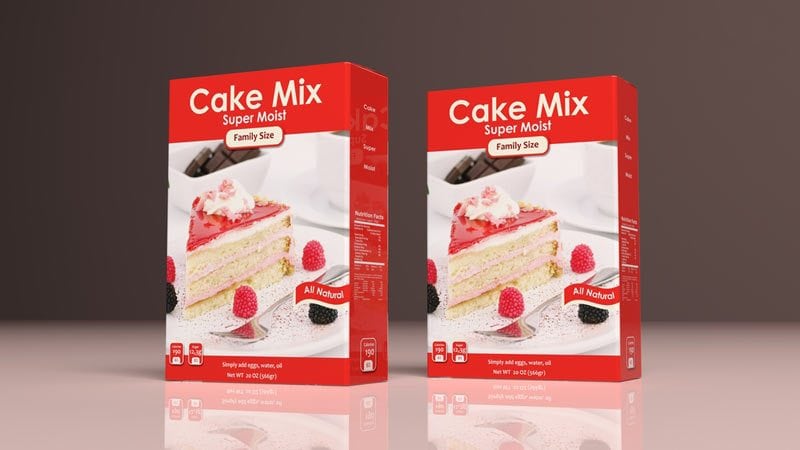 Good Dee's Chocolate Brownies
When it comes to a brownie mix like this, you can also make it as a cake – just don't chop it up into slices.
This mix by Good Dee's is sweetened with erythritol and stevia and contains a pretty clean blend of ingredients, just the way we like it. Comes in at 14 g total carbs, 5 g fiber, 9 g net carbs. Costs $12.99 for 12 serves, making it just over $1 per slice.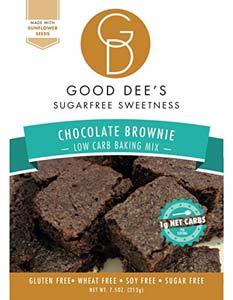 LC Foods Yellow Cake Mix
LC Yellow Cake Mix, sweetened with stevia, comes in at 15 g total carbs, 13 g fiber, 2 g net carbs. Costs $9.43 for 11 serves. Just add a few ingredients, bake and you'll have a great yellow cake ready for the eating!

Dixie Carb Counters Cheesecake Mix – Makes 2 cheesecakes
This Dixie Carb Counters Cheesecake Mix has both bake and no bake options. Just add cream cheese and eggs for baked version, or whipping cream and cream cheese for no bake version. Total carbs are just 2 g, fiber 1 g, net carbs 1 g. Cost is $19.97 with each cheesecake yielding 9 serves.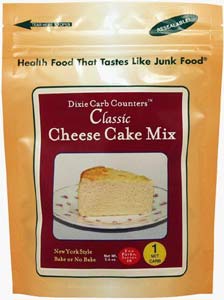 Dixie Carb Counters also have Coffee cake mix, Pound cake and a Snackin Cake mix.
PAKA Baking Mix – Choc Brownie Cake
With an almond flour base and sweetened with tagatose, stevia and monk fruit, this PAKA brownie mix makes 16 squares, or bake as one cake. Total carbs 13 g, fiber 4 g, net carbs 9 g with a great value price of just $5.69 per pack. They also have a choc chip cookie mix.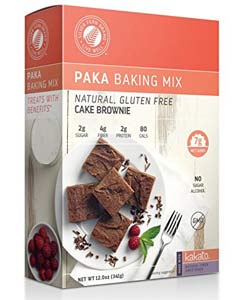 No, there aren't a huge amount of sugar-free options, at least ones that don't contain an ingredients list as long as your arm, or artificial sweeteners, which we do not recommend.
Make your own diabetic friendly cakes
If you're up for a bit of baking, it's actually pretty easy to make your own cakes at home. BUT, you'll have to ditch the wheat flours full of carbs and learn to bake with low carb flours.
5 Minute Chocolate Mud Cake
Just a few simple ingredients to mix together in a bowl, put in the microwave for 1.5 minutes, top with choc syrup and you're ready to go. All sugar free, of course!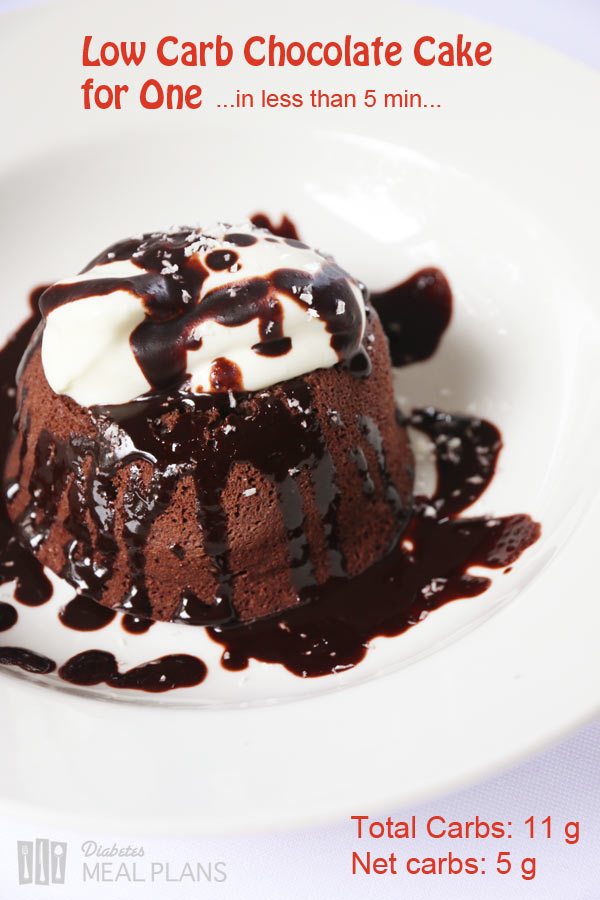 Carrot Cake/ Loaf
A deliciously moist cake that everyone will devour. Serve it with butter for an afternoon snack. For a circular birthday cake, bake in a circular pan and top with some homemade sugar free vanilla frosting.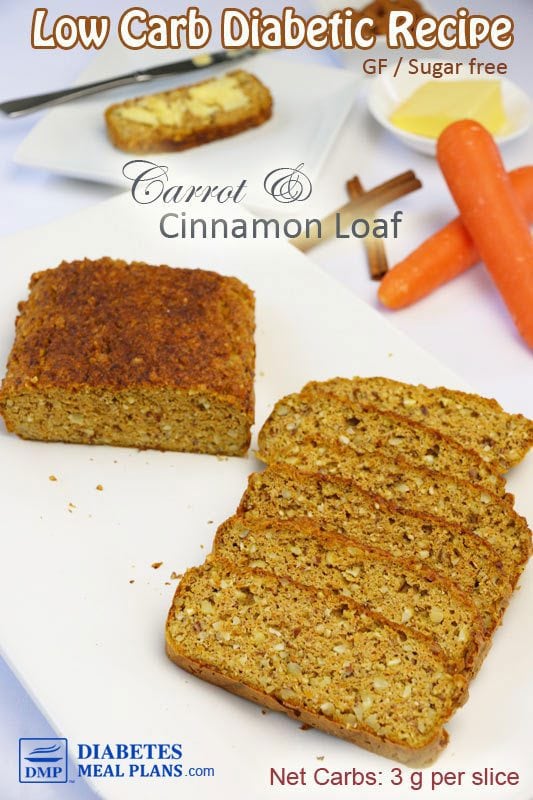 So… what's on your menu today? Cake. 🙂
Enjoy!
Please pin, tweet or share this info to help others. Thanks!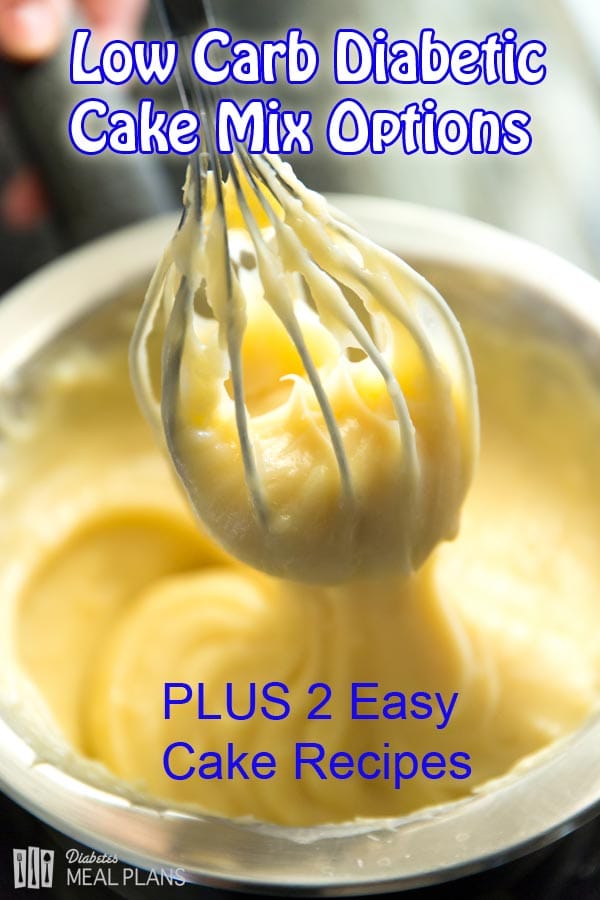 Save
Save