Chickpeas are versatile to cook with, they're a good source of vegetarian protein, and let's be honest, they're pretty adorable in both name and appearance.
What's not to love about these little round legumes?
They're considered a major "health food" for the average Joe, but are chickpeas still a healthy option if you have type 2 diabetes or prediabetes?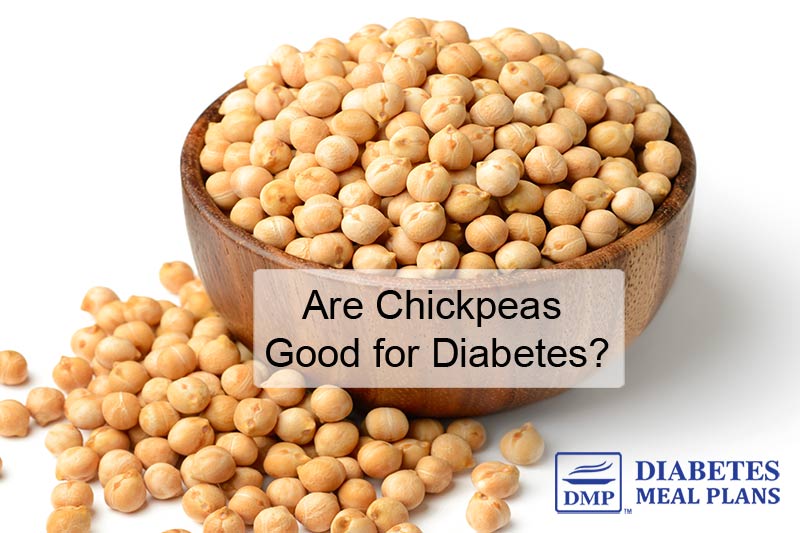 What Are Chickpeas?
Also called garbanzo beans, chickpeas are a member of the legume family alongside beans, lentils, peas, and peanuts.
Chickpeas have a mild, nutty flavor that plays well in a variety of different cuisines without "taking over."
Traditionally, you could enjoy them in a spicy Indian curry, a creamy hummus spread, or a tangy Greek salad with olives and feta.
Chickpeas play a vital role in many vegetarian diets, providing a solid source of protein, plus nutrients like zinc, choline, magnesium, iron, and B vitamins.
Nowadays, you can find all kinds of chickpea-based products on store shelves, from snackable chickpea "puffs" to chickpea pasta and tortilla wraps.
Chickpeas are also a common ingredient in plant-based "meatless meats" like faux meatballs and veggie burgers.
Basically, they're everywhere. So, how do they fit into a diabetes diet?
Chickpea Nutrition Facts
Let's start with the basics.
In half a cup (about 80g) of canned chickpeas, you'll find:
Calories: 128
Total Carbohydrate: 20.8g
Fiber: 4g
Net Carbohydrate: 16g
Protein: 8g
Fat: 1.6g
Chickpeas are similar to other legumes like beans: moderately high in carbs but contain a good amount of fiber and protein.
If we imagined all foods broken down into color-coded categories, chickpeas would fall into the "yellow light," category, meaning "approach with care."
Naturally low carb foods like clean meats, eggs, and leafy vegetables get an automatic "green light" because you can eat them until the cows come home without causing a big elevation in blood sugar.
Some automatic "red light" foods would be sugary soda, white rice, and traditional pasta, as well as sweets like candies, cakes, and doughnuts. We recommend staying away from these foods entirely as they're too high in carbs and low in nutrients.
Legumes like chickpeas fall somewhere in the middle because they do contain a moderate amount of carbs, but they also have enough fiber and protein to be tolerated by some people with diabetes.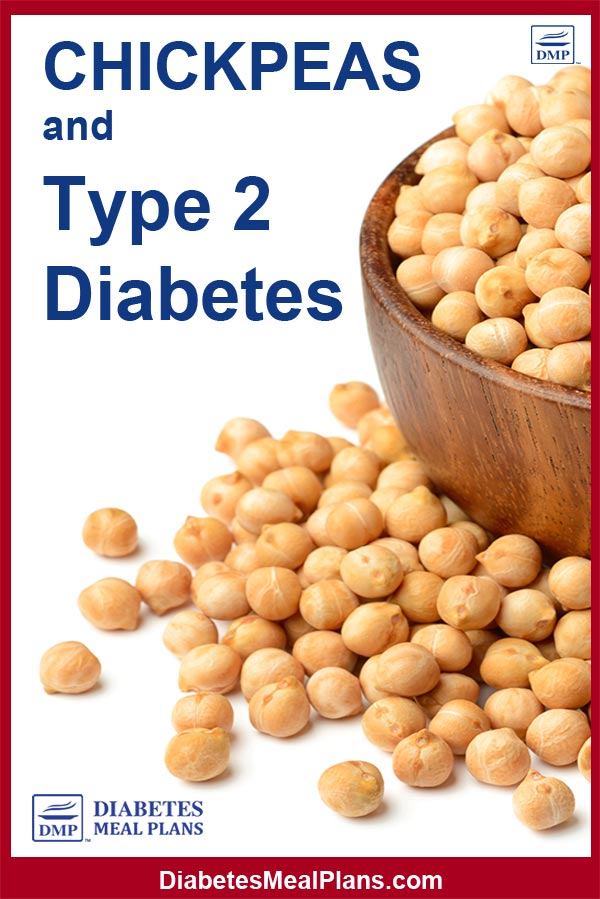 Research on Chickpeas and Diabetes
Right off the bat, some evidence suggests that legumes can actually have a positive effect on people with diabetes and may reduce inflammation.
Now, let's talk about the "second meal effect."
This is a phenomenon where eating legumes/beans results in stabilized blood sugar levels for many hours after the initial meal.
The soluble fiber in legumes may be responsible for the "second meal effect," as fiber slows down digestion allowing for a more gradual uptake of glucose into the bloodstream.
While the "second meal effect" is pretty fascinating, we don't recommend diving head-first into a chocolate cake or a bag of potato chips just because you had some chickpeas earlier that day!
Legumes may provide a slight stabilizing effect, but they don't reverse the damage of an ultra-high-carb meal or snack.
A different study put legumes to the test, comparing them to another fiber source: whole wheat products. They found that diabetic participants who included a daily serving (1 cup/day) of legumes had a greater reduction in A1c than the participants who relied on wheat products.
That study clearly shows that legumes are superior to high carb grains like wheat, but what about diets that remove grains and legumes altogether?
We know that low to very low carb diets (that exclude grains and legumes) have been shown to consistently improve blood sugar, A1c, body weight, lipid profiles, and insulin sensitivity.
Our recommendation to our members is to consume just one quarter cup or can of beans or legumes per sitting for best results.
Comparing Chickpea Products
Chickpeas tend to be higher in protein and fiber when compared to grains, but does that mean chickpeas are the healthiest option overall?
Let's compare chickpea-based products to similar food items and see how they stack up.
Pay special attention to the total carbs, fiber, and net carbs columns.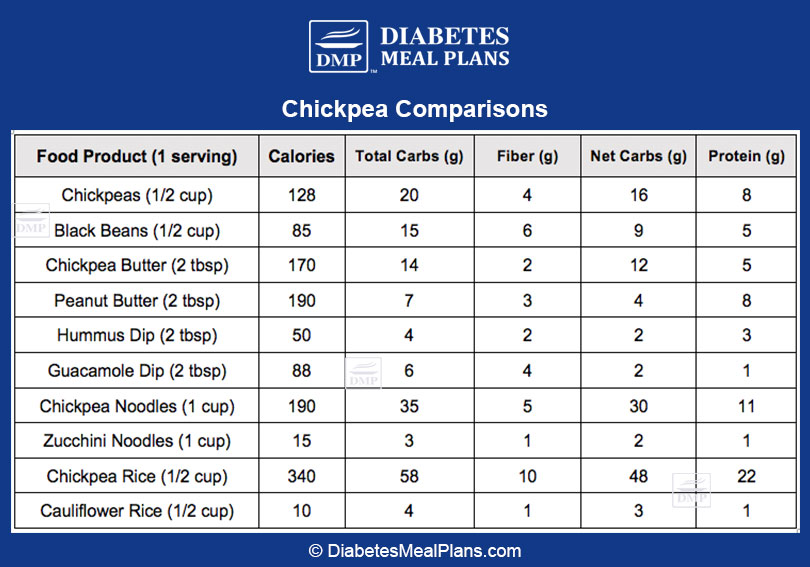 Chickpea products are definitely a mixed bag when it comes to carb content. For example, the chickpea-based rice and noodles are overflowing with carbs!
For these types of foods, we strongly recommend going with the low carb, veggie-based options of zucchini noodles and cauliflower rice.
On the other hand, some chickpea-based foods like the classic hummus dip can be a great snack that's not too high in carbs, but is still filling and pairs nicely with fiber-rich veggies.
Chickpeas & Diabetes: Can you eat them?
Yes. People with type 2 diabetes and prediabetes can incorporate chickpeas into their diet without undermining their blood sugar and health goals.
However, there are some guidelines that will help you enjoy chickpeas, without influencing blood sugar and A1c negatively.
Stick to Small Portions
Eat only small portions at a time so you don't go over board on carbs.
For example, stick with just a few tablespoons to a quarter cup of hummus at a time and don't have more than quarter of a cup of chickpeas at a time in meals or snacks.
In fact, in general for all beans and legumes our recommendation is to consume just one quarter cup or can per sitting for best results.
Vary your Protein Sources
In addition to limiting the serving size, aim to enjoy legumes just a few times a week maximum.
Make most of your protein sources lower carb – think eggs, red meat, poultry, seafood, tempeh, tofu, nuts and nut butters.
Skip Highly Processed Options
Avoid the super-processed and high carb chickpea food products like snack foods/potato chip alternatives made out of chickpeas, chickpea tortillas, chickpea baking flour, chickpea pasta, etc.
Got questions about other diabetes safe foods? Download our food list below – includes recipes too!