We first stumbled across the benefits of magnesium years ago in a book "Magnesium: The Miracle Mineral" by Dr Sandra Cabot. It's had good use over the years and it never ceases to amaze just how many benefits magnesium really has, for everyone, and for people with diabetes, too.
Magnesium deficiency has been linked to atherosclerosis/ heart disease and heart attack, alterations in blood lipids/ cholesterol, alterations in blood sugar, type 2 diabetes, hypertension, kidney stones, premenstrual syndrome and psychiatric disorders, and the list goes on.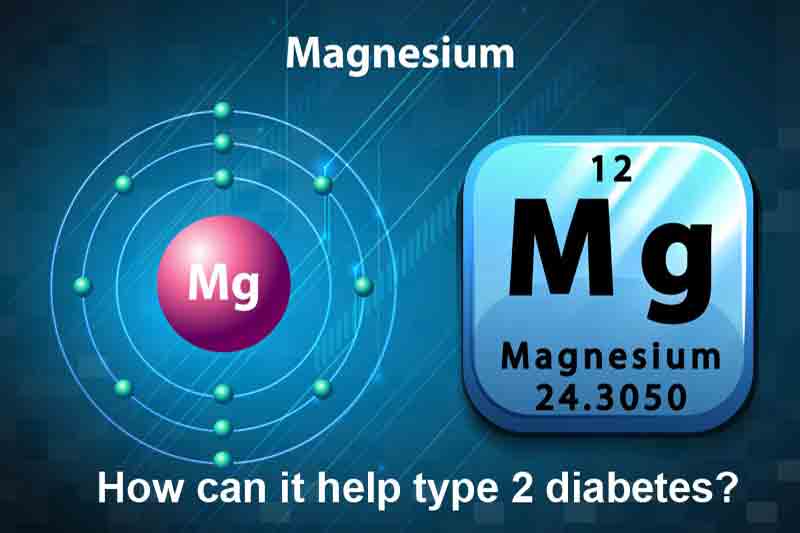 If you look up 'Diabetes and Magnesium' on Google Scholar or PubMed, you'll find many studies on the different ways type 2 diabetes and magnesium intake are connected.
And for those of you with prediabetes, it's even been shown in large studies that low magnesium intake increases your risk for developing type 2 diabetes in the first place, which is quite surprising.
Studies suggest that over the past 100 years our intake has gone from 500 mg day to 175-225 mg day, which is less than half of what we were consuming.
Why such a decrease?
As usual it comes down to our modern lifestyles and the reasons point to the use of fertilizer, nutrient depleted soils, plus excessive consumption of processed and packaged foods.
So what makes magnesium so special anyway? Let's find out.
Miracle Magnesium Mineral
Magnesium is an electrolyte that's involved in over 300 cellular processes in the body, meaning this mineral is a busy little body indeed!
Half of the body's magnesium is in the bones and the other half is in the muscles and soft tissues of the body – organs, cells and so forth.
Magnesium is essential for:
Energy metabolism
Glucose utilization
Protein synthesis
Fatty acid synthesis and breakdown
Muscle contraction
ATPase functions – energy for cells
Virtually ALL hormonal reactions
Prevents coagulation and platelet aggregation – aka keeps our arteries healthy
May suppress thrombus formation – aka helps prevent clogged arteries
Improve cholesterol markers
Calcium channels are magnesium dependent – aka our bone health
Regulates cardiac cell function – aka our heart health
And the list goes on
Pretty long list right, so it comes as no surprise that if we have a lack of magnesium, we're going to have more than a few metabolic issues. One of the most important things to know as a diabetic is that magnesium is a co-factor connected to carbohydrate metabolism and the way your body uses glucose (sugar).
Magnesium and Diabetes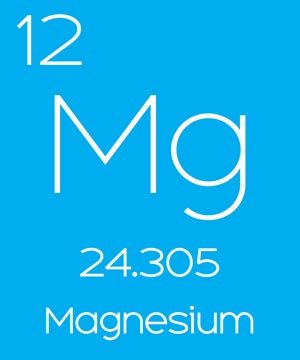 What's interesting is that many people with type 2 diabetes are chronically deficient in magnesium, particularly people with uncontrolled glucose levels. Magnesium metabolism is regulated by insulin and glucose so this makes sense.
As we already pointed out, many people aren't getting enough magnesium intake and on top of that, high glucose and high insulin increase the rate of magnesium excretion in the urine.
The problem is that a deficiency often goes unnoticed because, say if you go to the doctor they may only pick up on hypomagnesimia, which is a severe magnesium deficiency. This severe deficiency is more common in people with uncontrolled diabetes.
Therefore, people often have a chronic hidden deficiency that doesn't necessarily effect the blood levels of magnesium, so it can be difficult to detect. The main reason for this is because magnesium is found in the cells and bones, with only around 0.3% found in the bloodstream.
This deficiency increases insulin resistance and lowers glucose uptake into the cells. And this magnesium deficiency has been associated with more emergency complications. That's how important this miracle mineral really is.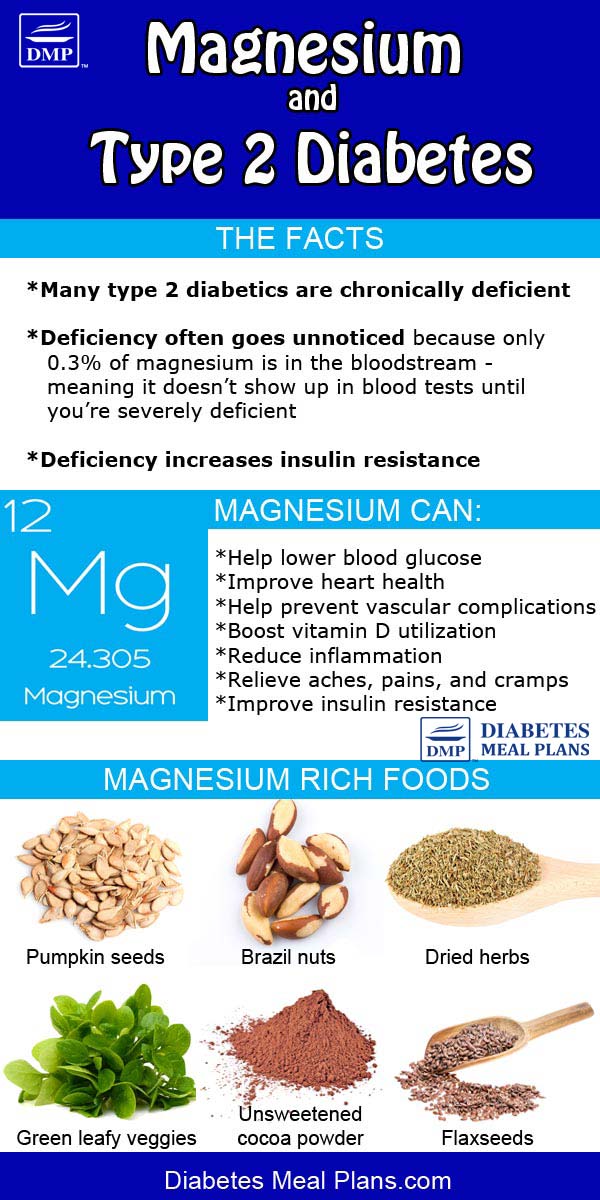 How does magnesium help diabetes?
May help lower blood glucose
In a study with 120 patients, half were randomized to take an oral magnesium supplement and the other half no supplement. After 16 weeks the magnesium group went from 144-123 mg/dl (8-6.8 mmol/l) and for fasting glucose from 145-134 mg/dl (8-7.4 mmol/l).
Most other studies have also shown benefits, no doubt due to magnesium's role in carbohydrate metabolism.
Improves heart health and may prevent vascular complications
Have you ever had those heart flutters?
They're called arrhythmia's, so having adequate intake of magnesium can help decrease these.
Magnesium deficiency has been found to occur in over one third of patients with congestive heart failure. It's associated with cardiovascular abnormalities such as acute myocardial infarction, arrhythmia (as just mentioned), dislipidemia, angina, and athlerosclerosis. And it's linked to hypertension, a major risk factor for heart disease and stroke.
So if deficiency contributes to all those things, it only makes sense that adequate intake would help prevent them too.
Helps boost vitamin D utilization
Magnesium is a cofactor required to help vitamin D bind to it's transport protein – meaning if you don't have enough magnesium, there's a good change you could also be vitamin D deficient.
Vitamin D deficiency is another common issue with diabetes, and has also been shown to increase risk of gestational diabetes. So taking magnesium may just help solve this issue, and getting more sun helps too.
Reduce inflammation
Magnesium is considered the most anti-inflammatory nutrient around. Since diabetes is an inflammatory condition, then magnesium is also going to be a great help in this regard.
Reducing inflammation helps you lose weight and helps all your other symptoms, too.
Relieve aches, pains, and cramps
A common complaint is getting leg cramps or aches and pains, we all get them even if we're not diabetic, but since dehydration can also be an issue, you can lose more electrolytes and suffer even more cramps, aches or pains.
So a great little helper is magnesium.
You can also use magnesium oil for this kind of thing, rubbing it onto the area that's affected.
Improve insulin resistance
Magnesium is crucial to the insulin receptors, and may even be directly related to a transport protein called GLUT4, which helps glucose move out of the blood and into your cells. Many studies I looked at while doing all this research suggest that magnesium improves insulin sensitivity, so it can only be a good addition to your routine.
A couple of things I didn't know is that lack of magnesium is a high predictor in the development of diabetic neuropathy – because it's a mineral involved in nerve conduction. Magnesium is also associated with cognitive decline in type 2 diabetes. If you're getting symptoms of either of these, talk to your doctor and give more magnesium a try.
Magnesium Rich Foods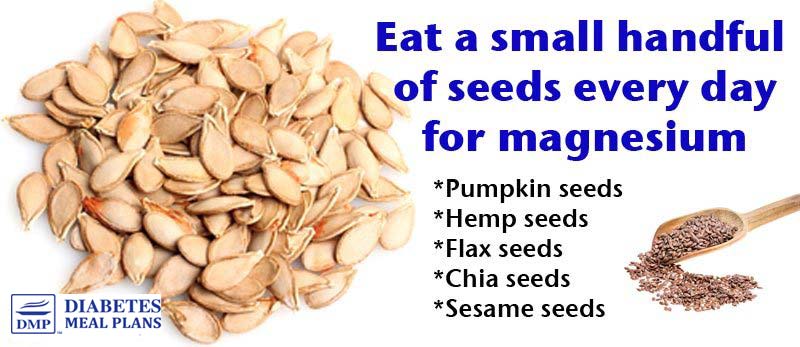 One of the best ways to get more micronutrients – vitamins and minerals – is to eat more real food. It's common sense that packaged foods don't contain the levels of vitamins and minerals we really need. A broccoli doesn't need to be fortified with vitamins and minerals like a breakfast cereal!
Magnesium per 100 g of the food item
Dried basil 711 mg
Hulled hempseed 700 mg
Dried cilantro/ coriander 694 mg
Pumpkin seeds 594 mg
Unsweetened cocoa 499 mg
Dried dill 451 mg
Flaxseed 392 mg
Brazil nuts 376 mg
Sesame flour and sesame paste (tahini) 362 mg
Chia seeds 335 mg
Raw cashews 292 mg
Almonds or almond butter 279 mg
Not all the dried herbs and spices are listed but as you can see from the numbers above, they contain high levels of magnesium. So if you eat a good variety and include them more in your meals, you'll be getting a good dose.
Best magnesium supplement
When it comes to magnesium supplements, like anything, they are not created equal. There are some poor quality supplements, and ones that are going to be far more effective. You want to choose a supplement that is highly bio available to your body. That simply means it has the type of magnesium that your body can absorb and utilize.
One of the common types of magnesium that you may find on the shelf comes in the form of magnesium oxide. You want to steer clear of this one. Although it has the highest percentage of magnesium, this magnesium is not available for absorption to the body.
The better absorbed forms of magnesium include magnesium amino acid chelate, magnesium phosphate, magnesium glycinate, magnesium orotate, and magnesium citrate, and magnesium threonate.
Then there's magnesium co-factors to consider. As you can imagine, nutrients don't work in solo, which is why foods contain multiple nutrients. Magnesium, calcium, vitamin D and vitamin K2 are four nutrients that work together synergistically.
However, it's virtually impossible to find a supplement that contains all of them, so you at the very least you need a magnesium/calcium supplement because the 2 minerals dance together the closest (so to speak).
How much magnesium per day?
"In people with diabetes, the Association for Magnesium Research recommends a daily magnesium supplementation between 240 and 480 mg".
Dr Weil recommends 400 mg day.
Dr Whitaker suggests 500-1000 mg magnesium per day.
The best bet is to follow the instructions on the package label and follow that as a guide.
Also, be sure to talk to your doctor if you take any medications or antibiotics as it's always best to ensure there are no contraindications. Magnesium is generally considered safe but it's always good to double check.
If you found this helpful, please share, pin, or tweet the info to help others. Thanks.