Without a doubt, the golden arches of McDonald's are one of the most recognizable symbols in the world. 
This fast food empire spans over 34,000 restaurants in 119 countries, so there's certainly no shortage of burgers, fries, sodas, and desserts to go around. 
But does the most iconic burger-house on the planet have anything to offer people with diabetes?
The answer may surprise you! So keep on reading to discover more.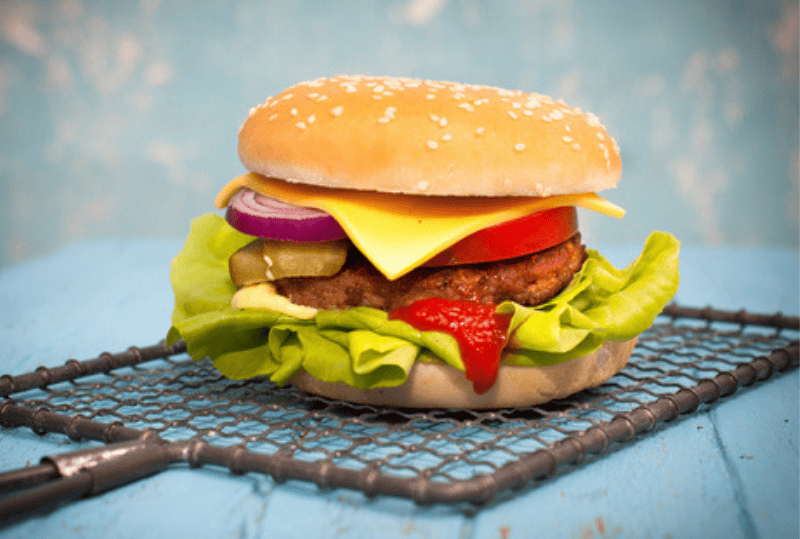 You may be a bit confused hearing us talking about eating at McDonalds, as we generally encourage you to avoid fast food restaurants because it's very easy to slip up and make the wrong choice.
And in general we do still encourage you to avoid fast food restaurants for the most part. 
But every now and again, we've all found ourselves in a situation where we've ended up stuck somewhere with very few food options.
The good thing about a lower carb diet is that you can make it work at most places. As long as you stay away from the buns and potatoes, you can still order foods that are relatively low in carbs, even at McDonald's!
To make things easy for you, we've compiled a list of the lower carb meals available at McDonalds for those occasional times that you have to stop in and grab a bite.
Just remember: don't use this guide as an everyday resource. Fast food of any kind is going to contain a lot of highly processed food items, likely containing trans fats and other pro-inflammatory molecules.
Ideally, you'll rely mostly on fresh, whole foods 90% of the time and only choose fast food when you're stuck with no other options.
McDonald's Items You Can Order Without any Modifications
For McDonald's salads, cut carbs by removing any croutons and choosing a salad dressing with as little 'added' sugar as possible.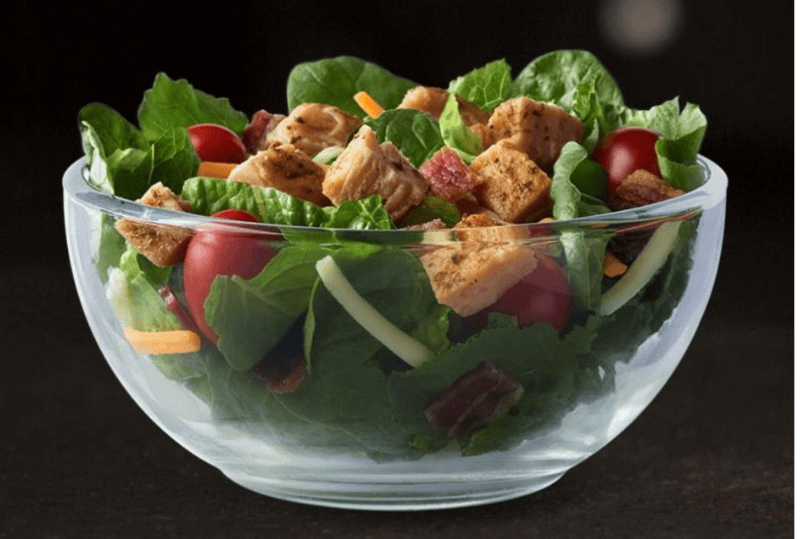 McDonald's Bacon Ranch Grilled Chicken Salad is a good example at 320 calories and 8 grams carbs.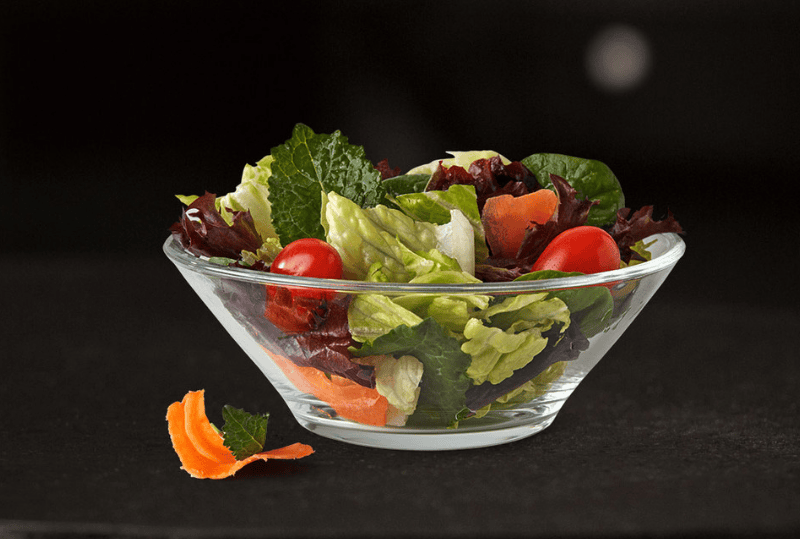 Grab and run with a Side Salad 15 calories and 3 grams carbs.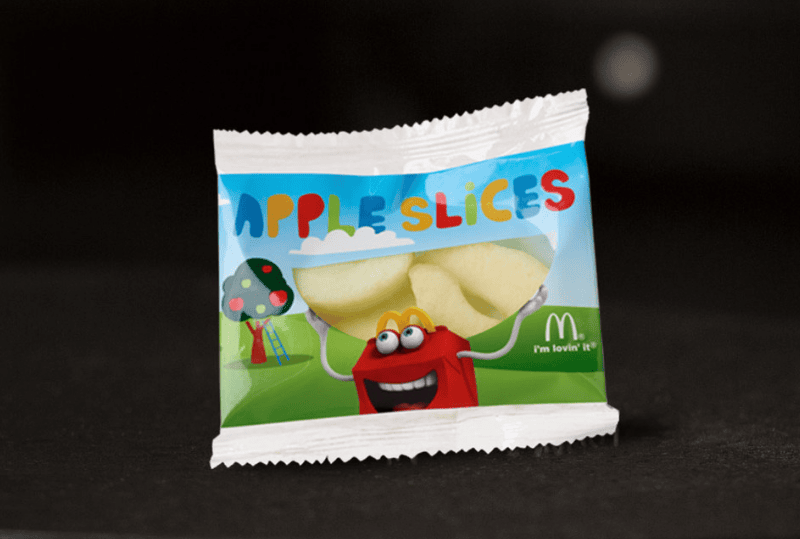 Apple Slices 15 calories and 4 grams of carbs. Yes, in general we do suggest avoiding apples, but a few slices at McDonald's makes a reasonable option.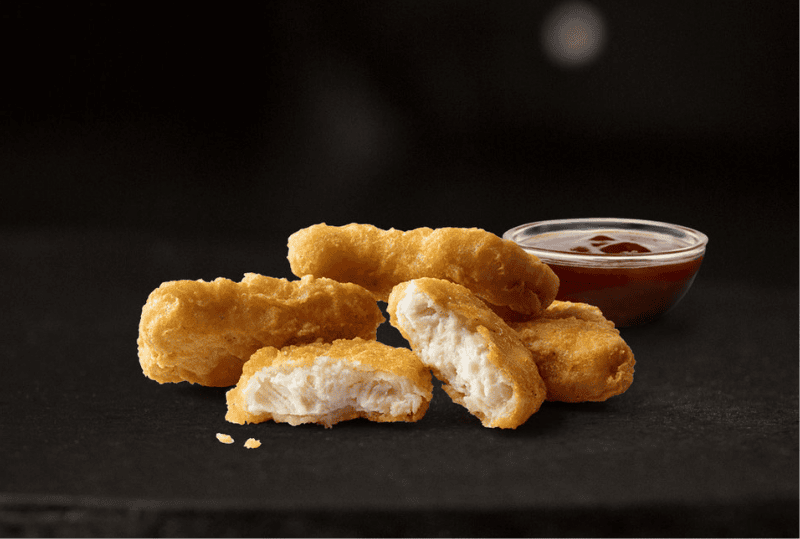 4 Piece Chicken McNugget (without sauce) 180 calories and 11 grams of carbs. Okay it's only 4 nuggets, but you'll be surprised they are actually quite filling. 
McDonald's Order, Without the Bread  
McDonald's are open to catering to specific food requests. And thankfully, burgers and sandwiches can be pretty easy to modify.
Simply ask for burgers and sandwiches with the bun removed, or you can ask them to wrap it in lettuce in place of a bun. This greatly reduces the amount of carbs while still leaving the protein, fat, and vegetables in tact.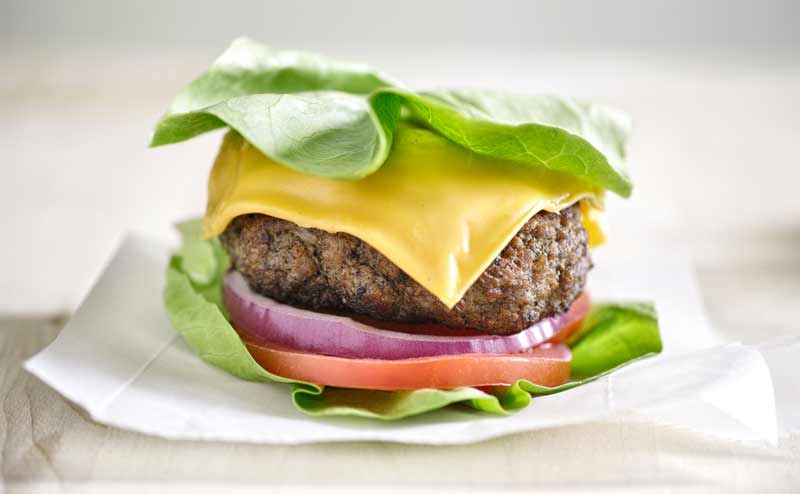 And as we all know, McDonald's do have many burger options to choose from. So let's see how their nutrition facts stack up without the bun.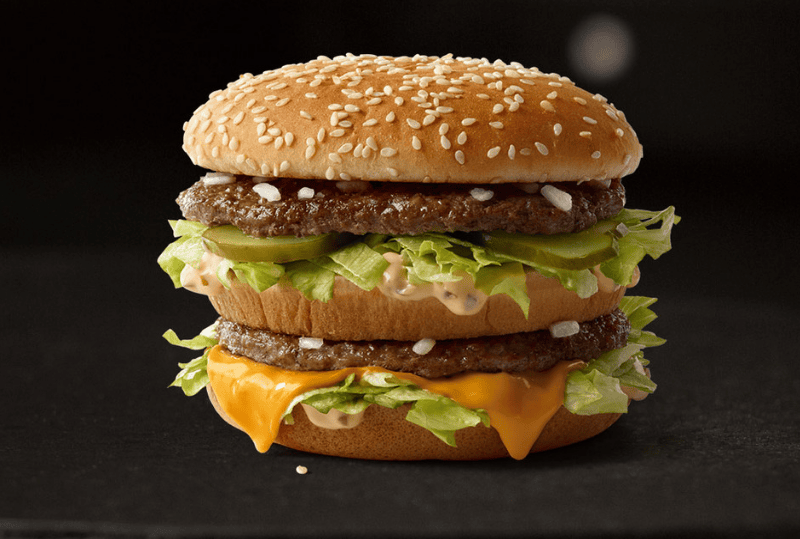 Big Mac (No Bun) 330 calories and 7 grams carbs.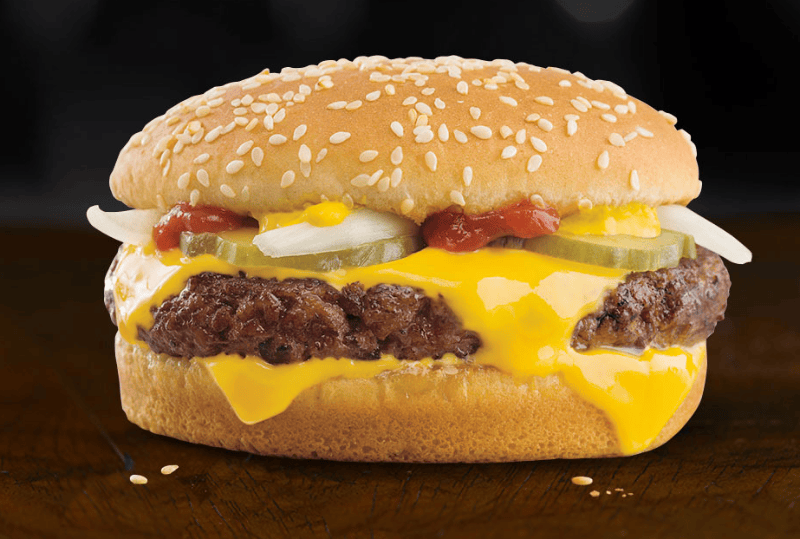 Quarter Pounder (No Bun) 360 calories and 9 grams carb.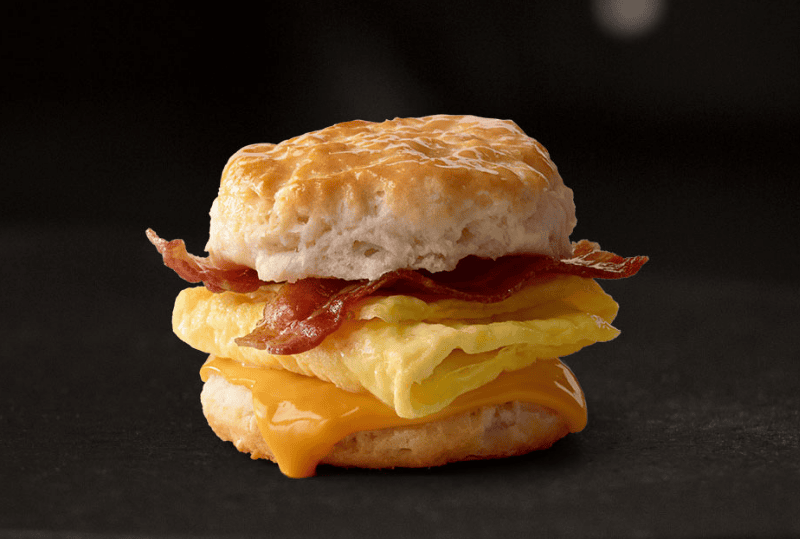 Regular size Bacon Egg and Cheese (No Biscuit) 190 calories and 4 grams carb.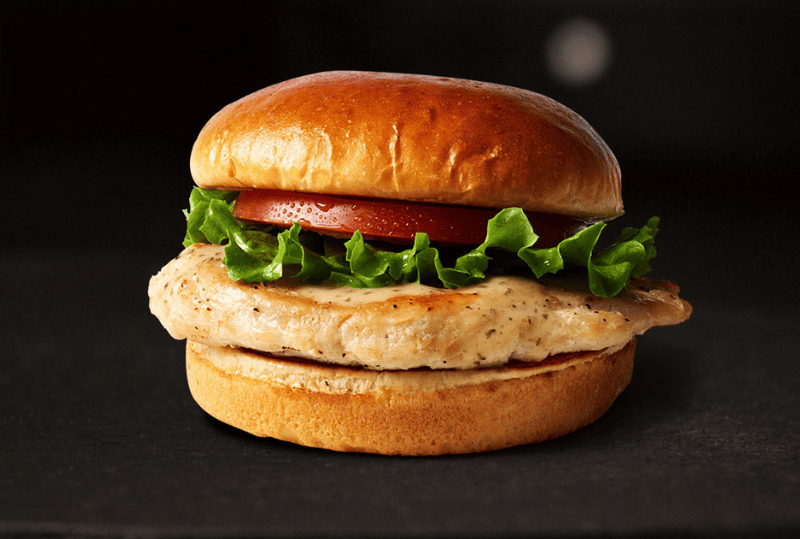 Artisan Grilled Chicken Sandwich (No Bun) 160 calories and 2 grams carb.
Pair any of these with the side salad and you have yourself a perfect low carb meal!
Suitable McDonald's Beverages
Water should always be your drink of choice. Remember your body is 60% water, and your body needs water to transport nutrients, cushion joints, and regulate your body temperature.
If you're looking for something other than water, your next best choice is:
unsweetened ice tea

an Americano

cappuccino
Another decent choice would be a serving of milk, unflavored and unsweetened.
Stay clear of sodas and soft drinks like lemonade, both diet and non-diet because each carry their own problems. With 42 grams of carbs in a small coke, traditional soda will undoubtedly send your blood sugar soaring.
On the other hand, diet sodas are carb free, but contain controversial artificial sweeteners such as saccharin. Research suggests these types of artificial sweeteners may cause weight gain and increase risk of developing diabetes.
Of course, one here and there is not likely to be an issue, so if you want to indulge on occasion, go ahead. 
Guide to McDonald's Sauces and Dressings: For people with Type 2 Diabetes & Prediabetes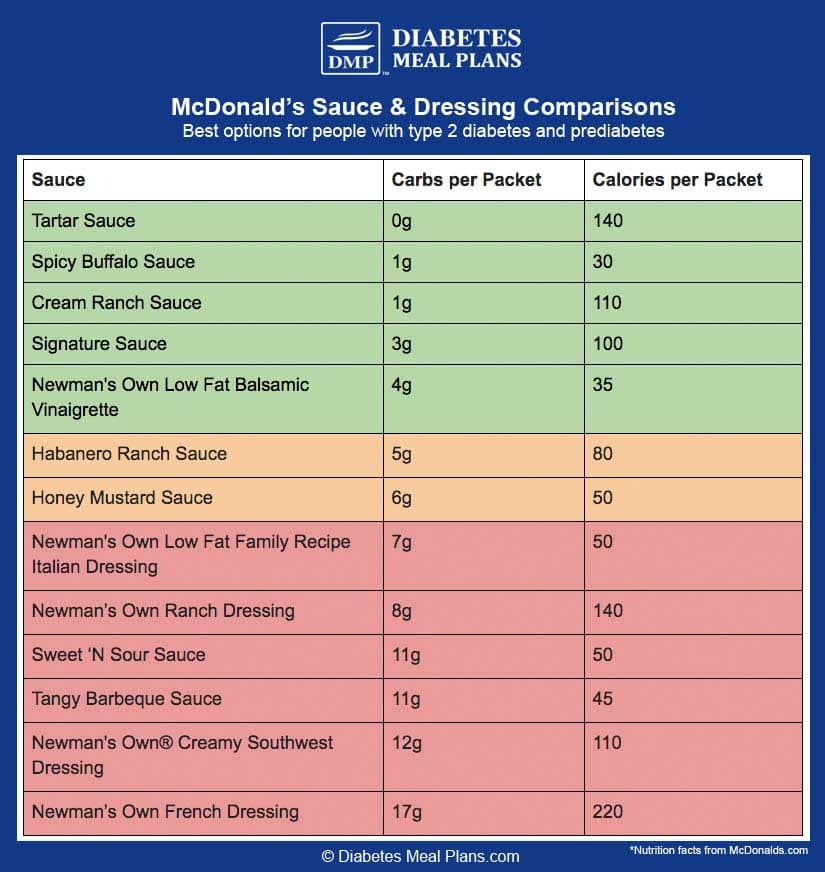 McDonald's Sweets
If you feel like you really need something sweet to finish off your meal the best choice is Strawberry Go-Gurt 45 calories and 7 grams of carbohydrates.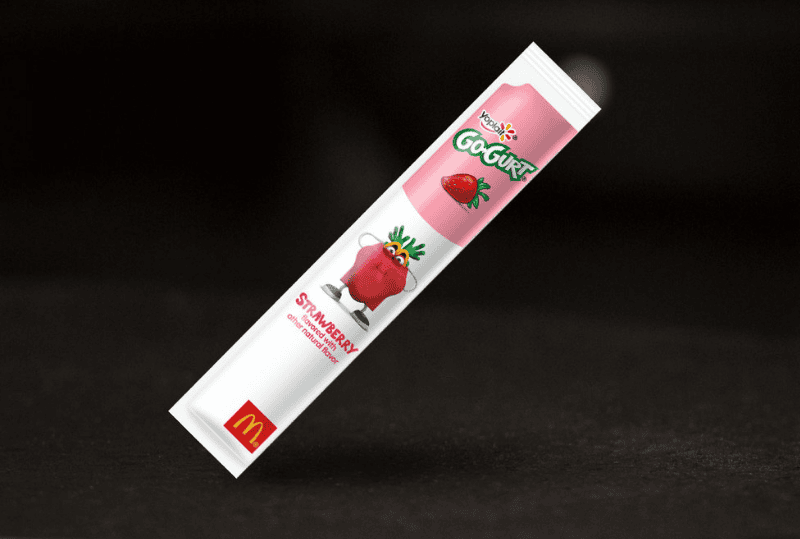 What to Avoid at McDonald's with Diabetes
Most other sandwiches and drinks should be avoided when eating at McDonalds. They are simply too high in carbs and will result in an undesirable blood sugar spike, leaving you tired all day long.
To put this into perspective, let's look at some carb counts on several items you should steer clear of.
Milkshakes – a small chocolate shake has 87 grams of carbohydrates – yikes!

Mushroom and Swiss Buttermilk Crispy Chicken Sandwich – topping out at 72 grams of carbs, you'll find eating McDonald's burgers and chicken sandwiches with the bun can contain anywhere from 47 grams to 72 grams per sandwich. Always ask for your burger, without the bun.

Fries – small fries contain 29 grams of carbs, and if you jump to a medium that's 44 grams of carbs.

Southwest Buttermilk Crispy Chicken Salad – although it may sound healthy, this salad contains 46 grams of carbs due to the breaded chicken and corn vegetable blend. Beware the Bacon Ranch Salad with Buttermilk Crispy Chicken isn't much better.
McDonald's do have a nutrition facts list, so if in doubt ask for a list of facts for each item, so you can choose wisely.
Or better yet, follow our recommendations above!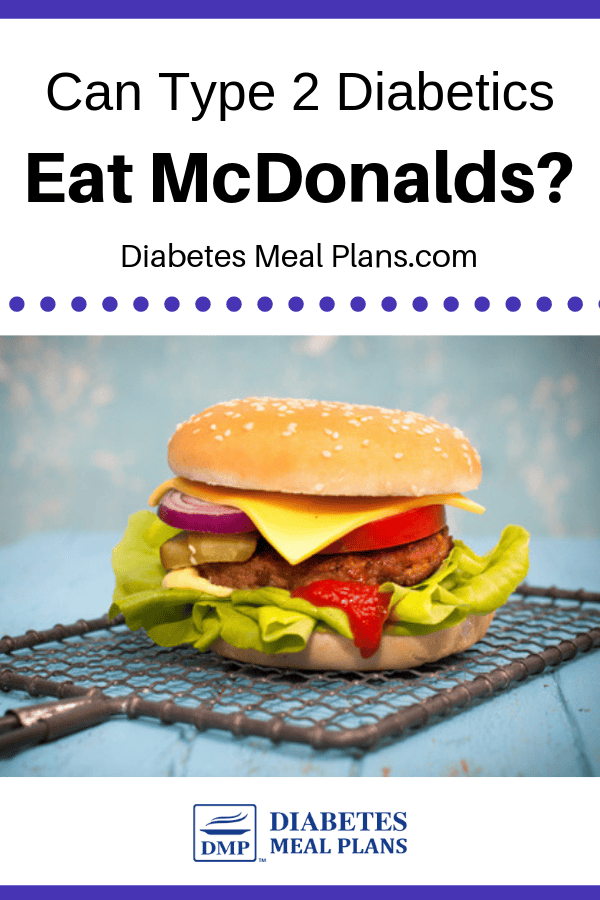 Conclusion:

Mcdonald's Diabetes

Menu Options
Yes there are things you can eat at McDonald's – just choose wisely!
We hope the info above gives you some peace of mind that you'll never have to starve on a low carb diet! In fact, that's the wonderful thing about eating a lower carb diet, it is still very flexible, allowing you to eat at most places with a few easy alterations. 
Luckily, all large chain restaurants are required to have published nutrition information so make sure to use this to your advantage when making a selection. And if you're ever caught out, just remember you can always find something to enjoy as long as you focus on a protein and vegetables when possible.
By eliminating carb heavy foods, you will find your blood sugar and A1c levels much easier to handle.
Please pin, share or tweet this info to help others – thanks!