When you purchase a blood sugar monitor, you want to feel like you've purchased the best, a monitor that is most accurate and gives you a meaningful blood sugar reading. 
But it's not uncommon that we get questions about why two different monitors give out two different readings.
For instance, a participant in our 21 Day Lower Blood Sugar Challenge purchased a new meter for daily readings during the challenge. The original glucometer is ONE TOUCH VERIO, the second is CVS Health Advanced Glucose Meter – both gave a completely different reading from the exact same blood sample. How can this be so??
You will be surprised to learn that this is normal and considered acceptable, though of course confusing and definitely not ideal.
So let's explore this in a little more detail, including:
what's considered an acceptable variance
how the best blood sugar monitors are tested for standards
most accurate blood sugar monitors according to science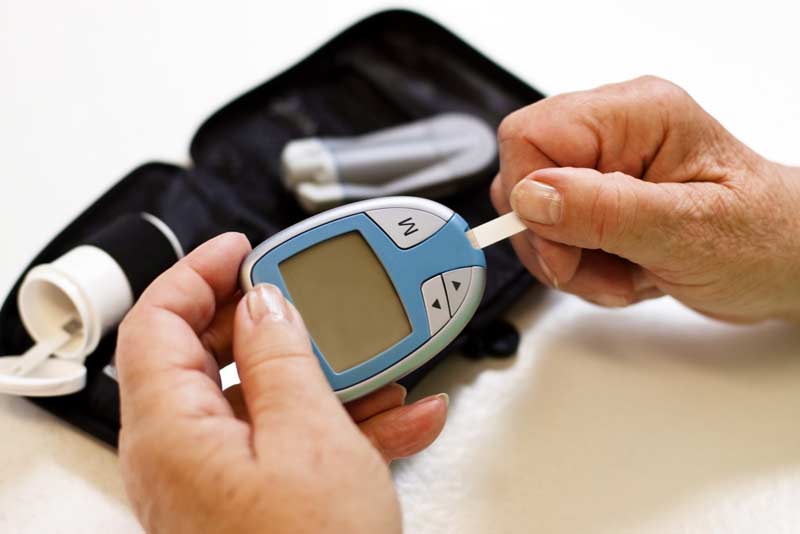 What's considered an acceptable variance for monitors?
The FDA standards allow a 15% variance in home monitors.
This certainly is confusing and definitely not ideal but it is a fact. This variance is considered acceptable.
Even for hospital monitors a variance of 12-15% is considered acceptable.
How the best blood sugar monitors are tested for standards?
There are two widely accepted standards:
The FDA – over-the-counter monitors must meet data pair tests to be within 15% variance.
The International Organization for Standardization (ISO 15197:2013) – 15% variance for levels above 100 mg/dL (5.6 mmol/L), or a maximum of 15 mg/dL (0.8 mmol/L) for levels under 100 mg/dL (5.6 mmol/L).
So in general, these standards set the accuracy limits of a 15% variance for blood sugar monitors.
Depending where in the world the monitors are marketed, they are required to meet these standards.
But these monitors are not frequently tested by an independent body. And according to science, companies are deceiving customers because many of these blood sugar monitors don't measure up to these standards!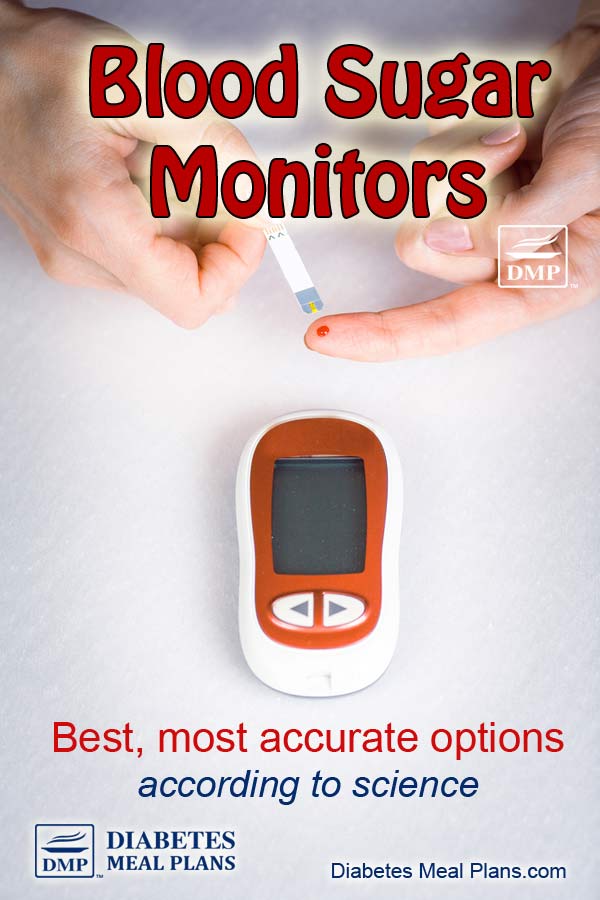 The most accurate blood sugar monitors, according to science
Researchers investigated 18 popular blood sugar monitors cleared by the FDA, representing approximately 90% of commercially available monitors. They set the upper limit to 15% variance on readings.
Out of the 18 blood sugar monitors tested, only 6 monitors passed both the FDA and ISO accuracy tests!
The best, most accurate blood sugar monitors are:
Roche Accu-Chek Aviva Plus
ARKRAY Walmart ReliOn Confirm (Micro)
AgaMatrix CVS Advanced
Abbott Diabetes Care FreeStyle Lite
Roche Accu-Chek SmartView
Bayer Contour Next
This is quite surprising being that people with type 2 diabetes and prediabetes depend on their blood glucose monitors for day-to-day management.
It is even more surprising that compliance is largely left to manufacturers and is allowed to pass the FDA and ISO tests without an independent body regularly evaluating monitors for their accuracy. Crazy stuff!
You deserve to be informed about this! Especially since blood sugar monitoring is so critical to self-care in diabetes. The more accurate a meter, the better a person can manage their health. 
Thankfully, the Diabetes Technology Society now has a blood sugar monitor surveillance team. They produced the research on the accuracy of these monitors presented above.
We will be keeping an eye on their future research so we can keep you updated.