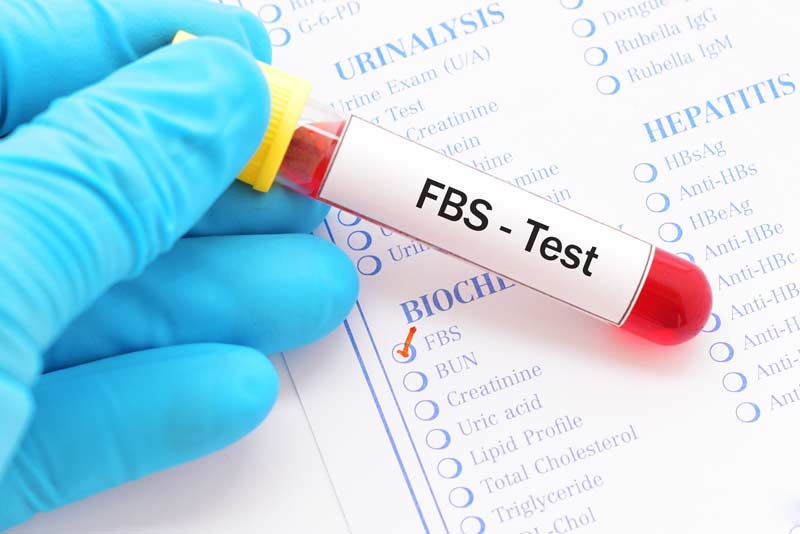 Type 2 diabetes is a slow developing condition and can often go unnoticed for a very long time.
We can have pre-diabetes/insulin resistance for 5-10 years before an 'official' diagnosis and for this reason diabetes often gets overlooked, meaning many people are walking around not knowing they are prediabetic or diabetic.
It's good to get regular fasting blood sugar tests but also ask your doctor to test for insulin resistance, because if you catch it early you can prevent an 'official' diagnosis from ever occuring.
Having the insulin test is VERY important because you can have a normal blood glucose level but have high insulin and this can be an indicator that you need to take some positive healthy action.
Signs and Symptoms of Diabetes: Type 2
As suggested above, signs and symptoms can be unobvious so for this reason just be sure to get regular health checks.
The 3 P's: Most Common Symptoms
There are 3 P's that are the most common symptoms of type 2 diabetes to look out for:
Polyuria – having high blood glucose makes your blood thick, sticky, and syrupy, so the body draws more fluid into the bloodstream but at the same time has to eliminate that. The result is frequent urination (polyuria – means more urine), increased thirst, feeling dehydrated or having a dry mouth.
Polydipsia – means increased thirst. But don't reach for the sugary drinks because it only makes things worse. The polyuria and polydipsia are closely related.
Polyphagia – you feel hungry because the glucose is not moving into the cells like it should be, instead it's staying in the blood stream and sending the wrong hunger signals to the body. You may have just eaten but you're still hungry.
So remember the 3 P's as the most common signs:
Polyuria – increased urination
Polydipsia – increased thirst
Polyphagia – increased hunger
These 3 signs and symptoms are the most common and as you can see, they are not easily recognizable as a 'symptom'. You could think you are just thirsty all the time because it's hot or you may not even know why, yet it could be something more serious.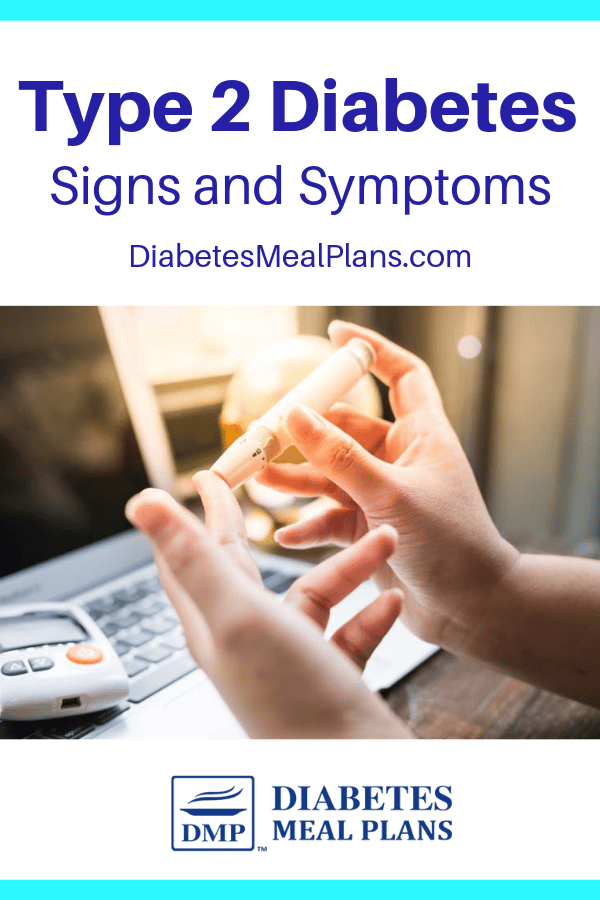 The Full List Of Signs & Symptoms
Here's the shortlist of other signs and symptoms:
Increased thirst and frequent urination, especially at night
Increased hunger
Fatigue
Feeling dehydrated or having a dry mouth
Weight loss or gain
Cloudy thinking and brain fog
Blurred vision
Slow-healing sores or frequent infections
Areas of darkened skin, especially in skin folds like under the arms or around the neck area.
If you suspect something, go get tested!
It's best to catch diabetes early because having high blood glucose causes damage to the body and increases the development and risk of other conditions such as heart disease, kidney and eye problems.
So again, if you suspect something, go get tested!
Wishing you the best in health 🙂
P.S. Why not start eating better right now?
Get a meal plans subscription and let us help take the stress out of healthy eating!
References+