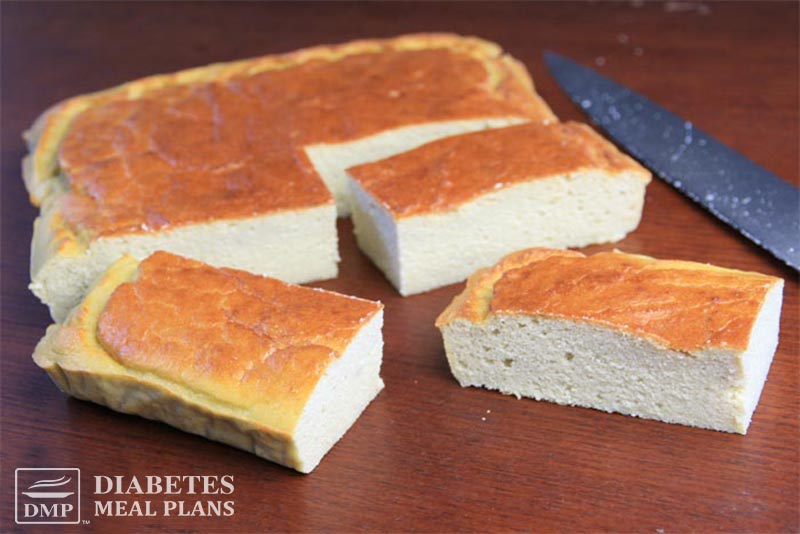 I've had several people ask about ideas for low carb diabetic friendly breakfasts that aren't just eggs.
This breakfast cake actually came about by mistake. I was making pancakes and got the mixture wrong, so instead of throwing it away, I decided to bake it and see how it turned out as a cake.
Well…funny how some of the best things are mistakes, because this cake turned out moist and super delicious. You can cut off a big slice and eat it as it is. Because of the vanilla protein powder and the coconut flour combined, the cake has a mild, sweet flavor.
Or if you want something a little more decadent, try slicing a piece of the cake in half like a bread and top it with peanut butter and strawberries, or a little cream cheese and a sprinkle of cinnamon. Delicious!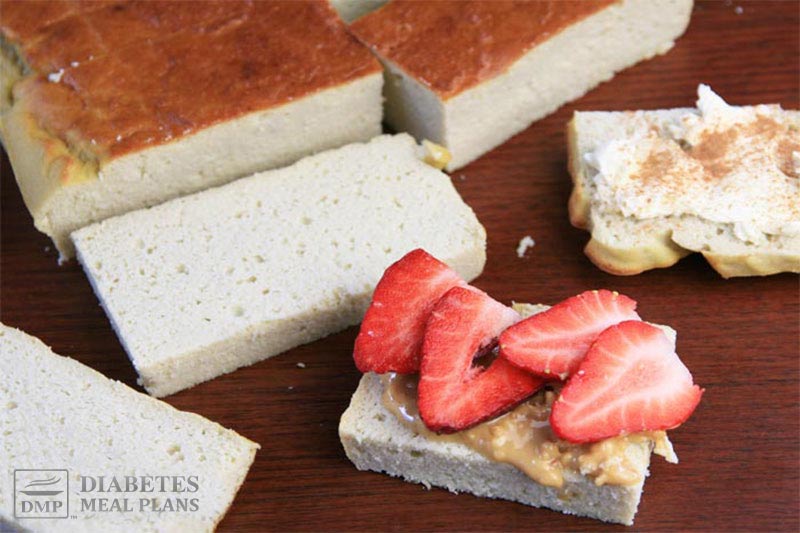 Either way, I know you'll love it. And like all our recipes, it's super easy to make!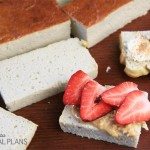 Pin Recipe
Diabetic Low Carb Breakfast Cake
Ingredients
1/2

cup

coconut flour

4

Tablespoon

vanilla protein powder

1/2

teaspoon

baking soda

1/8

teaspoon

salt

6

egg

1/4

cup

olive oil

3/4

cup

Water

Baking paper
Instructions
Preheat the oven to 350°F/ 180°C.

Place the first 4 dry ingredients into a food processor, blend for 10 seconds to combine.

Add the rest of the ingredients and blend until well combined.

Line a square baking tin (20cm/ 8″) with baking paper so it lines the bottom and sides of the pan; then pour the batter mixture into the pan.

Bake for 50-60 minutes (to check, stick a skewer in the cake – if it comes out clean it's cooked); remove from oven, remove cake from the tin and cool on a wire rack before serving.
Notes
Store in an airtight container for up to a week.
Share by Email
Share on Facebook
Share on Twitter
Pin Recipe
Please share, tweet, or pin this great recipe to share the foodie love 🙂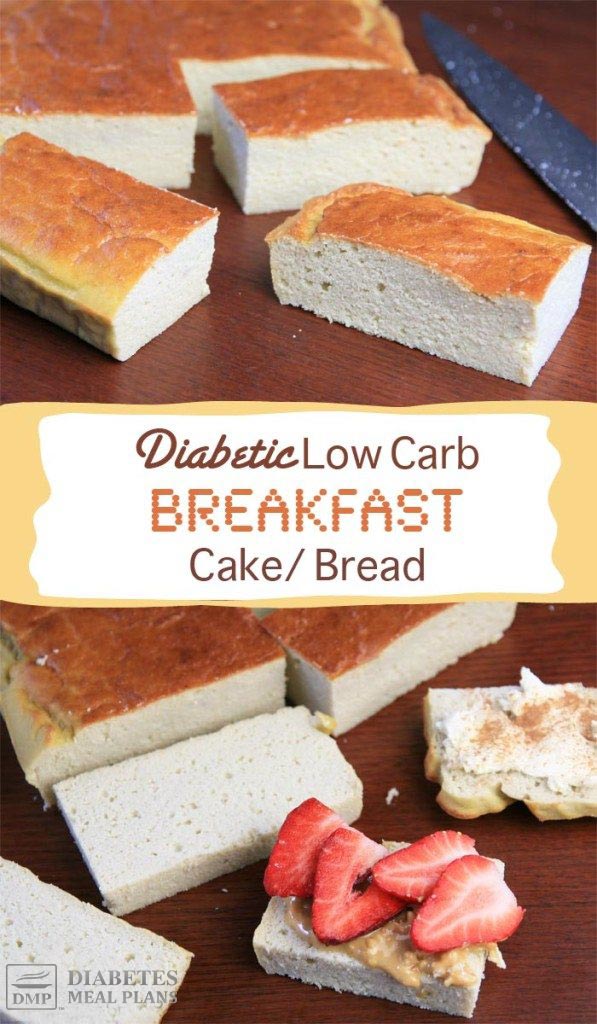 Subscribe for Weekly Nutrition Tips & Recipes