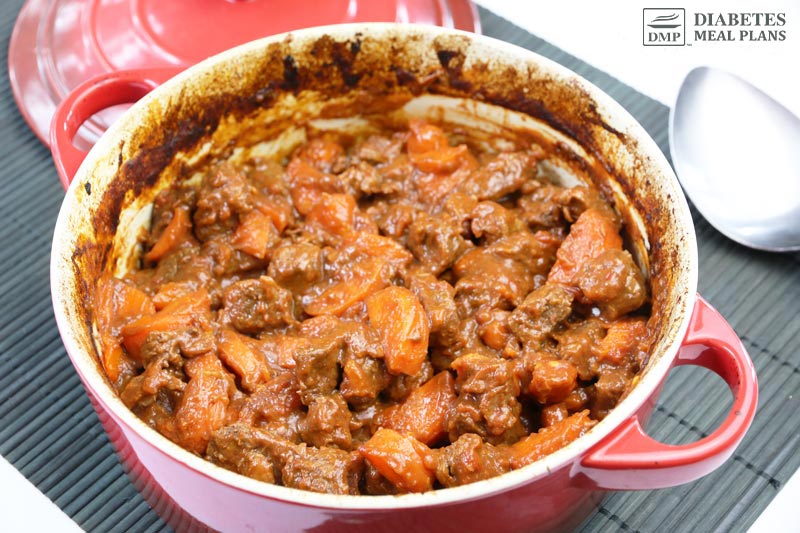 We're all about easy meals here because I like to get meals on the table fast. Do you?
Seriously, I LOVE my crockpot. It's been a savior for getting meals on the table in those busy times. Having a houseful of kids (thankfully not anymore) and being super busy, over the years if I knew I was going to be home late, the crockpot would go on low and voila…dinner cooked when you get home!
Thankfully I now work from home, but I use the crockpot for super busy times (or lazy times) and it just generally makes things easy. Casseroles are great too. I call them 'set and forget' (just remember the timer!), because you put it in and then forget about it until it's done.
So this chili beef recipe can be made in both the crockpot or as a casserole. And best of all it's a freezer meal too.
How To Make This A Freezer Meal
To make it into a freezer meal, simply load a large (20 cm- 8″ square) zip lock bag with your ingredients. Put everything in there, except the water and thickener and freeze it. Simple as that. It will keep in the freezer for up to 3 months.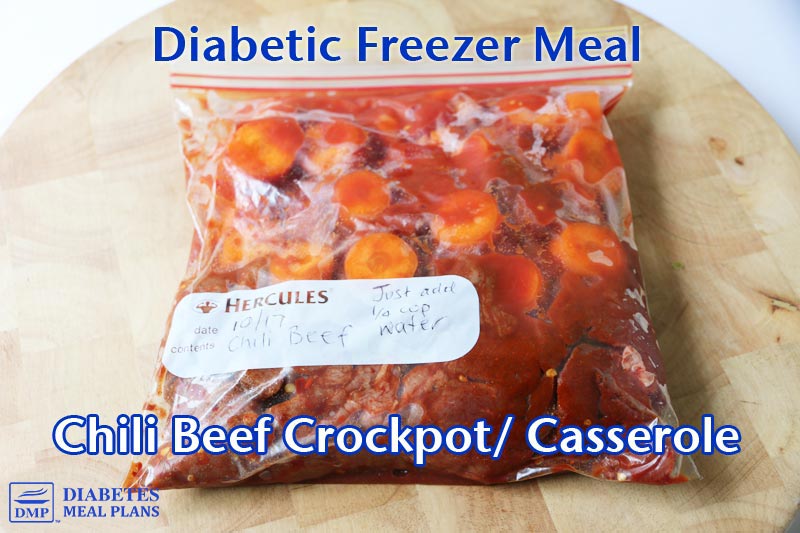 When you're ready to eat it, thaw overnight, put in the crockpot, add 1/4 cup water, and leave for 8-9 hours on low – 6 hours on high.
Or to cook it in the oven, preheat oven to 200°C/ 390°F and cook for 1.5-2 hours. Beef is always nice when it's super tender.
Serve as it is, or like I do, serve it with a side of greens like baby spinach or lettuce.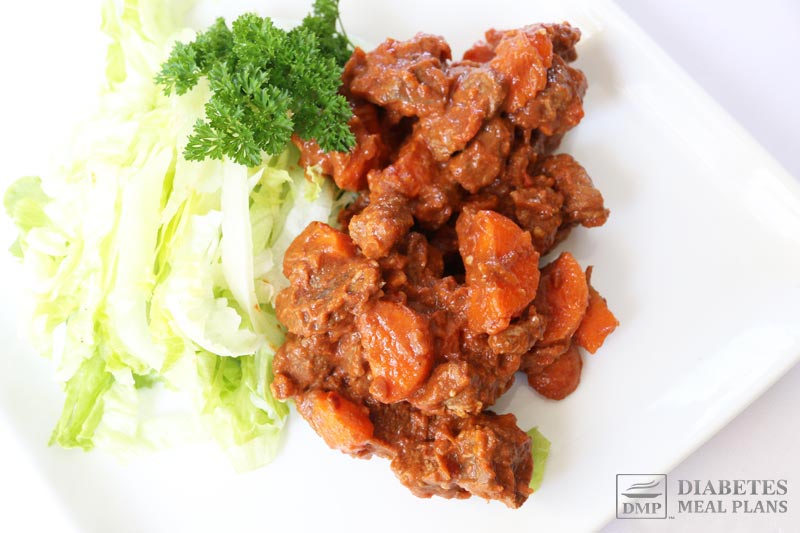 Give it a try and let me know how you go.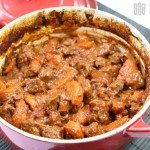 Pin Recipe
Chili Beef Crockpot or Casserole
Ingredients
The crockpot/casserole
31.7

oz

beef rump steak

– diced

3

carrot

– sliced

1

Tablespoon

sweet paprika

1

teaspoon

ground cumin

1/2

teaspoon

chili flakes

2

Tablespoon

tomato paste

1/2

can (14oz)

diced tomatoes

1/4

cup

Water
To thicken
1

teaspoon

gluten free flour

3

teaspoons

Water
Instructions
If cooking in the crockpot – Add everything into the crockpot and cook for 6 hours on high, 8-9 hours on low.

If cooking in the casserole dish – preheat oven to 200°C/ 390°F and cook for 1.5-2 hours. If you're not freezing the meal before hand, you can fry off the beef in a pan for 4 minutes before adding it to the casserole dish.

To thicken, stir the flour and water together to form a paste, and slowly mix into the beef and sauce while it's still hot. Stir it around and it will thicken up.
Share by Email
Share on Facebook
Share on Twitter
Pin Recipe
Please share, pin, or tweet this post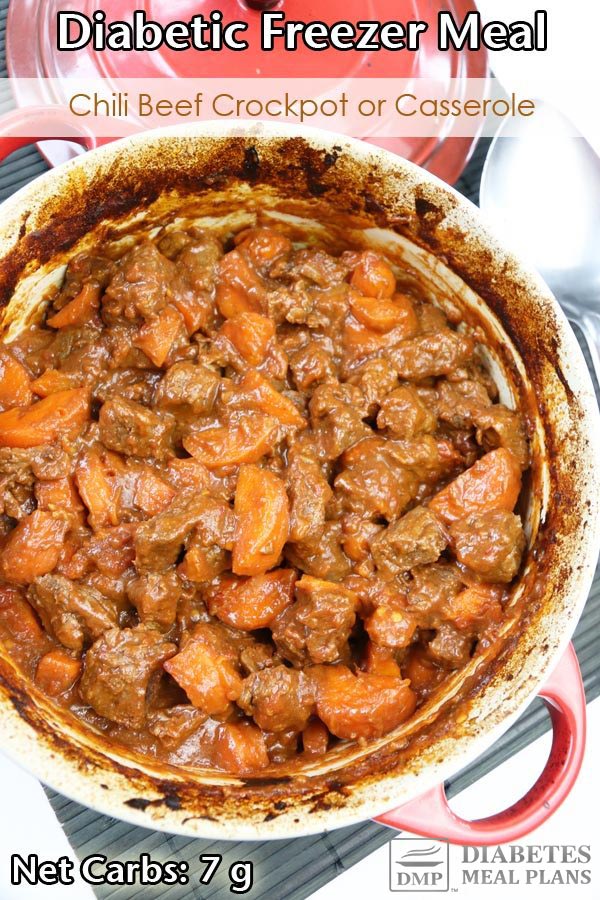 Subscribe for Weekly Nutrition Tips & Recipes