Reader question:
I found that I am avoiding carbs as much as I can. Or I select small amounts hoping to balance my meals. I have keep my BS below 100 but still hungry. Where do I go from here?"
Great question. If you have one, click here to submit it.
Cutting The High Carb Foods
Cutting high carb foods like bread, cereal, pasta, rice and potatoes is the best ways to lower blood sugar and even 'reverse' your diabetes.
But when you do give them the cut, it can leave you, well, hungry. It's usually down to a couple of simple mistakes (we'll get to these in just a moment).
Just think of these high carb foods. Let's take breads and pasta as examples.
When we eat them they are bulky foods, they tend to bloat us and make us feel more full. It's a 'sensation' we get used to.
When we cut them out, we no longer get that bloated, bulky feeling. This in itself does take a little getting used to.
But it does come down to a bit more than that.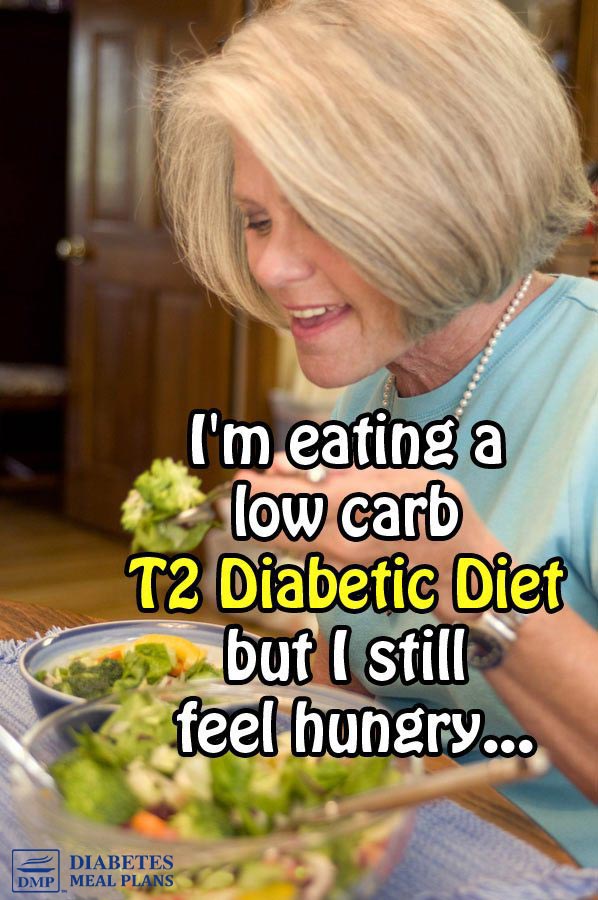 You Need To Eat More
When switching to a low carb diet, many people eat too much protein.
What you really need to do is replace the high carb foods with other carbohydrates – VEGETABLES!!
Most people don't eat enough vegetables. Even if you're eating some and feel like you're loading up your plate, you could probably eat more. They contain low calories compared to bread or pasta, so naturally you will need more of them.
Vegetables contain loads of fiber, both soluble and insoluble, and the fiber helps fill you up too.
A low carb diet is not a no carb diet. You're still eating carbs, but you're getting all your carbs from healthy, nutrient dense veggies.
Eat as many veggies as you want from this list. In fact, you can keep munching on the veggies in that list all day long if you want to.
Eat More Fat
If you decrease carbs you also need to increase fat intake.
It is almost impossible to eat a low carb and low fat diet. Quite simply, your body needs the fat.
That's not a free license to go and chow down on all the pork rinds and bacon fat you like, far from it. Those are not healthy options.
We're talking about eating more avocado (try our guacamole dip), nuts, seeds, olives, virgin olive oil, cheese, and cottage cheese.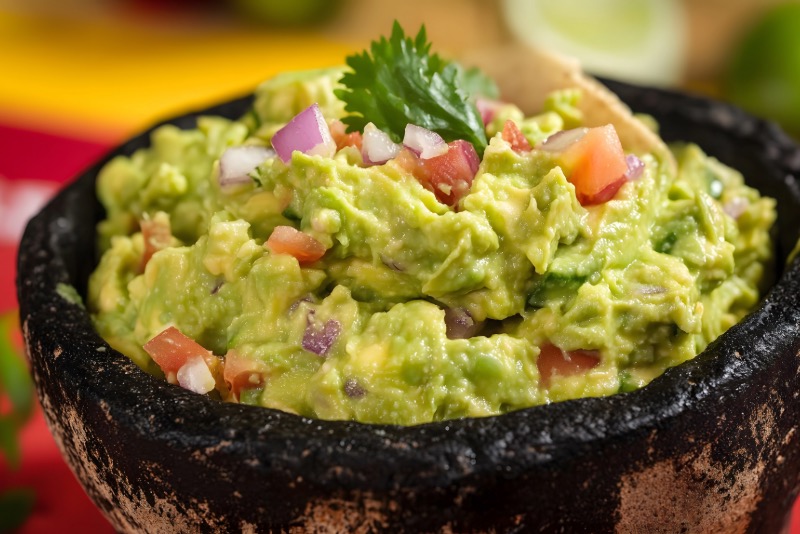 You can sprinkle nuts and seeds over your salads and meals. Do the same with olive oil. Grab a handful of macadamia nuts. Or put some avocado slices or a spoonful of cottage cheese on top of your veggies.
The point is that, you really shouldn't be hungry so it means you need to make some adjustments.
Sure, it can take 3-4 weeks for your body to get used to living without all those carbs. But when you're cutting them down, or out, make sure they are replaced with something.
For example, if you're cutting out rice – eat cauliflower rice with your meal and include a side salad sprinkled with nuts and olive oil.
If you're cutting out pasta, serve your bolognese sauce with loads of steamed veggies and cheese or cottage cheese.
Drinking more water can help too. Make sure you're drinking at least 1.5 liters per day.
Need some extra help with balanced low carb meals?
Because it's the best thing you will ever do!
Access to:
Food lists & resources
Ready-made meal plans
A database of low carb diabetic recipes
Virtual cooking classes
Support & motivation
CLICK HERE to learn more and join the VIP Members Club
Please share, pin, or tweet this post. 🙂