If you love tacos then you will absolutely love this low carb fresh version of a taco meal.
Succulent tomatoes sliced into wedges, filled with spicy ground beef and topped with yogurt or sour cream and cheese.
Eat the meal with fresh tomatoes, or oven bake for melt-in-your-mouth tomatoes.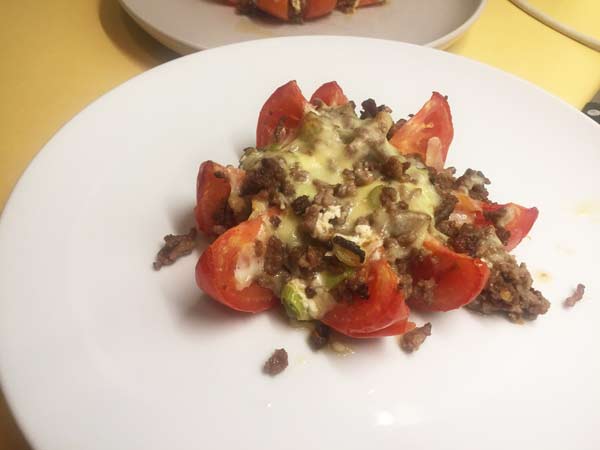 You can use ground chicken or turkey in place of beef if you prefer. And feel free to add more deliciousness to the dish with different types of cheese, the addition of guacamole and some shredded lettuce.
The options are endless, but here, this meal is meant to be just 5 ingredients – for simplicity!
DMP have created hundreds of 5 ingredient meals for our members. These exclude a few staples such as oil, salt, pepper, vinegar and lemon.