Arugula, also known as rocket, is a super-nutritious green leafy vegetable that generally enjoys less time in the limelight than other, more well-known greens.
However, many people don't realize that it's just as nutritious as its leafy green lookalikes. In fact, arugula actually belongs to the same plant family as mustard greens and kale!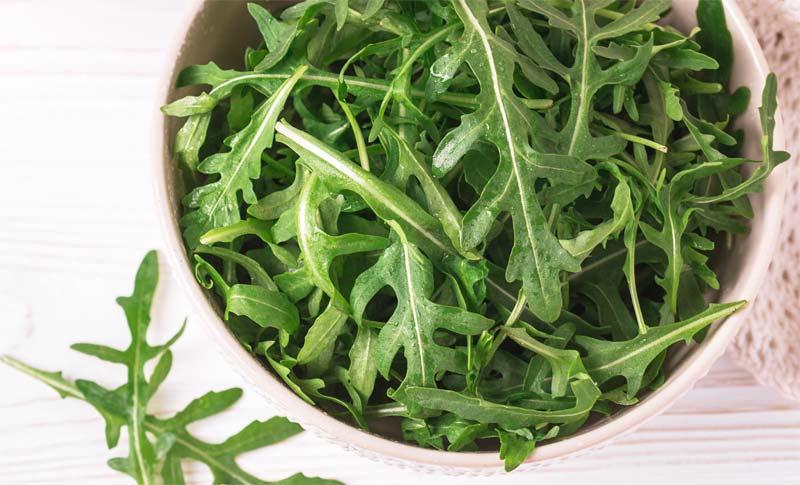 We recommend greens as the number-one component of a healthy diabetes diet. It's an "all-you-can-eat" type of veggie with a wonderful light peppery flavor and a jaw-dropping number of health benefits.
Arugula Nutrition Facts
Eating arugula is a great way to get in a huge proportion of your daily vitamin K and vitamin A, and it also contains high levels of vitamin C, folate, and calcium.
Arugula is extremely low in carbs, fat, sugar, and calories. One cup contains just five calories and less than one gram of carbohydrates!
It contains high levels of antioxidants that are especially beneficial for diabetes.
Arugula has a low glycemic index of just 32.
Health Benefits of Arugula
Alpha-lipoic acid (ALA): This antioxidant is present in high levels in arugula. It can improve glucose transport into cells (thus lowering blood sugar and A1C), promote good eye health, and prevent neuropathic complications of diabetes.
Vitamin K: Can improve bone health and prevent fractures. Vitamin K helps your body absorb calcium, and may even reduce insulin resistance in older adults.
Vitamin A: This antioxidant promotes eye and skin health and supports the immune system
Chlorophyll: Reduces inflammation and may help regulate blood sugar.
Calcium: For healthy bones and may help regulate glucose metabolism.
Research on Arugula and Type 2 Diabetes

Arugula contains isothiocyanate compounds such as sulforaphane and erucin that may reduce the risk of several different kinds of cancer and decrease inflammation and oxidative stress in the body. Sulforaphane can also improve insulin response.
Vitamin K may also play a role in improving glucose metabolism and insulin sensitivity, as well as preventing type 2 diabetes overall. Two cups of arugula can give you over half of your daily vitamin K requirements!
Arugula is high in lutein and zeaxanthin, two antioxidants important for eye health. Since eye problems are a very real risk in diabetes, consuming lots of lutein and zeaxanthin may help reduce your risk of blindness, glaucoma, macular degeneration, and other devastating vision issues.
The high amounts of vitamin A present in arugula may also be helpful in regulating insulin release.
Points for Consideration
If you are taking blood-thinner medications such as warfarin, it's important to be aware of arugula's high vitamin K content. This is because vitamin K is involved in blood clotting, and suddenly consuming considerably more or considerably less vitamin K can affect your medication's efficacy.
This does not mean you need to avoid vitamin K foods but just keep your daily intake levels consistent.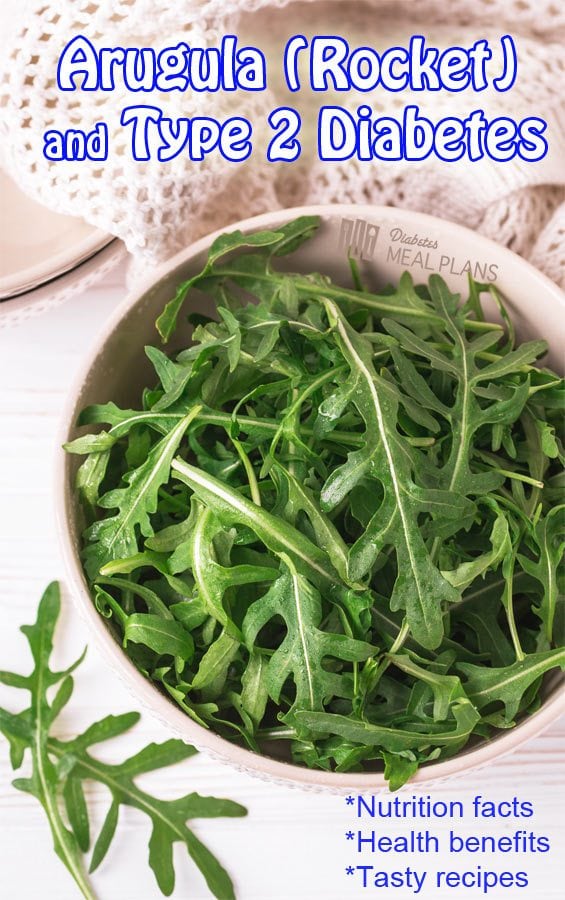 Arugula in the Kitchen
Selection
Choose bright-colored greens that look crisp, and avoid slimy or shriveled-looking stems. Note that pre-washed, pre-packaged varieties are usually baby arugula, and will taste less peppery than mature varieties.
Storage
Bunched arugula can be wrapped loosely in paper towel and stored in a plastic bag in the refrigerator for up to a week. Pre-packaged arugula can be left in its package until you're ready to use it and will store for about one week.
Uses
Cut off the tougher stems and gently rinse the arugula leaves under cold water. Dry the clean leaves in a salad spinner, or pat them dry with paper towels.
Raw arugula is a fantastic and often unexpected way to enhance the taste of any salad. Steamed or sautéed, it can also be served as a side dish to chicken or fish. Try stirring it into soup for an extra pop of color and nutrition, or mix up some spicy arugula pesto (recipe below)!
Cooking
If steaming, remove the leaves from the water immediately after it comes to boil to prevent them from becoming slimy. Try drizzling the leaves with a bit of omega-9 rich olive oil.
If sautéeing, remove the leaves from heat as soon as they begin to wilt and turn bright green – it doesn't take long! Try seasoning them with a delicious dash of lemon juice, and you'll please even the most veggie-phobic eaters.
The rule of thumb with cooking leafy greens like arugula is they don't take long, so when adding the leaves to cooked dishes, add them right at the end to ensure you retain their goodness.
Cutting Techniques
Arugula is quite easy to cut – simply slice off the stems and cut the leaves crosswise into ⅓-inch wide strips – or smaller or larger, depending on your preference!
Or, if you're feeling lazy, simply use your hands to shred the leaves. 😉
Arugula Recipes
Spicy Arugula Pesto
Click here for the arugula pesto recipe
Beetroot Walnut Salad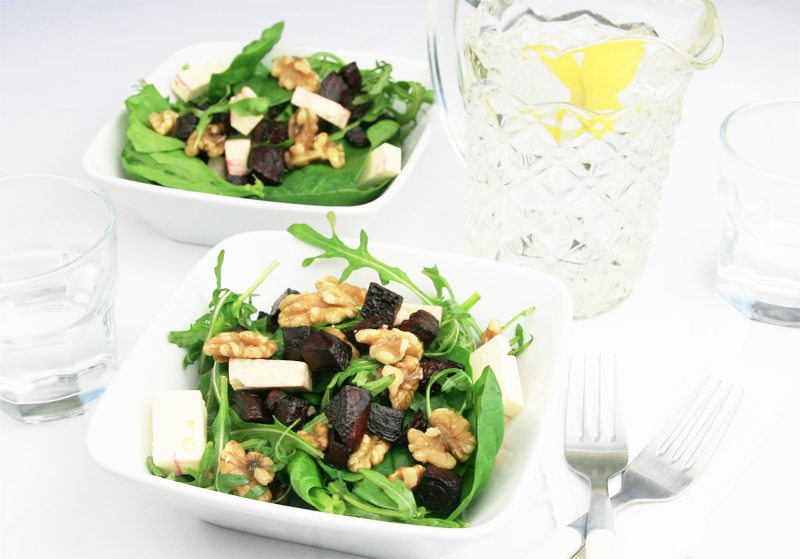 Click here for the salad recipe
Bowl of Greens
Include a side salad at every meal full of leafy greens such as arugula – it's a great way to get your daily dose of vitamins and minerals!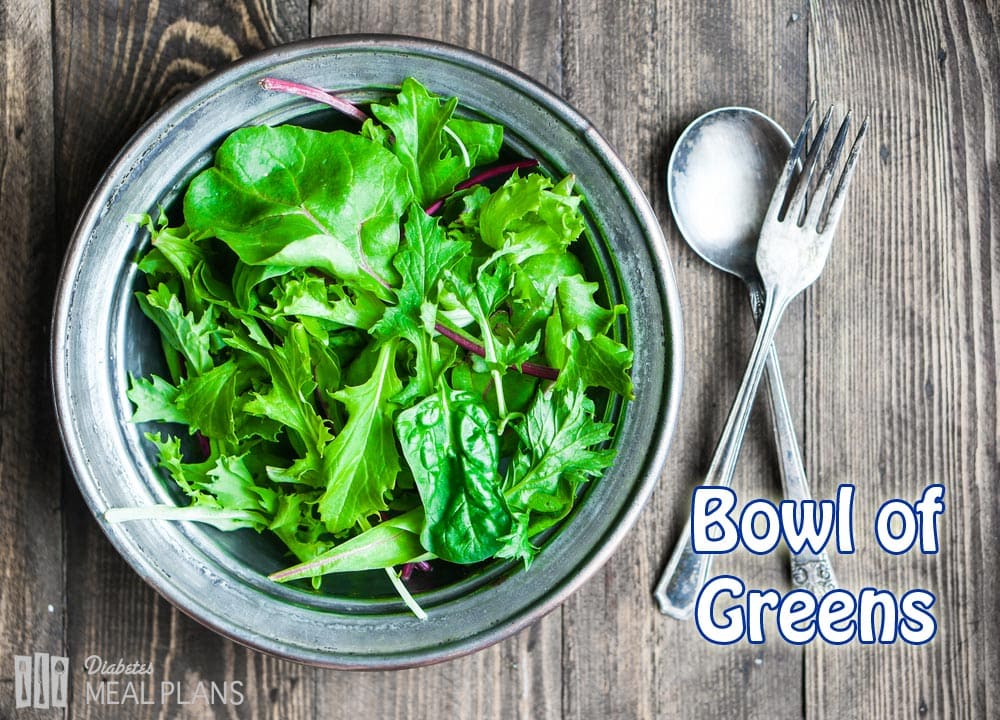 Click here for the bowl recipe
Please pin, tweet or share these great arugula benefits with others. Thanks!