You might be familiar with alternative sugars like stevia and splenda, but tagatose is a sugar substitute you might not have heard of.
Or if you have heard of it, you may be wondering whether it's a good match for people with type 2 diabetes or prediabetes.
Since we've had a few questions about this lesser-known sweetener, that's exactly what we're here to explore.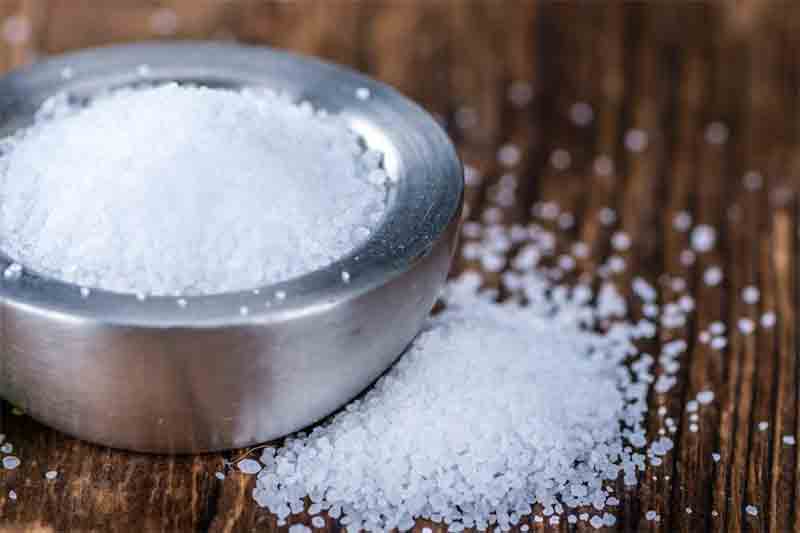 What is Tagatose?
Unlike artificial sweeteners (aspartame, acesulfame potassium, saccharin and sucralose), tagatose is not a man-made chemical compound. It is a natural sweetener found in small amounts in dairy and fruit.
Tagatose is derived from lactose, the sugar found in cow's milk, but it is still safe to consume even if you are lactose intolerant. During processing, the lactose is broken down by an enzymatic process and then the product is crystalized into the white powder that is ready to be eaten.
The end result is a low carb sweetener with the look, consistency, and taste similar to real sugar.
Coming in with an ultra-low glycemic index of only 3 and boasting a mere 1.5 calories per gram, tagatose is a viable sugar replacement.
Tagatose tastes 75-92% as sweet as sucrose (white sugar), so it can easily replace sugar in "diet approved products" like low calorie protein bars and sugar free sodas. You might even spot it in the ingredients list on the label of your toothpaste, chewing gum, or mouthwash.
And according to research, not only can tagatose take the place of high carb sugar in foods, it may also have a place in the treatment a of type 2 diabetes – making it a win-win sugar substitute.
Effect on Blood Sugar Control & A1c Levels
When you have type 2 diabetes, the goal is to achieve and maintain lower blood sugar and A1c levels. But an estimated 60% of diabetics are not reaching their target health goals with their current treatment regimen.
Interestingly, a number of research studies have shown that tagatose may play a role in stabilizing blood sugar to help people reach their targets.
One study in 480 diabetic patients found that drinking 15 g of tagatose (dissolved in water) before meals three times per day, could lead to lower A1c levels and improved fasting glucose levels.
The study took place over a 12 month period, and the researchers noted that the efficacy of the tagatose treatment increased as the participants consistently consumed it over time.
A study featuring 161 diabetic participants split the participants into three groups, each group either consuming 2.5 g, 5.0 g, or 7.5 g of tagatose daily over a 6 month period. The goal was to see which group would achieve a 0.5% or above reduction in A1c levels.
The results showed that 25% of the participants consuming the highest daily dose of tagatose (7.5 g) achieved the reduced A1c targets, while it was 19% in the 5.0 g group and 15% in the 2.5 g group. So, the highest dosed group (7.5 g) showed the greatest A1c improvement.
The group consuming the 7.5 g tagatose treatment also saw a significant drop in their fasting glucose levels of around 13.6 mg/dL (0.75 mmol/l), while the other two groups saw no significant change.
A third study found that, on its own, the oral administration of tagatose did not lead to any changes in the glucose levels of either healthy or diabetic participants. However, treating the diabetic participants with 75 g of tagatose before giving them an oral glucose tolerance test resulted in less of a rise in glucose and insulin levels.
A fourth study in Korean participants who consumed a tagatose-containing beverage found that prediabetic and newly diagnosed type 2 diabetic patients had lower blood glucose and insulin levels. These same effects were not shown in healthy people – so the tagatose does seem to have a beneficial effect specifically for people with high glucose levels.
So what is it about tagatose that seems to have these effects on blood sugar and A1c?
Researchers suggest that tagatose helps blunt the rise in glucose levels because it blocks the absorption of carbs/sugar from other foods.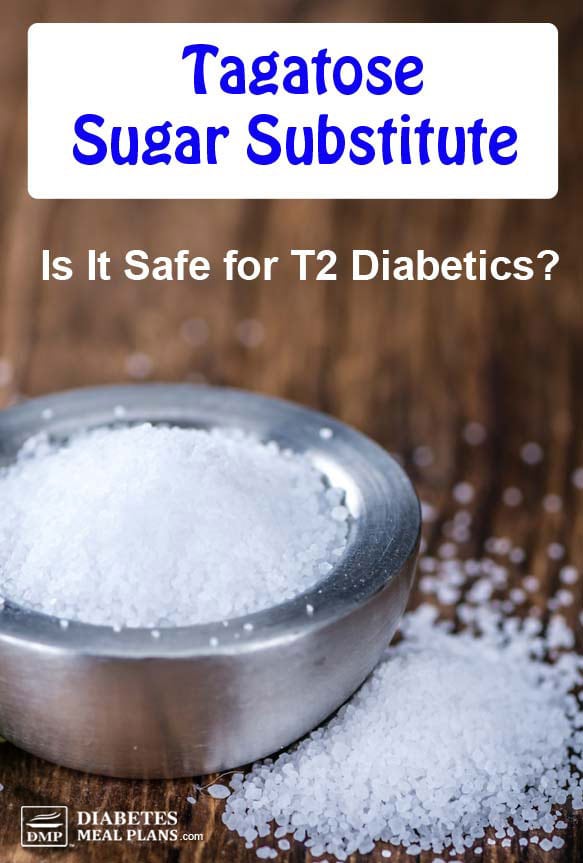 Effect on Body Weight
Tagatose may also act as a weight loss aid.
The previously mentioned study that tested 2.5 g, 5.0 g, and 7.5 g doses of tagatose also found that the treatment resulted in weight loss. Participants on all three doses lost weight, but the group on the 7.5 g dose saw the greatest weight loss, dropping an average 6.8 pounds (3 kg) over a 6 month period.
In another small study patients with type 2 diabetes consumed 15 g of tagatose, three times per day with meals for 12 months, and they saw an average 11.2 pound (5 kg) weight loss.
Tagatose appears to have some appetite suppressing effects that could make it a helpful tool for diabetics who struggle with appetite control and overeating.
Effect on Cholesterol
Tagatose may also have the potential to improve your cholesterol levels.
Studies have shown that consuming moderate doses of tagatose (15 g) may lead to an increase in HDL cholesterol as well as a decrease in LDL cholesterol and total cholesterol.
In terms of heart disease, it is thought lower LDL cholesterol and raising HDL cholesterol provides heart-healthy benefits.
Dosing and Side Effects of Tagatose
So… according to the research, tagatose is generally regarded as safe for consumption so if you want to use it as a sugar substitute, go ahead.
However, just be aware that tagatose may have side effects in some people – nausea, diarrhea, and flatulence. These are usually only experienced at higher doses but if you notice any of these side effects, another sugar substitute might be for you – try stevia, erythritol or xylitol.
Overall the good news is, there is currently no negative evidence surrounding the use of tagatose as a sugar alternative – so you can munch on tagatose-containing low carb snacks with confidence. Or, better yet, use it to bake your own goods because they'll always be better quality!
Please pin, tweet or share this info to help others. Thanks!