Meet Doug – a motivated member who has embraced home cooking and loves sharing his meals with us on Instagram.
Today Doug is here to share his experience as a member, the results from his participation in the 21 Day Lower Blood Sugar Challenge, and offer insights and advice, too.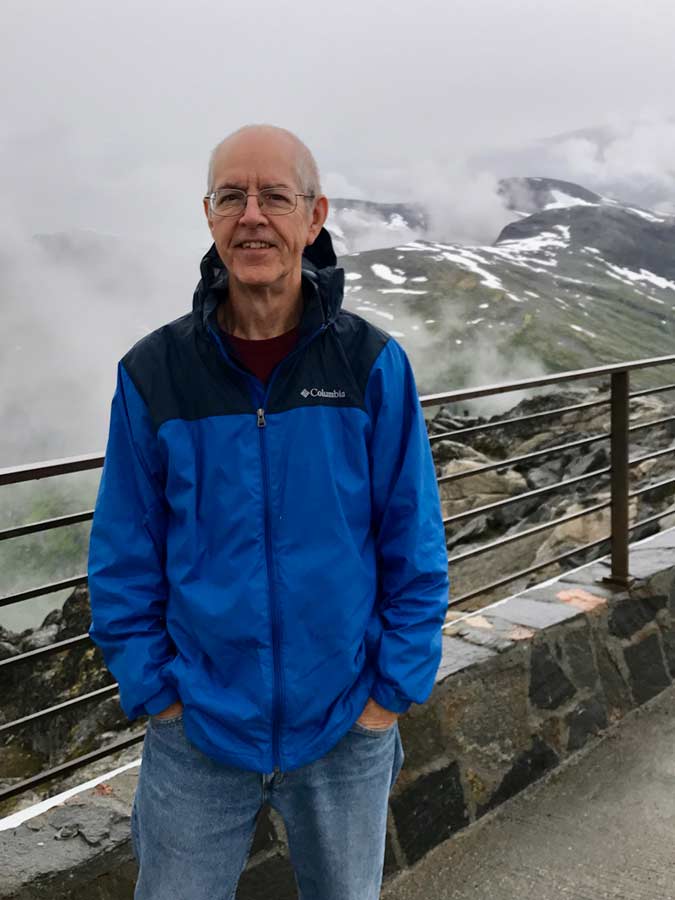 Tell us a little about yourself.
I retired from IBM as Senior Advisor after 34 years, plus 6 more years at Countrywide (now Bank of America) as Enterprise Architect. Currently, I'm a technical proofreader and editor of technical books and blogs for Manning Publications and Reedsy Ltd.
I have lived with type 2 diabetes for over 12 years, and take Metformin, Lantus, and Novolog. I use One Drop for diabetes management with a Chrome meter and unlimited test strips.
I live in the Texas hill country on Lake Travis west of Austin. I have been married for 51 years and enjoy our three grandkids who live fairly close.
I had lost over 80 pounds (36.2kg) from about 225 with 42" waist to 140 with 34" waist, where I have been stable for several years now.
I have never felt better, and focusing on lower-carb diabetes meal plans really does make a difference.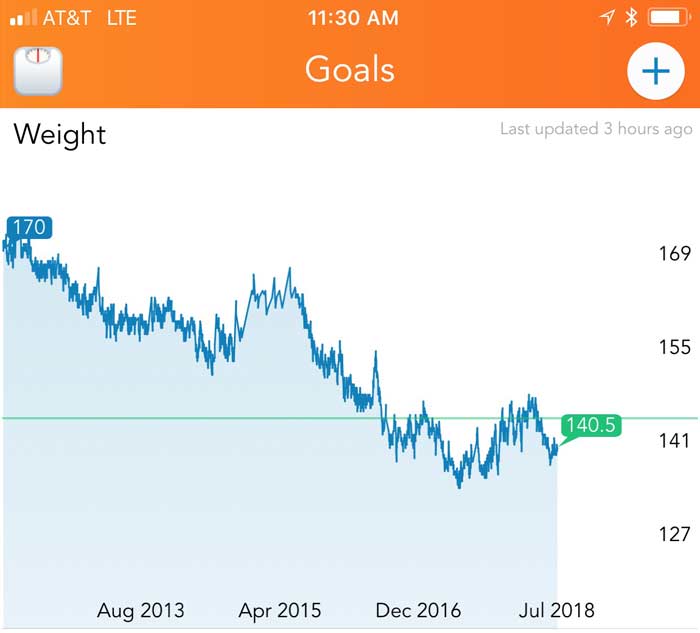 How long have you been a member?
I became a VIP member in March 2017, so this is my second year now.
What do you love most about being a member?
The weekly meal plans are fantastic with such a variety of recipes that are easy to follow.
I also like the cooking class videos, especially as a novice cook. The diabetes and nutrition information has been extremely helpful.
How many people do you cook for?
Generally, I would cook for both myself and my wife. I do need to prepare/cook more meals myself rather than depending on my wife.
Here's a short video preview of Doug's delicious meals and kitchen adventures.
What's your favorite vegetable? And did you always like it or have you grown to like it?
I guess zucchini must be my favorite vegetable since its so versatile and appears in many of my recipes!
I have always liked zucchini, but tended to just have it as cooked slices with parmesan. Now I have discovered many more ways to combine it with other ingredients.
I have tried many new things which I was surprised that I liked, including being successful at cooking and baking.
You recently participated in the
21 Day

Lower Blood Sugar

Challenge

, how did you find the experience?

The diabetes information, nutrition tips, and suggested recipes were very helpful.

It was also very interesting to view other participant check-ins and corresponding feedback.
What elements of the 21 day challenge did you benefit from the most?
I liked the daily focus on fasting blood glucose, as well as sharing my meal experiences (with food photos on Instagram).
For each meal, I logged photo, carbs, insulin, BG before, and 2 hours after (with delta change up/down). This food journal helped me to identify, analyze, and understand how healthy low-carb food impacts my blood glucose levels, averages, variability, deltas, highs, lows, and in-range %(between 70-180).
It helps me see how focusing on lower carbs benefits my diabetes significantly, which meals were better than others, and encourages me to continue this approach.
What were your results from focusing more for 21 days? Changes from start to finish?
I had significant blood glucose improvement with lower carbs during the 21 day challenge.
My fasting BG (mg/dL) went down from 142 to 114 (-28), and my after-meal BG dropped from 216 to 138 (-78) – in 21 days! (That's equivalent to 7.9 to 6.3 mmol/l for fasting glucose, and 12.0 to 7.7 mmol/l for after meal glucose)
My daily average BG improved from 193 to 142 (-51) – (equivalent to 10.7 to 7.9 mmol/l).
My blood glucose was within range (70-180) only 38% before the challenge. During the challenge it was in range 82% of the time (+44%).
My average daily carbs changed from 122 to 68 g (-54). I also reduced daily insulin from 16 to 12 units (-4).
These changes happened even through the Thanksgiving holiday with family visiting, so this is extremely encouraging. During this period, I didn't manage to use the DMP meal plans but still knew how to choose wisely to manage my levels!
Check out Doug's Kitchen Adventures on Instagram.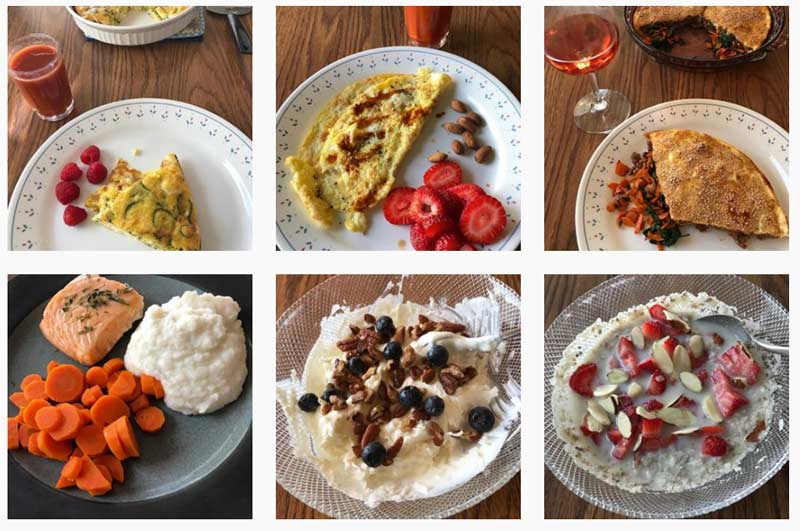 Follow Doug on Instagram at: @dpw67blog
Follow Diabetes Meal Plans on Instagram at: @diabetesmealplans
If you'd like to start sharing your pics, please use the hashtag #dmpshare and be sure tag us too @diabetesmealplans
Thanks for sharing Doug!
_____
Doug achieved some fantastic results in a short period of time!
Doug reduced his fasting glucose by 28 mg/dL (1.6 mmol/l), his after meal glucose by 78 mg/dl (4.4 mmol/l) and was in range 82% of the time, instead of just 38%.
When you make the right type of dietary changes, these type of results frequently do occur.
During the
21 Day
Lower Blood Sugar
Challenge
, we saw fantastic results like this from many participants.
Progress reports from just 21 days show:
Weight loss
38% of participants reported losing 1-4 pounds / 0.5-1.8 kg
22% reported a loss of 5-10 pounds / 2-4.9 kg
3% reported a loss of 11-20 pounds / 5-9 kg
After-meal (postprandial) blood sugar
85% of participants lowered their after-meal

blood

sugar

levels
Only 18.35% of participants' had after-meal

blood

sugar

levels in the healthy range before the

challenge

.
After the

challenge

50% of participants reported after-meal

blood

sugar

in the healthy range.
Fasting (morning) blood sugar
34% of participants said they achieved

lower

fasting

blood

sugar

levels
We hope that next time we run the challenge, you'll join in too!
___
Please leave your comments below to show your encouragement and support for Doug.