As a diabetic, it's important to be particularly mindful of your carbohydrate intake, as carbs have a direct impact on your blood sugar levels.
One of the most popular breakfast choices worldwide is cereal, but it can be challenging to find options that are both low in carbohydrates and suitable for diabetics. We're about to change all that!
Let's explore the benefits of low carb cereals for diabetics, along with store-bought and homemade recommendations to help make breakfast an enjoyable and nutritious part of the day!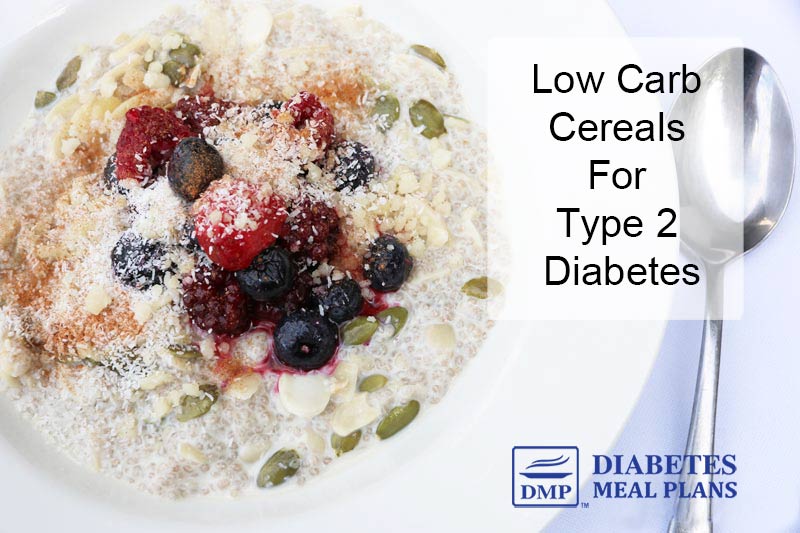 Traditional Cereals Are Problematic
To put it simply, traditional breakfast cereals often contain high amounts of refined sugars and carbs, which can lead to blood sugar spikes and difficulty in managing your A1c levels.
Here's a few examples:
Kellogs Raisin Bran, carbs 47g
Kashi Organic Honey Toasted Oat, carbs 35g
Kellogs Special K Red Berries, carbs 34g
Frosted Flakes, carbs 33g
Kashi GO Original, carbs 32.8g
Honey Nut Cheerios, carbs 30g
As you can see, all those carbs are not going to do you any favors; and these types of high carb cereals don't provide much nutritional value, so they are best avoided.
Low carb cereals are a healthier alternative that can help people with type 2 diabetes and prediabetes maintain better control over their blood sugar levels, and get more nutrition to support better health overall.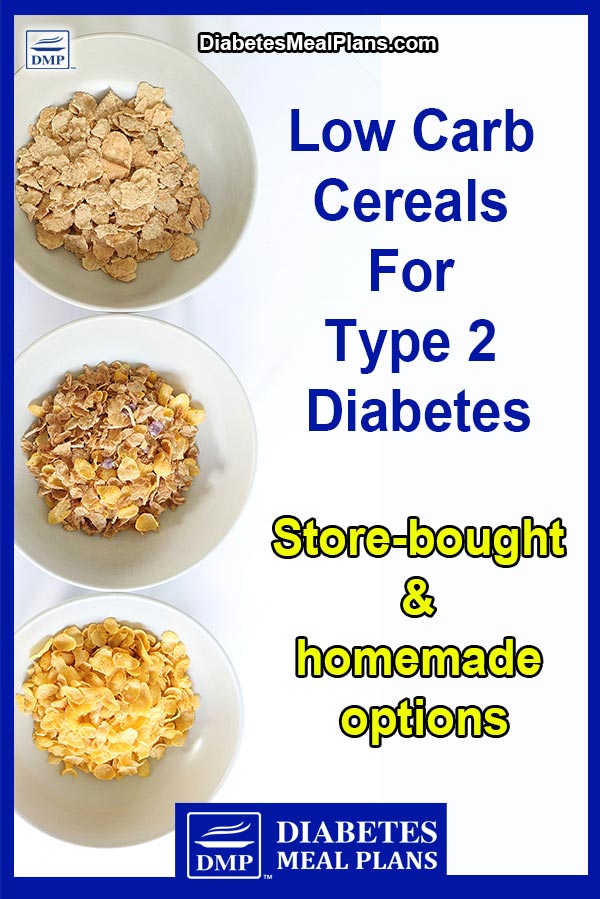 Choosing Low Carb Cereals
When looking for a low carb cereal suitable for diabetics, it is essential to read the nutritional label and pay attention to the following factors:
Carbohydrate content: Aim for cereals with fewer than 15 grams of total carbohydrates per serving. Remember to subtract the fiber content from the total carbs to calculate the net carbs, as fiber doesn't affect blood sugar levels.
Fiber: Choose cereals containing at least 3 grams of fiber per serving. Fiber promotes digestive health, supports weight management, and helps control blood sugar levels.
Protein: A higher protein content will help you feel full for longer and support blood sugar management. Look for cereals with at least 5 grams of protein per serving, but the more the better.
Sugar: Be cautious of added sugars of any kind. Ideally, choose cereals with no added sugars, or those sweetened with natural, low-glycemic sweeteners such as stevia or erythritol.
Ingredients: Choose cereals made from nuts and seeds, such as flax, chia, or hemp, which are nutrient-dense and offer additional health benefits.
Homemade Low Carb Cereals
Homemade cereals are the ideal option as you can control exactly what ingredients to include, keeping every meal as nutritious as possible. Here's two delicious cereals to try:
Store-Bought Low Carb Cereal Options
Thankfully more and more store-bought low carb cereals are becoming available. Here's some good options available at local supermarkets and online.
Per serve
Netrition
Magic Spoon
Magic Spoon Grain Free Cereal (Fruity Flavor) (online only), 1 cup (38g) – Carbs: 15g, Net carbs: 14g
Target
Catalina Crunch Cinnamon Toast Keto Cereal, 1/2 cup (36g) – Carbs: 14g, Net carbs: 5g
Wonderworks Keto Chocolate Cereal, 1 cup – Carbs: 16g, Net carbs: 12g
Walmart
NuTrail Keto Nut Granola (Blueberry Cinnamon), 1/3 cup (35g) – Carbs: 11g, Net carbs: 7g
Lakanto Cinnamon Almond Crunch Granola, 1 cup (60g) – Carbs: 10g, Net carbs: 6g
Whole Foods
Catalina Crunch Chocolate Peanut Butter Keto Cereal, 1/2 cup (36g) – Carbs: 1g , Net carbs: 5g
Amazon
Hope you found this info helpful; and if you did, please share it around!