Welcome to another installment of Fitness Fridays!
So far we've covered:
And today, chair leg lifts
The main reason we started posting more about exercise is because you asked!
We had so many people say things like: "I wish there were more exercise videos for people with diabetes" "people with nee problems" "unfit people" and on and on. So, we're helping you out!
We're gathering all this info up and once we have a collection of exercises, we can then help you put them into some sort of routine.
Chair Leg Lifts
These chair leg lifts are super easy. But don't let that make you think they aren't effective. Oh yes, they still give you a great workout!
Even if you have bad knees, a bad back, or some other 'bad' area, you should be able to manage these exercises okay.
Once you build up your strength a little, strap on some ankle weights for extra resistance. If you don't have ankle weights, use a sock or some scrap material to tie a tin can around your ankle – your tuna or canned tomatoes 🙂 – these work very effectively as weights.
Here's a second video that has a slight variation on the exercise, where he starts with a straighter leg. This will also be more difficult than doing it as outlined above.
Give these a try and get those leg muscles pumping. These are great for working your big quadriceps muscle at the top of your thigh.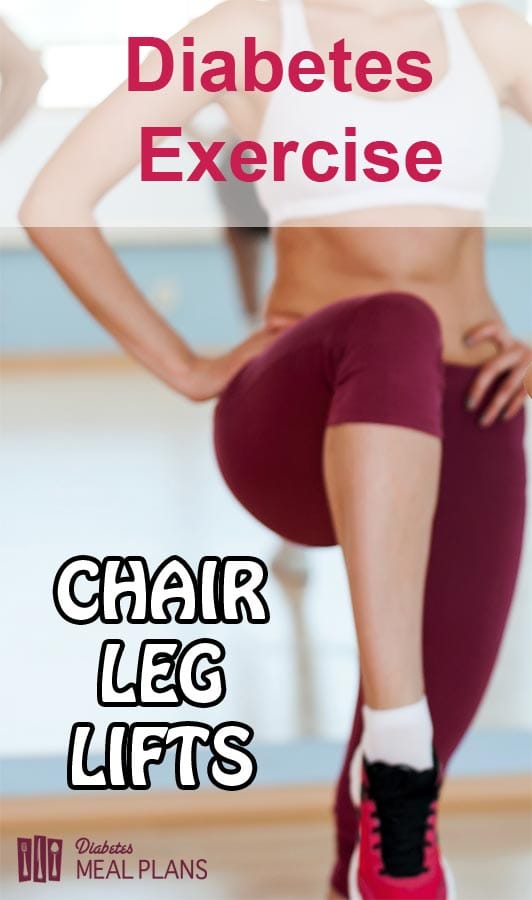 Please share, pin, or tweet this post. 🙂
CLICK HERE
to subscribe and stay in the loop. There's always loads of great tips, info, and delicious recipes too.