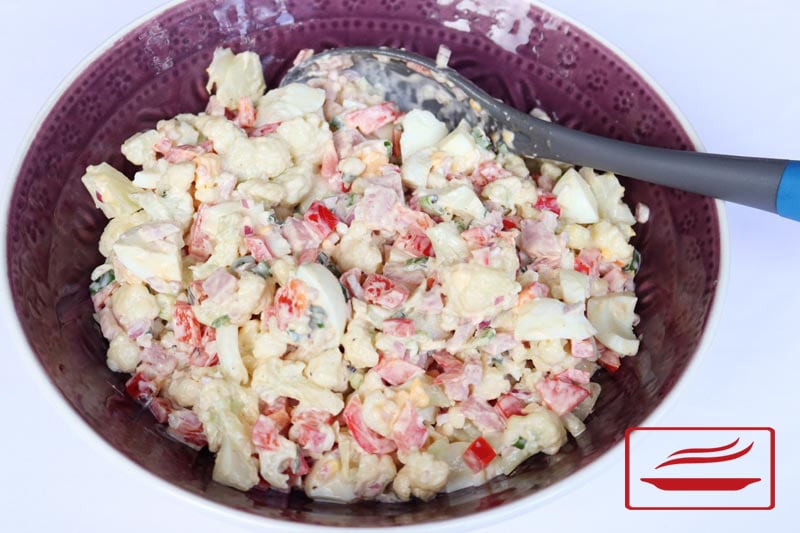 Cauliflower… it makes the perfect potato substitute.
Seriously!
If you served this "potato" salad to your family or guests, they won't know the difference. Or, if they do, they'll love it just as much.
We've got another great "potato" substitute recipe: Cauliflower Mashed "Potatoes"
You simply must give both of these recipes a try. You'll love them and so will your blood sugar levels!
And by the way, don't be scared of eating eggs, and the yolks, too.
Cholesterol in foods does not influence cholesterol in your body. This is one of the biggest myths in nutrition.
COOKING CLASS
RECIPE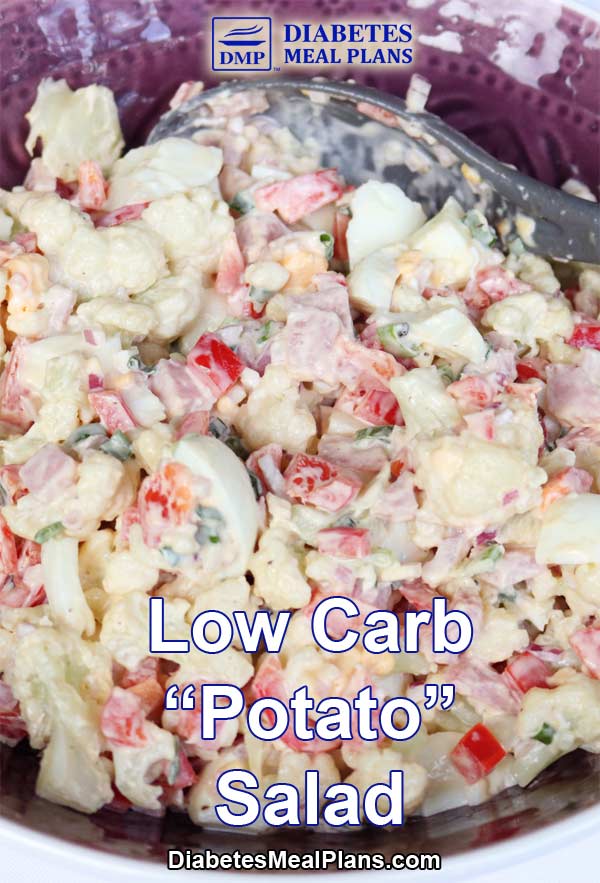 Please pin, tweet or share this delicious recipe with others.