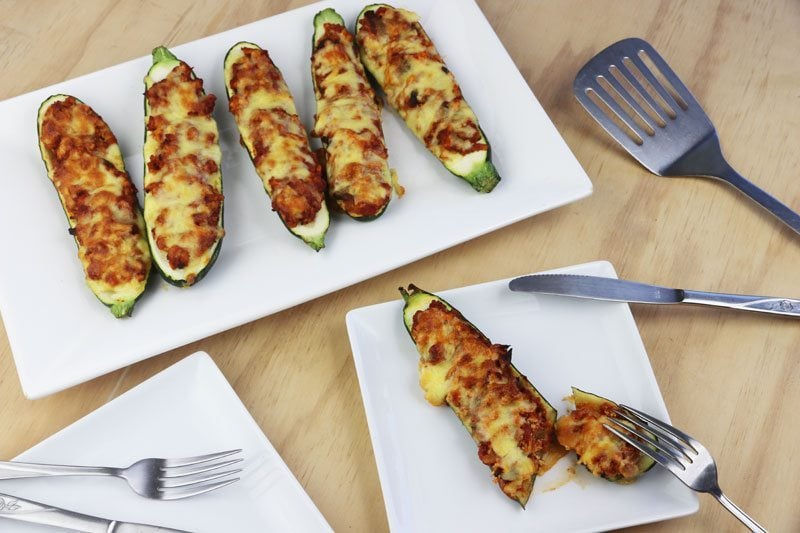 If you love Mexican food, you'll enjoy this low carb take on enchiladas.
Traditionally enchiladas use a range of high carb ingredients – corn tortillas, beans, potatoes and such – all of which can wreak havoc on blood sugar and A1c levels.
We use zucchini and stuff them with a delicious spicy, meaty sauce (you can use ground chicken, turkey or beef). And when you top them with cheese, you're in for a tasty treat that you, your family and guests alike will really enjoy – we've tested it with family and friends and they love it!
Best of all, our low carb Chicken Enchilada Stuffed Zucchini's will be friendly on your blood sugar levels.
We've included the cooking class below, which starts by making the Ground Chicken Bolognese Sauce (yes, learn two meals for one). 
If you love this meal as much as we do, it will become part of your weekly meal plan – enjoy!
Cooking Class
You'll be amazed at how easy this meal is to make. Inside our members site, we have many cooking classes like this.
Be sure to subscribe to our YouTube channel for future low carb diabetes friendly cooking classes.
Recipe
One serve is half the recipe. Though it's super easy to eat more!
Kitchen Equipment
You don't need any super special equipment to make this dish:
a pot for the sauce
a spoon to stir it
a tray to put them on
and away you go!
Please pin, tweet or share with your friends – they'll love it too, diabetic or not!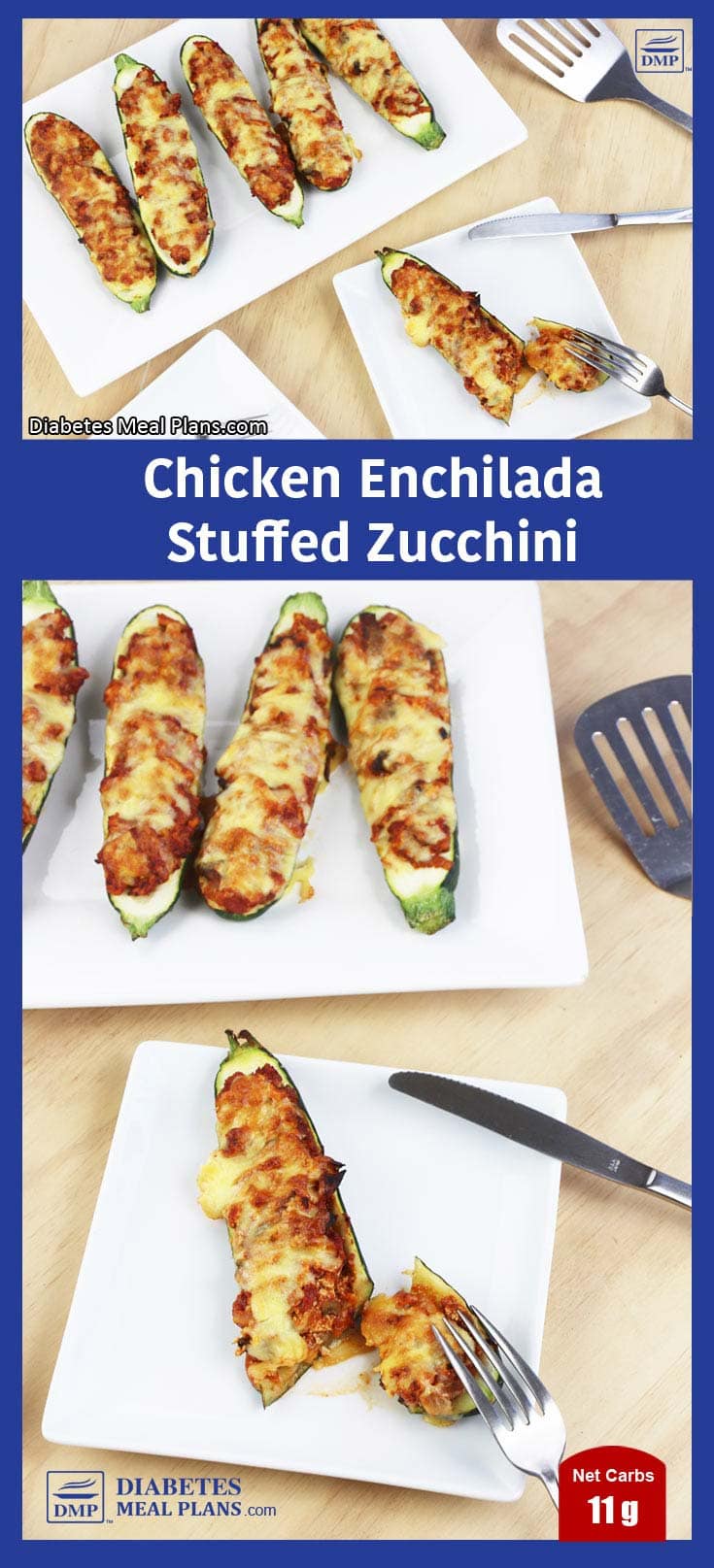 Enjoy!
While you're here, Click Here to Subscribe to DMP's Weekly Nutriton Newsletter.