When many of us think of peas, we picture the unappetizing green mush we might have been served as a child. But peas are so much more than that and come in many different varieties.
In particular, sugar snap and snow peas are two absolutely delicious, crunchy, and satisfying types of peas. Snow peas have a mild flavor and a flatter shape. Sugar snap peas look rather similar to snow peas, but they're a bit plumper and crunchier. And as their name suggests, they have a sweeter flavor.

Because these two types of peas are so low in carbohydrates and have so many nutrients, sugar snap and snow peas are a fantastic building block for a healthy diabetic diet, and they can be eaten to your heart's content!
Sugar Snap and Snow Peas Nutrition Facts
These two types of peas have very similar nutritional properties. Both are very low calorie (one cup of sugar snap peas will give you 40 calories, while the same amount of snow peas has 35 calories) and high in fiber (sugar snap and snow peas have 4 and 2 grams of fiber, respectively).
They're a completely fat free snack.
Snap peas have a very low glycemic index of just 15.
Sugar snap peas have 4 grams of protein per cup, and snow peas have 2 grams.
Snow peas are a great source of vitamin C, giving you 70% of your recommended daily amount (RDA) per cup. Sugar snap peas also provide a very respectable 22% of the RDA.
They're also a decent source of vitamin A, vitamin K, B vitamins, and iron.
Health Benefits of Sugar Snap and Snow Peas
Vitamin C: These peas contain large amounts of this antioxidant. The main thing many of us know about vitamin C is that it prevents scurvy, but it also does so much more. Vitamin C builds your immune system, promotes tissue growth and repair, and helps your body absorb iron from plant foods such as leafy green veggies.
Iron: Iron helps your body metabolize proteins and produce hemoglobin. Getting enough iron helps keep your energy levels up and prevents you from developing anemia.
Fiber: Peas' high fiber content can help keep your digestive system regular and prevent against digestive conditions and cancers. It also promotes satiety (your feeling of fullness) and slows the absorption of glucose into your bloodstream
Phenolic compounds: One study found that when compared to three types of beans, snow peas had the highest amounts of beneficial phenolic compounds, vitamin C and beta-carotene, which is converted into vitamin A in the body and may help prevent macular degeneration and eye problems.
Points for Consideration
If you've ever struggled with, or are at risk of developing gout, you may want to keep your pea intake moderated. The same advice applies if you have impaired kidney function. That's because the green legumes contain moderately high amounts of purine proteins, which are converted by the body into uric acid and can trigger painful gout attacks.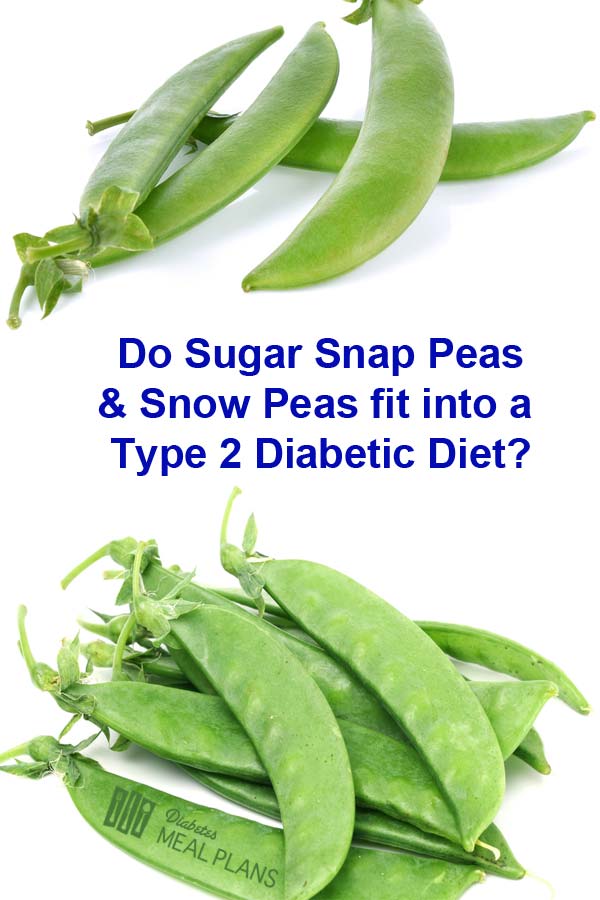 Sugar Snap and Snow Peas in the Kitchen
Selection
Choose firm, bright green peas without any blemishes or mushy spots.
Storage
Fresh sugar snap or snow peas should be served as soon as possible for the crunchiest, sweetest flavor. However, they can be kept fresh in a perforated plastic bag in the fridge for up to two days.
Uses
To eat your peas, simply rinse them and enjoy!
Snow peas are particularly delicious in stir-fries alongside other veggies and chicken, while sugar snap peas taste fantastic with a low carb dip like guacamole or yogurt ranch.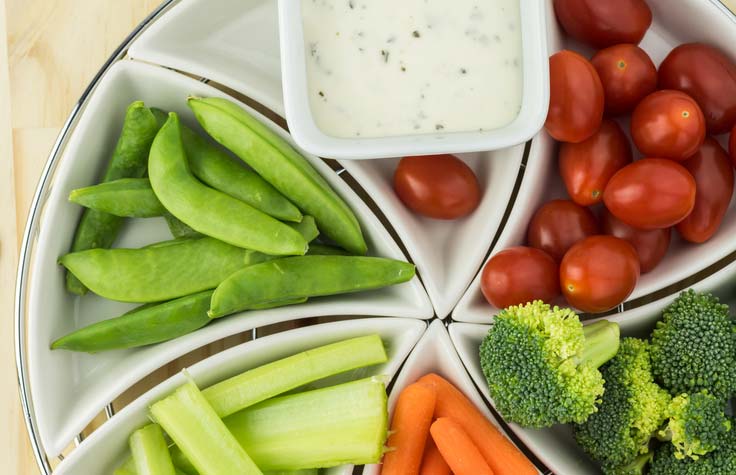 Cooking
Saute: Both sugar snap and snow peas can be sautéed with garlic and spices, as well as any sauce you like. Simply sauté for two to four minutes over high heat, season, and serve!
Steam: Steam either peas for 3 minutes for crisp or 5 minutes for slightly soft.
Boil: For 3 minutes.
Raw: Eat them whole with dips, salads or as a snack.
Cutting Techniques
With both varieties, you can eat the whole pod, raw or cooked, so there's no need to cut anything – although the 'strings' that come in snow peas' pods can be removed before eating if you like.
In a diabetic diet, you can thoroughly enjoy sugar snap peas and snow peas in your every day eating. Enjoy!
Please pin, tweet or share this info to help others. Thanks. 🙂