Table of Contents

[Hide]

[Show]
In Part 1, we explained how prediabetes and cholesterol are connected, and we covered the best diet plan for prediabetes and high cholesterol.
While you might read things out there about following a low fat diet, the truth is, adopting a low carbohydrate diet is the best way to treat your prediabetes and high cholesterol at the same time.
A low carbohydrate diet is based on the concept of limiting the intake of carbs, especially high carb foods such as sugary packaged foods, pasta, and bread.
Instead, you need to focus on consuming whole foods with high-quality proteins, healthy fats, and plenty of fiber-rich vegetables.
Let's look closer at the types of foods that can help support you to overcome prediabetes and high cholesterol.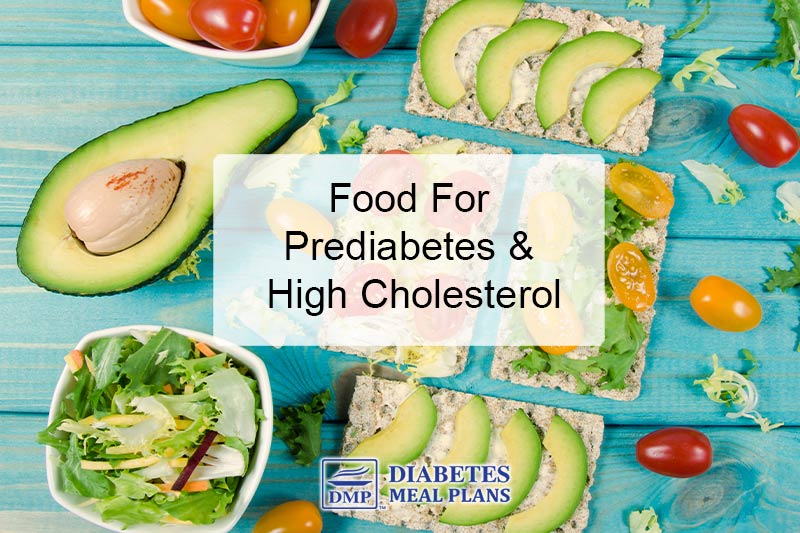 Prioritize Protein
Protein intake can help with high cholesterol in several ways:
Satiety (appetite satisfaction): Protein-rich foods tend to be more filling than high-carb foods, which can help control hunger and prevent overeating. This may aid in weight management, which is essential for maintaining healthy cholesterol levels.
Blood sugar regulation: Adequate protein intake can help regulate blood sugar levels by slowing down the digestion and absorption of carbohydrates. This can prevent rapid spikes in blood sugar and insulin, which may contribute to better cholesterol levels in the long run.
Improved lipid profile: Some protein sources are rich in omega-3 fatty acids, which have been shown to increase HDL ("good") cholesterol, lower triglycerides, and reduce inflammation.
Best Protein Sources for High Cholesterol
With high cholesterol you want to primarily choose lean protein sources, such as:
Poultry: Skinless chicken, chicken thigh, roast chicken or turkey are lean and versatile protein sources. You can grill, bake, or stir-fry them with your favorite low-carb vegetables.
Fish: Fatty fish like salmon, mackerel, and sardines are excellent sources of omega-3 fatty acids, which have been shown to improve heart health and reduce cholesterol levels.
Legumes: Beans, lentils, and chickpeas are not only rich in protein but also high in soluble fiber, which can help lower cholesterol levels and control blood sugar. However, we recommend only one quarter of a cup serving per sitting, as beans and legumes are also high in carbohydrates.
Tofu: A plant-based protein, tofu can be used in various dishes and contains very little carbohydrate, so it can be a good alternative to meat to include in your menu.
Healthy Fats
Healthy fats can help improve your cholesterol profile, as they help to increase HDL cholesterol and lower low-density lipoprotein (LDL) cholesterol, or "bad" cholesterol.
Some of the best options include:
Avocado: Rich in monounsaturated fats, avocados can help lower LDL cholesterol levels.
Nuts and seeds: Almonds, walnuts, chia seeds, and flaxseeds are all excellent sources of healthy fats and fiber, which can contribute to better cholesterol management. We highly recommend including a small handful of nuts as a snack each day.
Olive oil: Choose extra-virgin olive oil, as it's well known for its anti-inflammatory polyphenols and antioxidants, which can help reduce LDL cholesterol levels.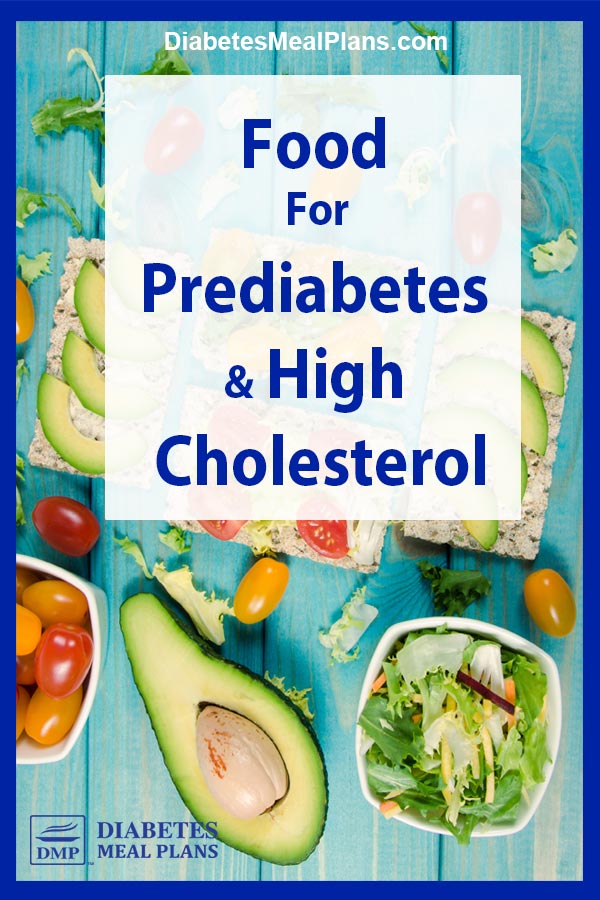 Load Up On Vegetables
There are several vegetables that can be particularly beneficial for individuals with high cholesterol due to their nutrient profile, fiber content, and heart-healthy properties. Here's a list of some of the best vegetables for managing high cholesterol:
Vegetables provide fiber, vitamins, and minerals that can support an improved cholesterol profile.
The best choices include:
Leafy greens: Spinach, kale, Swiss chard, and other leafy greens are high in fiber and rich in antioxidants, which can help lower LDL ("bad") cholesterol levels and protect against oxidative damage to blood vessels.
Cruciferous vegetables: Broccoli, cauliflower, Brussels sprouts, and cabbage are packed with fiber, vitamins, and minerals. They also contain compounds that may help reduce inflammation and improve cholesterol levels.
Bell peppers: Rich in antioxidants, vitamins, and fiber, bell peppers can help support heart health and manage cholesterol levels.
Eggplant: This vegetable is a good source of soluble fiber, which can help lower LDL cholesterol by binding to it in the digestive system and promoting its removal from the body.
Okra: Okra contains a type of soluble fiber called pectin, which can help lower LDL cholesterol levels.
Garlic: While not a vegetable in the traditional sense, garlic contains compounds that have been shown to help lower cholesterol levels and support overall heart health.
Carrots: Carrots are rich in soluble fiber and antioxidants, which can contribute to better cholesterol levels.
Tomatoes: Packed with antioxidants and vitamins, tomatoes can help protect blood vessels and improve cholesterol levels.
By focusing on including the above foods in your menu daily and weekly, you will find you have:
Better Cholesterol Profile: Including a decrease in triglyceride levels and an increase in high-density lipoprotein (HDL) cholesterol, often referred to as the "good" cholesterol.
Improved Blood Sugar Control: By reducing carbohydrate intake, your body requires less insulin to process sugar, which helps keep blood sugar levels stable. This can help reduce your overall cholesterol and improve your lipid profile too!
**Be sure to download our recommended food list below, which will help you focus on all the right foods to eat to treat your prediabetes effectively.