Triglycerides are a type of fat found in your blood, which your body uses for energy. And they are connected to the foods you eat.
When you go for a cholesterol test you will also have your triglycerides measured. While they are only one measurement, high triglycerides can be a risk factor for cardiovascular disease.
If you do come back with a high reading, here are some foods that are known for reducing triglycerides naturally…and they all taste good, too!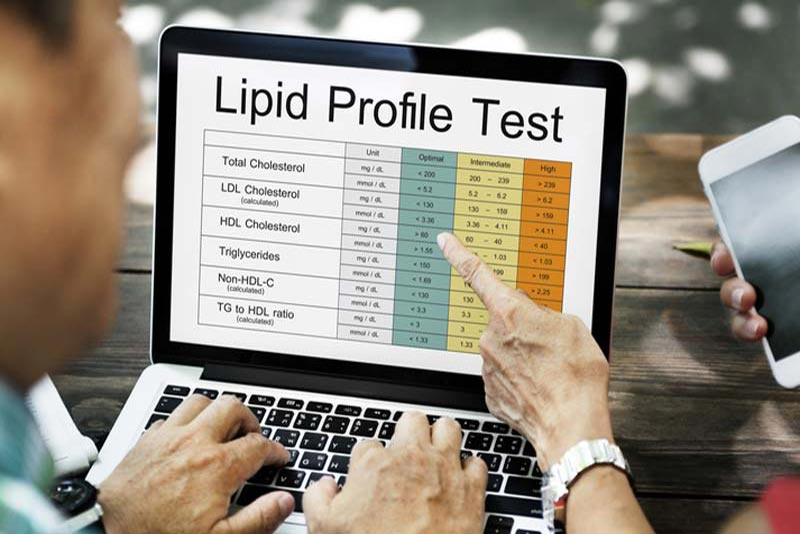 #1: Dine on omega-3 fats
Omega-3 fatty acids have natural triglyceride-lowering and anti-inflammatory properties.
Great sources of omega-3s include salmon, seafood, chia seeds, flax seeds, and walnuts.
Here's one example of how omega-3 rich foods help — eating around three to six ounces of salmon twice a week may help you reduce your risk of cardiovascular disease by reducing your blood triglyceride concentration and increasing your HDL (good) cholesterol levels.
Omega-3s may also help alter the size of your LDL particles, shifting them from small dense particles (the type that lead to heart conditions) to large fluffy buoyant particles (the type that shows no link to heart disease).
If you get your omega-3s from nuts and seeds instead, around one quarter of a cup of nuts or one tablespoon of seeds are good serving sizes to aim for.
#2: Munch on phytosterols
Phytosterols are the plant equivalent of cholesterol. There are more than 250 types and they are generally found in vegetable oils, nuts and seeds, low carb fruits, and vegetables, and are sometimes added to margarine and other consumer products — but you want to steer clear of those and head to the whole food sources!
Curiously enough, phytosterols inhibit cholesterol absorption and have been shown to effectively lower LDL (bad) cholesterol, they may be able to lower triglycerides by as much as 28%, and they may help lower LDL by around 10%.
Phytosterols have a greater triglyceride-lowering effect on individuals who already have fairly high triglycerides.
#3: Get your daily dose of dietary fiber
We harp on about fiber here quite a bit. And that's because it's incredibly important!
Increasing your dietary fiber intake may reduce your LDL cholesterol, prevent cancer, promote digestion, support healthy gut bacteria, and even help regulate blood glucose.
Fiber can also help lower your triglyceride levels by slowing the rate at which fat and sugar is absorbed.
Women should aim for a minimum of 21 to 25 grams of fiber each day, while men need at least 30 to 38 grams.
Your body needs both soluble and insoluble fiber and these can be found in a whole range of plant foods.
Soluble fiber sources include chia seeds, flax seeds, psyllium husks, artichoke, asparagus, winter squash, Brussels sprouts, broccoli, onion, carrots, beans, legumes, blueberries, and nuts.
Insoluble fiber sources include spinach, Brussels sprouts, broccoli, winter squash, bran, and flax seeds, among other fruits and veggies.
If you're consuming non starchy vegetables as the basis of your diabetic diet (and you should be), then fiber is not likely to be a big issue.
#4: Consume polyphenol-rich foods
Polyphenols are bioactive plant compounds that are associated with a reduction of risk for so many diseases, they might as well be magic dust. Quite amazingly, several thousand polyphenols have been identified.
They can be found in all sorts of whole food products from veggies, fruit, tea, olive oil, cocoa and more.
Polyphenols provide super-strength antioxidant power to fight off free radicals.
For example, one polyphenol contained in olive oil (hydroxytyrosol) has been shown to lower total cholesterol and triglycerides, while increasing HDL.
These compounds are found in so many uber-healthy foods, so if you're sticking to your low carb healthy diet, you'll automatically be consuming a big daily dose of polyphenols.
#5: Enjoy a cup of tea
Teas like green, oolong, black, and rooibos contain beneficial compounds known as catechins – a type of flavonoid with lots of well-known health benefits.
For instance, green tea consumption has been found to be associated with overall cardiovascular health, and shown to reduce trigycerides by 7.2 mg/dL and lowering LDL by 2.19 mg/dL. Just one cup of green tea a day may reduce cardiovascular risk by 10%.
These catechins are so powerful they exert multiple beneficial mechanisms – antioxidative, anti-hypertensive, anti-inflammatory, antiproliferative, antithrombogenic, and hypolipidemic.
Tea catechins suppress lipid absorption in the intestines, enhance clearance of LDL cholesterol, and enhance the removal of cholesterol from the body.
Aim for a few cups of tea each day.
#6: Nibble on nuts
There are so many different tree nuts to choose from – almonds, walnuts, pistachios, macadamia nuts, pecans, cashews, and Brazil nuts.
All these delicious nibbles may help reduce your total cholesterol by 4.7 mg/dL, your LDL cholesterol by 4.8 mg/dL, and your total triglycerides by 2.2 mg/dL.
Aim for a quarter of a cup nutty snack each day or try adding them to a salad, roasting and crushing them to sprinkle on top of meals, or whizzing them up to make a nutty-flavored sauce or dressing.
All nuts have different fats and compounds to offer so be sure to include a good variety as well.
#7: Rely on your mono's
Olive oil and avocado are two amazing sources of super-healthy monounsaturated fat.
Studies have shown that when people make olive oil the major added fat in their diet, consuming around 1.7 oz (48 grams) of the oil on a regular basis, they have significantly reduced triglycerides, total cholesterol, and LDL cholesterol, as well as significantly increased HDL cholesterol.
The same has been shown for substituting avocado for other sources of dietary fat – it can significantly decrease triglycerides, total cholesterol, and LDL cholesterol.
Other monounsaturated fat sources include olives, macadamia nuts and macadamia oil, hazelnuts, almonds and almond oil.