Have you suddenly realized that you have high blood sugar levels and not sure how to bring them down?
It is important to do something because having high levels for any prolonged length of time is what leads to complications occurring.
So let's cover a simple strategy that can help in the short term and talk about lowering levels over the long term.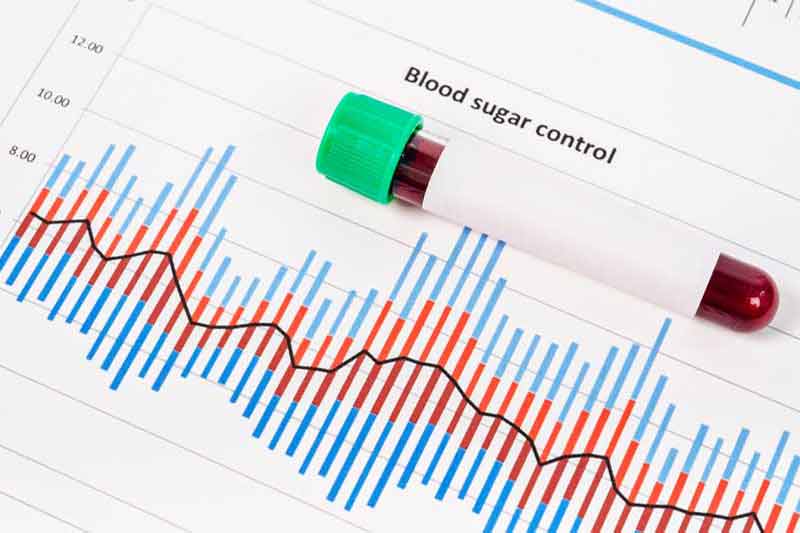 Effective Strategy For Lowering High Blood Sugar Levels
1. Drink water
When your blood sugar is high it becomes very thick, like syrup and gets very sluggish. Drinking water helps to dilute your blood and increases your rate of urination, which helps reduce your sugars.
Drinking water might sound like a weird thing to do and many doctors would raise their eyebrows at this one but this works very well for the majority of people and is the singular best strategy to help bring your high blood sugar levels down. Simple, yet effective.
2. Exercise
Usually water won't be enough to bring down your high levels on it's own. You need to do some gentle exercise to help pump the glucose out of the blood stream and into the muscles. The only way to do that is to MOVE!!
Try going for a gentle walk, take the water with you. And if your levels are exceptionally high, it's always a good idea to take someone on the walk with you (just in case). Alternatively just walk around your yard or even just up and down your hallway.
It doesn't have to be a fast walk because when blood sugar levels are high you do not want to exert yourself, just get your body moving a bit. Let's emphasize this again: Do not exert yourself when you have high blood sugar levels.
If you are unable to walk due to pain or for some other reason, just keep drinking water.
3. Have a high protein snack
Eat half an egg, or a tablespoon of natural peanut butter, or a slice of cheese.
Use this strategy if you can: Drink water, go for a gentle walk (5-10 min), have a small snack, and repeat until your sugars come down.
Please note: It is important to consult your doctor if your levels are consistently very high and if they are abnormally above 300 mg/dl or 16.6 mmol/l you should go to the ER. Very high blood glucose can be life threatening.
Getting Those High Levels Lower
If you have a consistently high blood sugar level and high a1c you really need to take some action to lower it.
Anything over 140 mg/dl or 7.8 mmol/l for prolonged periods of time is damaging to the body and can lead to complications.
So what can you do?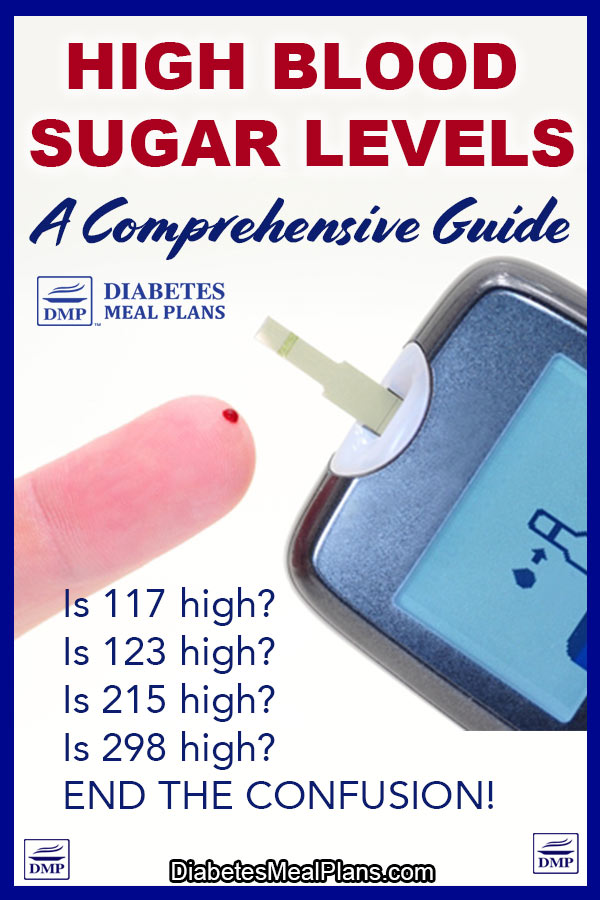 1. Cut The Carbs
The best way to lower your blood sugar is to cut back on your carbohydrate intake, it's an absolute must. Carbohydrates are the one food group that has the most significant effect on blood sugar levels.
Less Carbs = Lower Blood Sugar = Less Meds!
To get good control, the carbohydrate amount is often much lower than most people are eating.
Read this: How many carbs for a diabetic per day
2. Exercise
You must do regular exercise. Try some smart exercise techniques like this:
1. Walk for 5-10 minutes after meals – this is when your blood glucose will increase the most so walking helps move glucose directly out of the blood stream, lowering overall levels.
2. Stand sedentary and do 20-30 squat exercises after each meal. Squats pump one of our biggest muscles, the quadraceps in the legs, and this helps move glucose out of the blood stream and into the muscle cells.
3. Try interval training – interval training burns more fat and is a more efficient way to exercise.
How it works is you do 15-20 minutes. Start with 2 minutes are a moderate warm up level, next increase your level for 1 minute, increase it even more for 1 minute, increase it even more for 1 minute, then reduce back down to moderate level. Continue for 3-4 sets like this. Your level increase might be a faster speed or a steeper incline.
4. Lift weights – this helps build lean muscle mass, improve insulin sensitivity, and improve blood glucose control. Don't worry, you won't look like a body builder, it takes hours every day to look like that!
3. Eat Real Food
Focus on eating fresh veggies, small amounts of berries, cheese, meats, eggs, avocado and healthy fats. Eat low carb. Don't eat any junk, don't eat sugar, and definitely don't drink sodas.
Read this: Diabetes Diet Food List
Suggestions That Have Helped Others
Here are a couple of suggestions that have helped other people.
Warm lemon water
Watch your diet and make sure you don't have hidden sugars/carbs lurking around
Have you got a suggestion that has worked for you? Let us know by leaving your comments below.
You might also like to read:
Why is morning blood sugar high?
10 tips to lower morning blood sugar