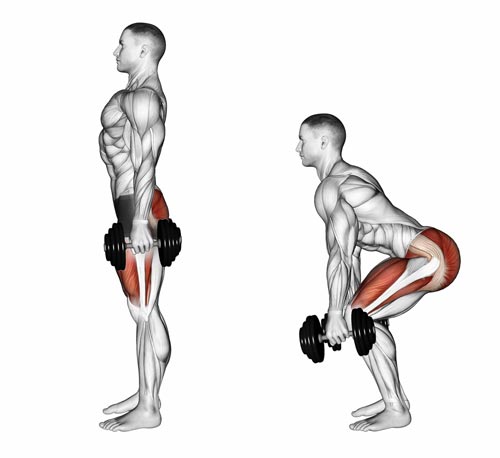 I'm a big proponent for home workouts. They cost nothing and they are equally as effective. So it's time for another diabetes exercise "Fitness Friday" session.
Today we're going to cover the squat exercise, along with squat benefits and how to, for different levels of fitness.
Benefits of Squats
Squats are a compound exercise, which means the exercise works multiple joints and muscles, whereas isolation exercises will only work one major muscle group and joint. The squat works the quadriceps, hamstrings, glutes/butt, hip stabilizers, abs and back muscles.
The main focus of the squat, though, is the big leg and butt muscles (as pictured above on the left). It's great to build strength into these muscles through body weight exercise (with or without the addition of weights). These large muscles suck up lots of glucose from the bloodstream, and when you work these large muscle fibers on a regular basis, you will increase your insulin sensitivity.
Compound exercises are also great for fat burning!
There are several ways you can do a squat, which means you can adapt the exercise to your fitness and strength levels.
Chair Squats
When you're just getting started, using a chair can help you build up strength.
What you need:
1 sturdy chair
1 broom stick for balance
1 large firm cushion or an additional box to place on chair
As you will see in the video below, using the stick provides balance and the cushion provides height – meaning you don't have to bend down as low when you're just starting to build strength.
As your strength improves, you can remove the cushion to go down into a deeper squat and if you eventually dare to, you can do them one legged like the guy in the video. It takes a while to get there though!
Stability Ball Wall Squats
If you are new to squats, one of the best ways to get started is to use a good quality stability ball
and do a wall squat. If you have bad knees this is also a great way to do squats because you can put more weight into your back and the ball instead of directly into your knees.
Here's a video that demonstrates how to do wall squats.
Just remember, if you're new to squats, you don't have to go as deep as the demonstration shows you. Just go down as far as you can and gradually increase your range of motion and how deep you go down.
To increase the intensity of the wall squats you can hold on to dumbbells to add some additional weight into the mix.
Wall Sit
The wall sit is another option. There is no movement involved, you just position yourself against the wall as far as you can go down, and hold the exercise for 30 seconds to a minute and increasing to as long as you can. As you get better, you can lower the depth of the angle and shift the weight to different legs as shown in the video.
At first though, just aim to keep it simple.
Normal Squats
If you don't want to your squats on the wall, or you've built up a little more strength, then go all out and try free standing squats, like the video below shows.
The important thing about doing any exercises is to make sure you set yourself up correctly each time so you don't injure yourself. And work at your own level and pace and slowly increase as your fitness and strength improves.
If you are working out at home, be sure to familiarize yourself with the correct form.
Start slow and gradually increase repetitions and intensity because the squat exercise really gets those legs burning!
Go ahead, add a few squat exercises to your routine every week!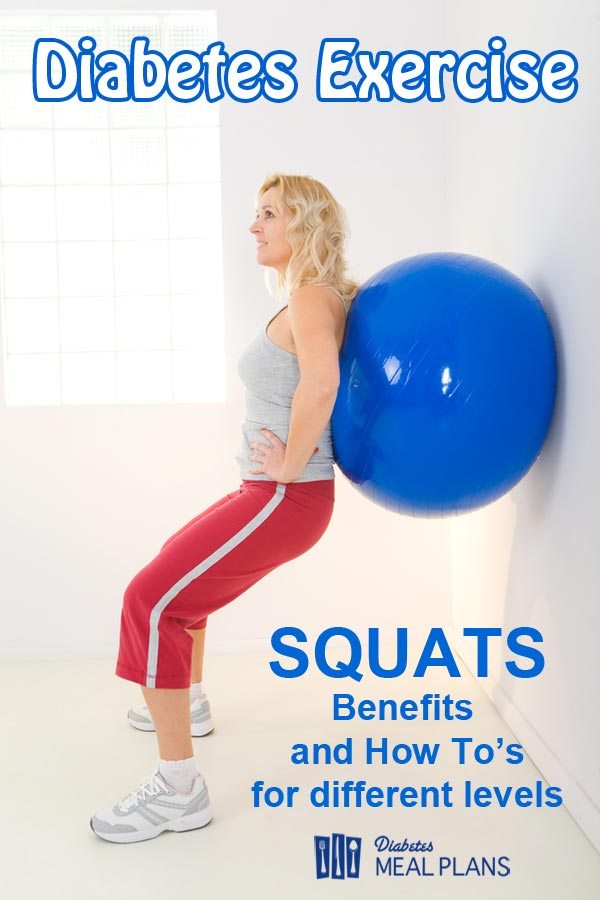 Please share, pin, or tweet this post. 🙂
CLICK HERE
to subscribe and stay in the loop. There's always loads of great tips, info, and delicious recipes too.