Broccoli is a beloved cruciferous vegetable to many. A close cousin of cauliflower and in the same family as cabbage, onions and Brussels sprouts, it provides a very unique taste and texture and is chock full of nutrition for type 2 diabetics.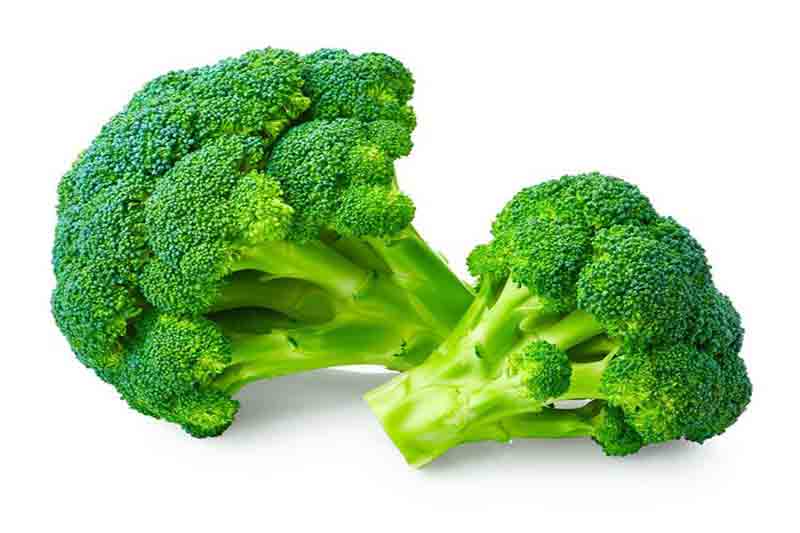 Broccoli Nutrition Facts
Broccoli is super low in calories–with only 55 in 1 cup cooked–yet still packed with many nutrients
Broccoli is a very rich source of vitamin K (245% daily value), vitamin C (135% DV), chromium (53% DV) and folate (42% DV)
Broccoli is high in fiber (5 grams in 1 cup) and many other vitamins and minerals
Broccoli is considered a "very low glycemic index" food with a value of 15
Broccoli is one of few vegetables that contain omega-3 fatty acids (200 mg ALA in 1 cup)
Broccoli (1/2 cup) 78g
Nutrition Facts
Calories: 27 | Total Fat: 0.3g | Sat Fat: 0.06g | Poly: 0.1g | Mono: 0.03g | Total Carbs: 5.6g | Fiber: 2.6g | Net Carbs: 3g | Protein: 1.8g
Minerals
Calcium: 31mg | Iron: 0.5mg | Magnesium: 16mg | Phosphorus: 52mg | Potassium: 229mg | Zinc: 0.3mg
Vitamins
Vitamin C: 50.6mg | Thiamin: 0.04mg | Riboflavin: 0.09mg | Niacin: 0.4mg | Vit B6: 0.1mg | Folate: 84ug | Vit B12: 0mg | Vit A: 1207IU | Vit E: 1.1mg | Vit D: 0IU | Vit K: 110.1ug
Health Benefits of Broccoli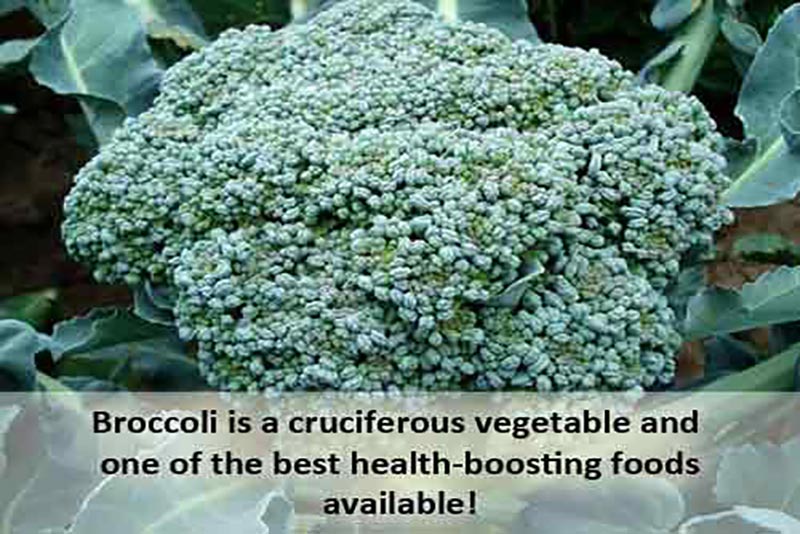 Research on Broccoli Specific to T2 Diabetes
Points for Consideration
As with all cruciferous vegetables, broccoli is sulfur-containing, and therefore, gas-producing. While this is not a health concern, it can be uncomfortable or socially awkward if you eat too much. If you don't eat broccoli often, start slow to introduce it – so your body will adapt. Boiling broccoli significantly reduces its sulfur content.
Additionally, broccoli is very high in vitamin K–a vitamin effective at clotting blood. If you are on coumadin (warfarin) or other blood thinners, it is important to keep your vitamin K intake consistent from day to day, otherwise you will render your medication ineffective.
Broccoli and Diabetes Conclusion
Broccoli is very low in calories, low in carbs, and high in fiber. It is, in fact, 90% water and has an amazing amount of nutrition packed in such a small calorie package. It is an excellent inclusion for any diabetic diet.
Please pin, tweet or share this info. 🙂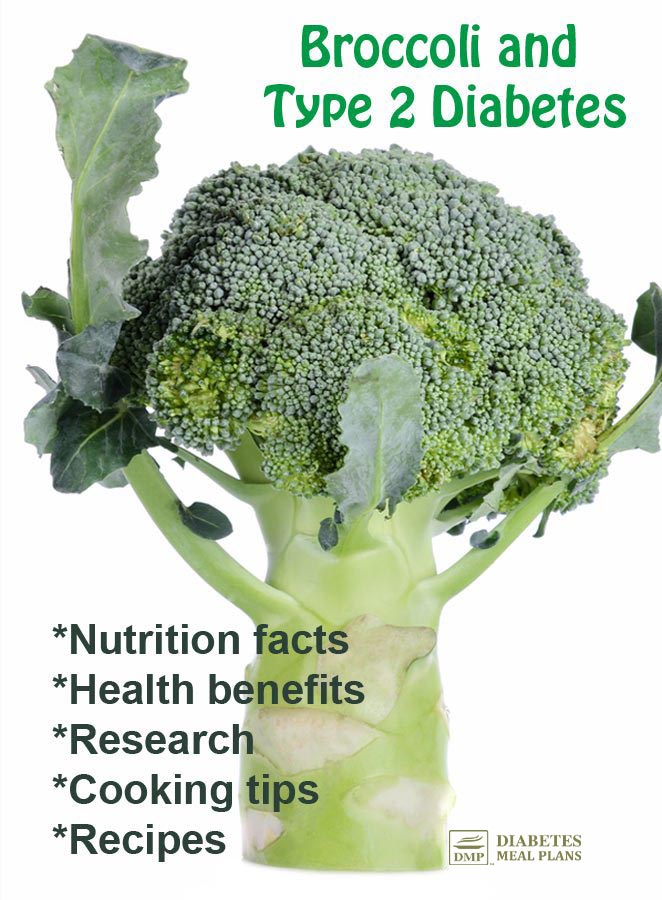 Broccoli in the Kitchen
Selection
Choose broccoli with rich deep green color and firm, crisp stalk and florets – no yellow, no sprouts, no soft spots or blemishes.
Additional varieties to your standard head broccoli include broccoli rabe and broccolini.
Storage
Store broccoli in an airtight bag in the refrigerator crisper for up to 14 days. Wash and cut broccoli only prior to cooking as moisture will speed up spoilage. Broccoli can be blanched, then frozen up to one year.
Uses
Broccoli can be consumed raw in salads or with dip. And it makes a great cooked vegetable for stir-frys, side vegetables, omelets or frittatas, as well as being great added or blended into soups.
Cooking
Steam broccoli (best for vitamin C retention) for 5-10 minutes until crisp tender.
Boil broccoli 5 minutes.
Stir fry broccoli over low-medium heat 3-5 minutes.
Microwave broccoli in 2 tablespoons water for 5 minutes, stirring halfway through.
Note: if cooking the stems as well, these may take longer to cook than florets so giving them a head start will help to even out doneness.
Cutting Techniques
Broccoli is best cut with a large sharp knife.
To cut broccoli, slice just below the head so that most of the florets separate.
At that point you can continue to cut right at the point where the florets are held together until you get the sizes you prefer. The stem can be used as well. If very woody, peel off the outer layer, then slice into smaller pieces.
Here's a short video to demonstrate broccoli chopping techniques.
Broccoli Recipes
Chicken Veggie Stir Fry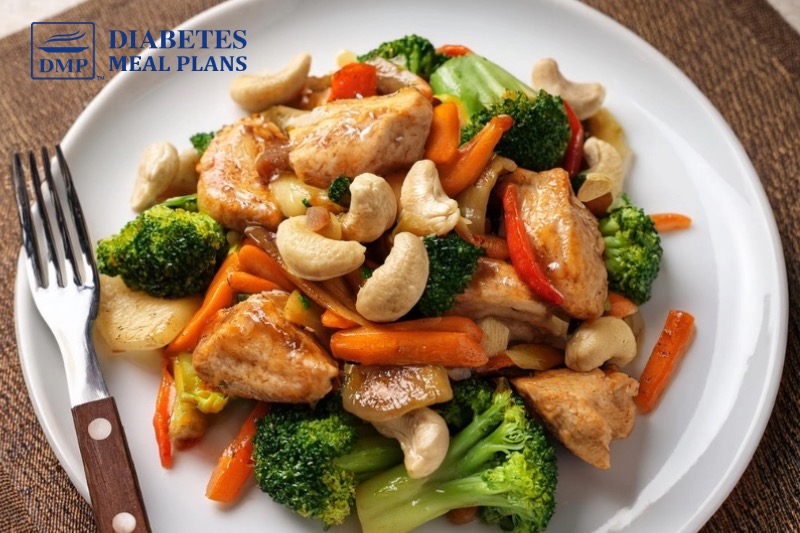 Cheesy Vegetable Bake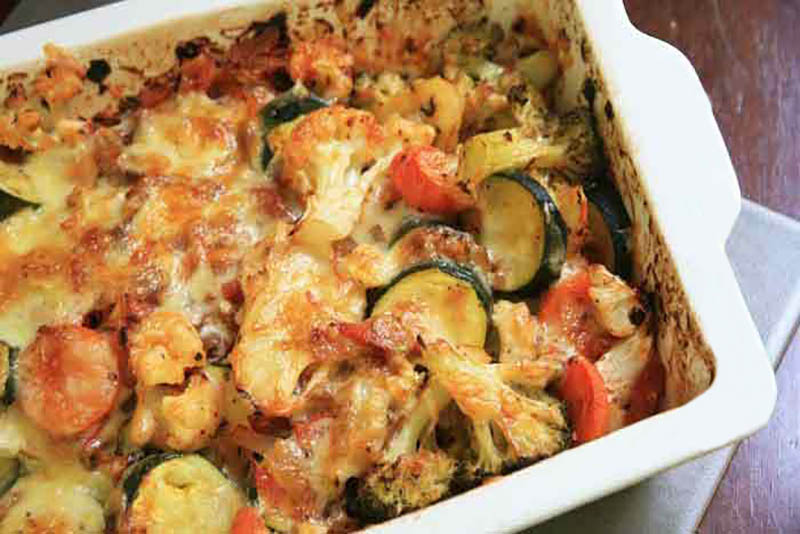 Sweet Chicken Broccoli Stir Fry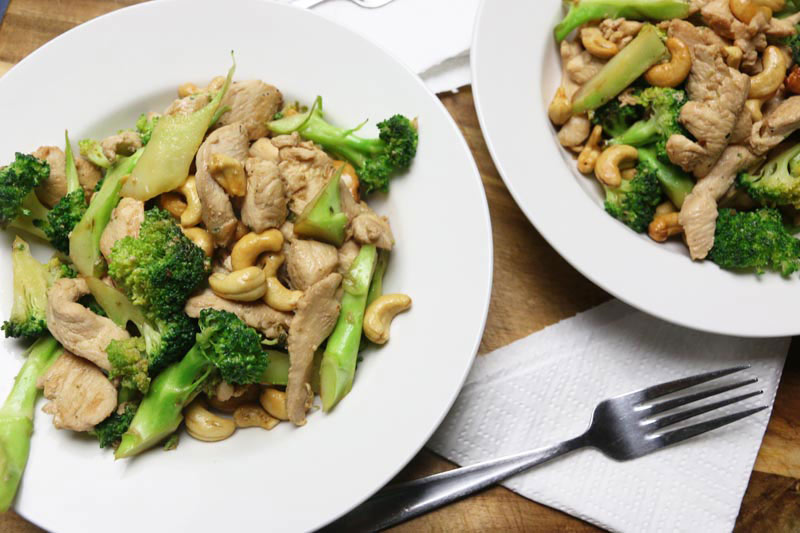 Save
Save
Save
Save