Technically not vegetables, mushrooms are actually classified as fungus–they have no roots, leaves, flowers or seeds. In fact, mushrooms aren't even plants as they do not require soil or light to grow, but simply decaying matter like wood or manure.
Gross as this may sound, these fungi provide quite a great deal of health benefits when consumed as part of a balanced varied low carb diet.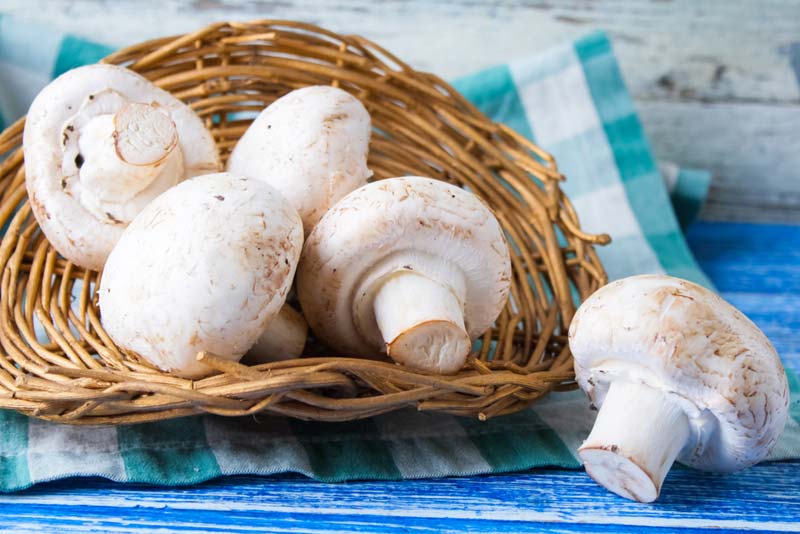 There are many types of mushrooms ranging from the standard crimini – often referred to as the "button" mushroom – to the more exotic shiitake or portabella mushrooms, each having its own unique flavor and nutritional profile. For the purposes of this info, I will generalize and lump them together since there is quite a bit of crossover between subtypes.
Mushroom Nutrition Facts
Mushrooms are very low in calories with only 16 calories per cup.
Mushrooms are considered a very low glycemic index food with a value of 10.
Mushrooms are considered an excellent (>20% DV) source of copper, selenium, vitamin B2, and B5.
Mushrooms provide a decent amount of protein compared with other vegetables offering nearly 2 g per cup.
Health Benefits of Mushrooms
B vitamins present in mushrooms help reduce levels of homocysteine, which in turn, cuts risk of cardiovascular disease.
Components in mushrooms improve activity of white blood cells through acting on immune system markers (macrophages, monocytes, dendritic cells).
Protein is a key factor in providing satiety as well as structure for our organs and tissues.
Copper is a crucial micronutrient for building strong tissues, producing energy for our cells, and as a an antioxidant source.
Research on Mushrooms and Type 2 Diabetes

One study showed lowered glucose and improved lipid levels in diabetic rats with high cholesterol fed with mushrooms.
Much of the underlying causes of chronic disease, including diabetes and cardiovascular disease, involves inflammation. Mushrooms have been shown to have anti-inflammatory properties, which may help reduce this.
Mushrooms are also high in antioxidants, which help reverse the effects of aging and cell damage.
In addition, mushrooms have been demonstrated to help prevent many types of cancer.
Finally mushrooms have been shown to be effective at reducing arthritis, a condition in which those who have diabetes are twice as likely to have.
Points for Consideration
Mushrooms can be cultivated or grow wild. Be aware that many wild mushrooms are poisonous–some even deadly and there is no simple way to tell the difference unless you are a mushroom expert, do not attempt to consume any wild mushrooms or eat mushrooms provided by someone who has picked them.
Obviously none of the references made in this articles would advocate hallucinogenic or "magic" mushrooms (those containing the psychedelic substance "psilocybin"), which have a drug-like effect and are very dangerous and even deadly.
Mushrooms and Diabetes Conclusion
Mushrooms are a low-calorie nutrient dense carb that can and should fit very nicely into a healthy diabetic diet for those with and without diabetes.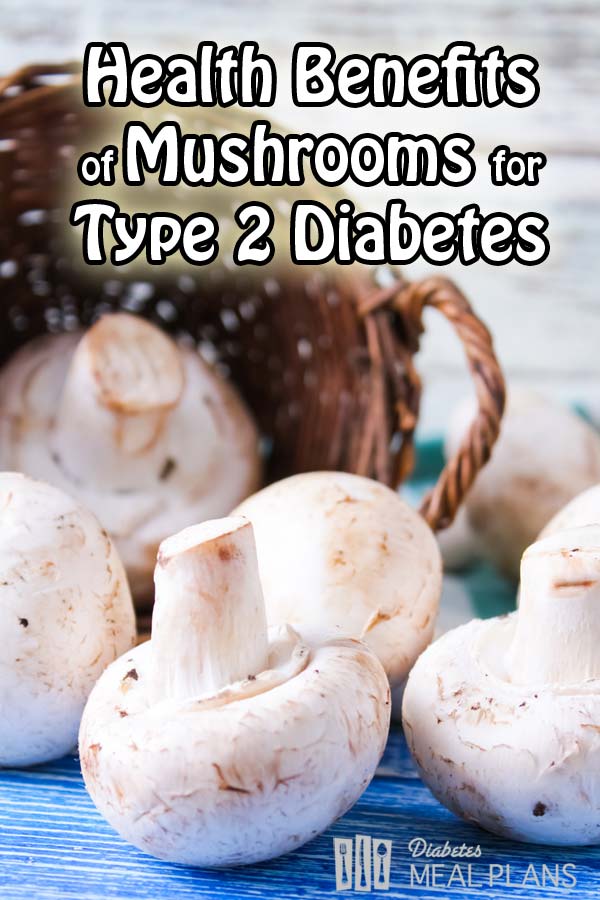 Mushrooms in the Kitchen
Selection
Choose mushrooms that are firm, clean and brown/white. Avoid any wet or slimy spots and those with wrinkles.
Keep in mind dried mushrooms are available as well and can store for a long time (6 months to 1 year). This makes for a great travel option as well.
Storage
Store mushrooms in the refrigerator in a paper bag or covered with a damp cloth or paper towel. Try to avoid clumping them together as this can hasten spoiling/rotting.
They will keep about 3-10 days from the time of purchase depending on how fresh they were at that time.
Uses
Keep in mind that both the stems and the caps can be used in various dishes. If you are making a recipe that involves stuffing the caps, chop up the stems and add them to the filling.
Large mushrooms like portobellos can be stuffed or used as bases for pizza crusts. Smaller mushrooms can be sliced and added to stir-fries, casseroles, omelettes, or baked dishes. Mushrooms can also be added to soups or stew.
Mushrooms can also be eaten raw sliced or whole, with or without dip or of course tossed into a salad.
Cooking
Avoid using excess water when cleaning mushrooms as they become soggy very easily (ie. don't rinse them).
The best way to clean them is to use a brush and gently brush off any dirt or debris or at most a damp cloth.Of course, if you're putting them in a stew or soup, sogginess isn't likely to be an issue so in that case you can rinse them.
Saute mushrooms in olive oil or broth 3-5 minutes.
Grill large mushrooms 2-3 minutes per side.
Roast mushrooms in oven at 400 F 30 minutes.
Cutting Techniques
Mushrooms are very simple to cut. Pull the stem out of the cap and either slice or chop with a paring knife or large chefs knife.


Mushroom Recipes
Creamy Mustard Chicken Noodles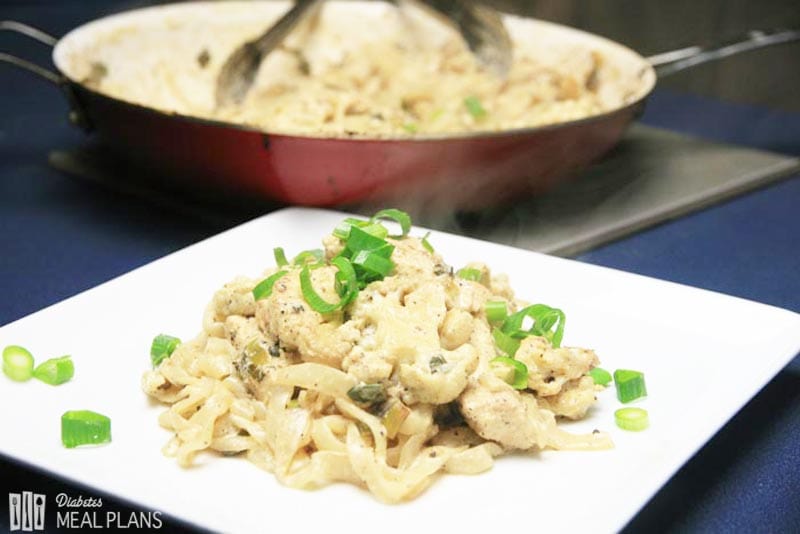 Creamy Mushroom Chicken recipe
Slow Cooker Chicken Cacciatore
Slow Cooker Chicken Cacciatore recipe
Chicken Cashew Veggie Stir Fry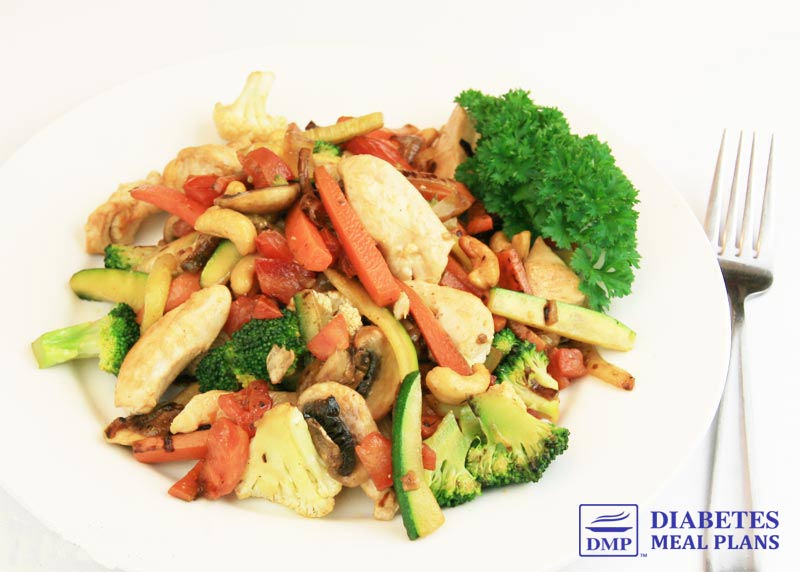 Chicken Cashew Veggie Stir Fry recipe
Top a Cauliflower Pizza Crust or Zucchini Pizza Boats with diced mushrooms. Or use mushrooms as a dipper for Baba Ghanoush or Yogurt Ranch.
Enjoy your mushrooms! 🙂
CLICK HERE
to subscribe and stay in the loop. There's always loads of great tips, info, and delicious recipes too.